Oil Regeneration events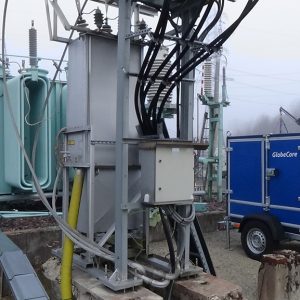 April 10, the CMM-4/7 unit (on a trailer) was commissioned in Tallinn (Estonia).
This type of unit degases, dehydrates and cleans insulating oils from mechanical impurities. In addition to the functions mentioned above, CMM-4/7 can also be used for heating and pumping oil to and from...Read more»
---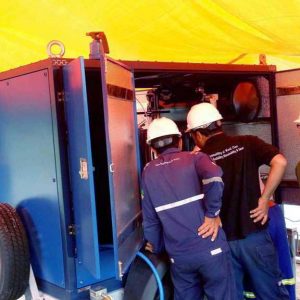 In mid-February this year, GlobeCore representatives visited Indonesia (Gresik), where they commissioned the CMM-0.6M oil purification plant.
This equipment cleans insulating oils from water and mechanical impurities. The oil is treated from cleanliness level of ISO – -/18/16 to cleanliness level of ISO – -/14/12 by...Read more»
---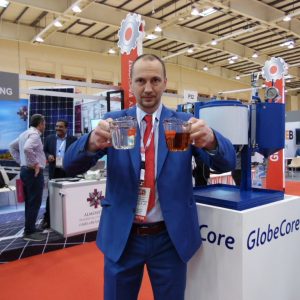 February 7-9, 2017, GlobeCore, together with RAY International Group, took part in Gulf Industry Fair 2017 (Manama, Bahrain) that covered different industrial sectors
This event was first held in 2008. Since then it has become a leading industrial trade show in the Persian Gulf. Annually, this event...Read more»
---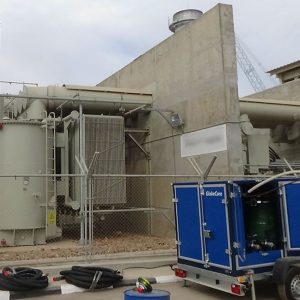 January 11 – 13, 2017, GlobeCore technical team visited Asyut (Egypt).
They carried out the start-up and commissioning of the CMM-10-10 plant, which would service the power transformers at local substation. This equipment cleans insulating oils from mechanical impurities, water and gases, and also treats the power...Read more»
---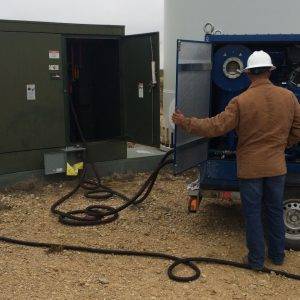 GlobeCore's standard range of services includes not only sales of equipment, but also rentals.
It was the latter option that was chosen by one of American electric power companies to service the transformers of wind farms. Two CMM-4/7 units were contracted and went to the Virginia.
Read more»
---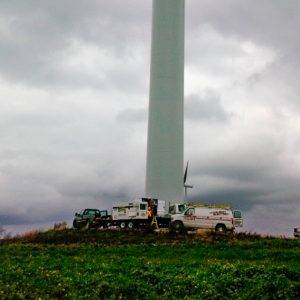 GlobeCore is a member of the American Wind Energy Association (AWEA), and always tries to find solutions to the urgent problems in the industry.
Among the tasks are: increasing reliability and extending service life of wind turbine transformers. These transformers convert the voltage of turbine generators for...Read more»
---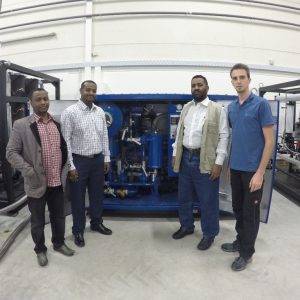 On 14 November 2016 GlobeCore held a presentation for visitors from Ethiopia.
The presentation focused on equipment for purification of mineral oil and servicing of power transformers, along with a demonstration of oil purification equipment at GlobeCore International Training Center.
The guests from Ethiopia were most...Read more»
---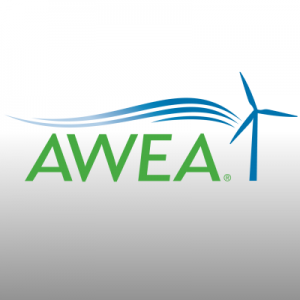 Our company always strives to keep abreast of latest trends in the power generation sector.
This approach allows us to follow the newest technologies to improve our equipment and solve practical problems. To be more involved with the wind power industry, GlobeCore joined the American Wind Energy Association (AWEA).
Read more»
---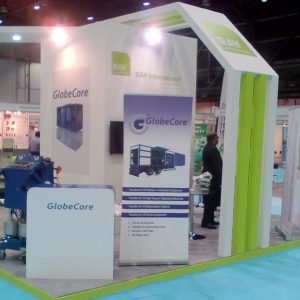 October 4-6, the International Exhibition Centre in Dubai (UAE) hosted the 18th WETEX 2016 exhibition.
WETEX is an annual exhibition that first started in 1999 and which brings together the leading global experts in the fields of water, energy, technology and environment, as well as major investors....Read more»
---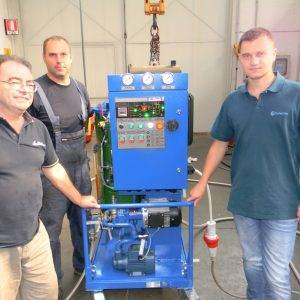 October 5, 2016 GlobeCore engineers commissioned a CMM-0,6 unit in Carpenedolo (Brescia, Italy)
Transformer oil purification plant CMM-0.6 is designed for removal of contaminants, water and gases from  insulating oils with viscosity below 70 mm / cm2 (cSt) at 50 °C.
The plant is perfect for...Read more»
---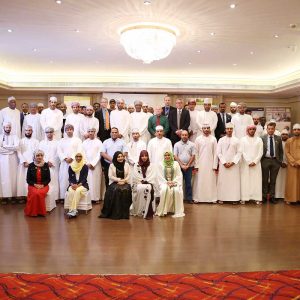 October 3, 2016: the city of Muscat in Oman hosted a seminar dedicated to the  problems of oil, gas and electricity industries.
The seminar was organized by RAY International Group and gathered around 50 participants from Oman, Norway and Germany.
As part of the event, GlobeCore...Read more»
---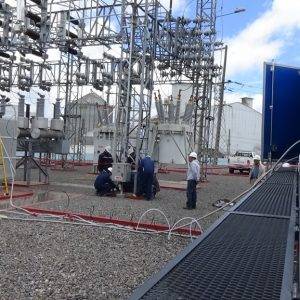 August 25: representatives of GlobeCore arrived to Quito (Ecuador) to start the CMM-12R plant and train customer staff.
Before a full start up, a test run of equipment was performed, which showed the following results of transformer oil regeneration: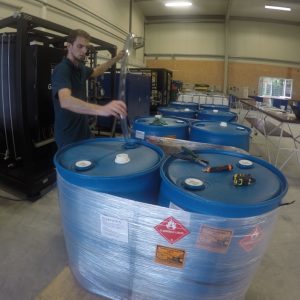 June 30-July 1: GlobeCore conducted a practical training course in cleaning diesel for a US delegation.
The event was held at the GlobeCore International Training Centre, located in Oldenburg (Germany).
The interest of the American guests to GlobeCore equipment is not surprising. The company developed the...Read more»
---