GlobeCore's Invitation to IEEE PES T&D 2020
GlobeCore would like to invite all our partners to attend IEEE PES Transmission and Distribution Conference and Exposition (T&D 2020), to be held on 20-23 April in Chicago. IEEE PES T&D is one of the most prominent forums in the energy industry.  This year, IEEE PES T&D expects over 14000 visitors to discuss industry trendsRead More

GlobeCore extends invitation to the International Construction & Utility Equipment Exposition-2019
GlobeCore invites all businesses and parties interested in the implementation of innovative technologies to the International Construction & Utility Equipment Exposition. This event is biannual, and this year will be hosted by Kentucky Exposition Center, Louisville, Kentucky on 1-3 October. The exhibition focuses, among other things, on electric power transmission and distribution, wastewater treatment, naturalRead More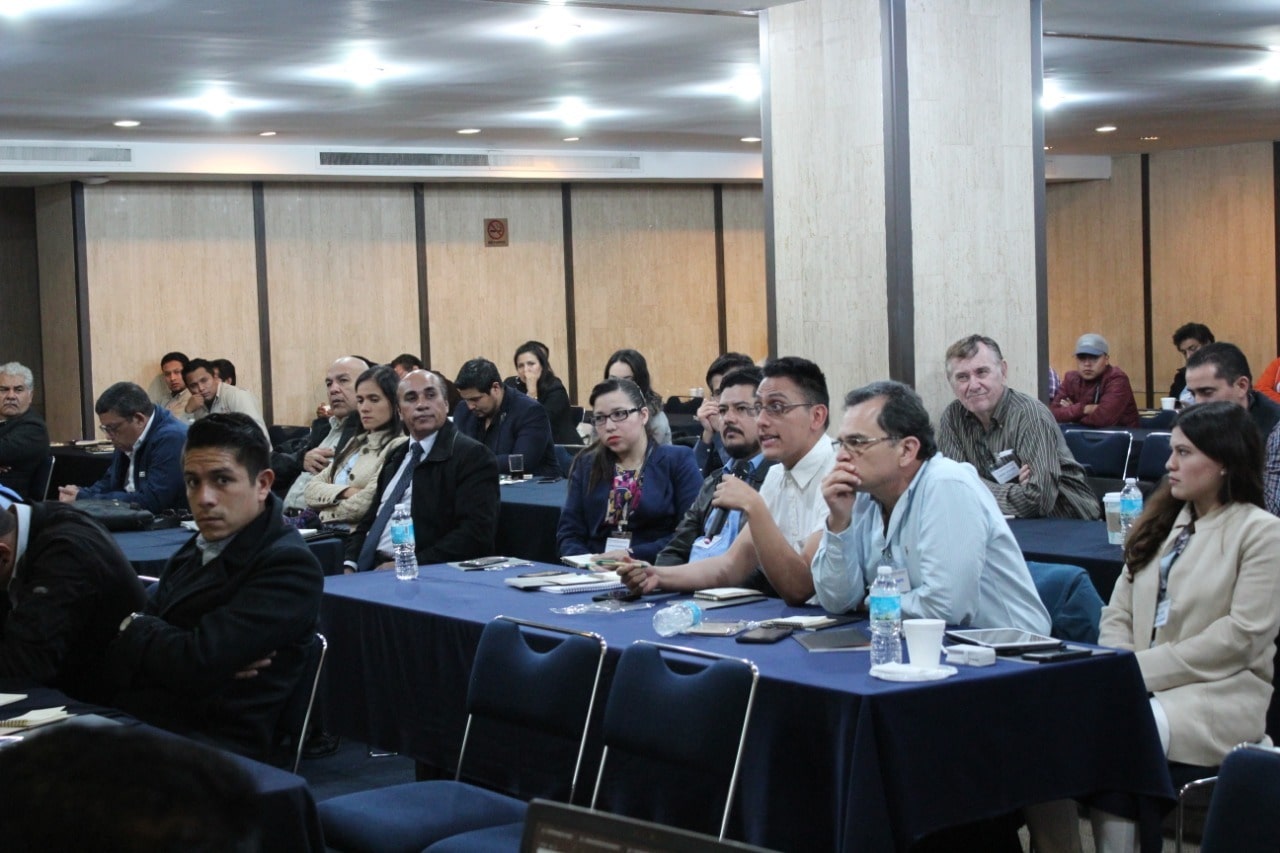 GlobeCore Invitation to Transformador LatAm 360
Transformador LatAm 360 symposium, dedicated to transformer lifecycle, will be held in Panama on 10-13 September this year. The four day event will include presentations from the leading companies in the industry of transformer servicing and lifetime extension: SDMyers, Megger, Maschinenfabrik Reinhausen, Omicron, GlobeCore, Qualitrol and Transformer Clinic. The presented information will help improve transformerRead More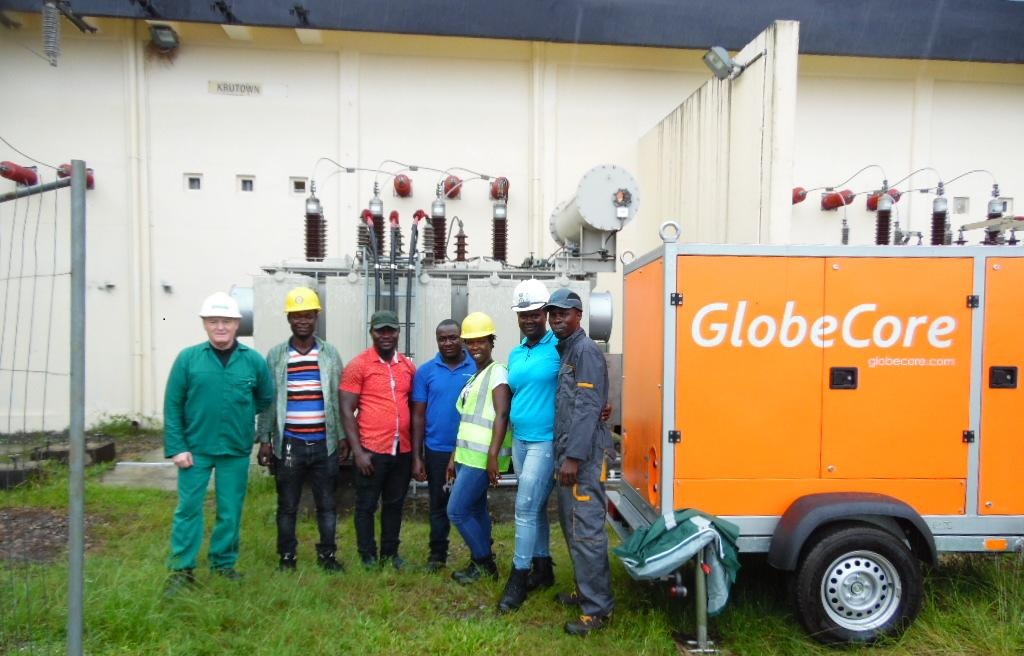 GlobeCore to Hold a Seminar in Angola
GlobeCore continues with the policy of holding seminars on electrical insulation oil treatment and transformer lifetime extension around the world. The next seminar is planned for the 27 June in Luanda (Angola). We invite all representatives from the electric power industry in Africa and elsewhere to visit the event. The seminar will provide up toRead More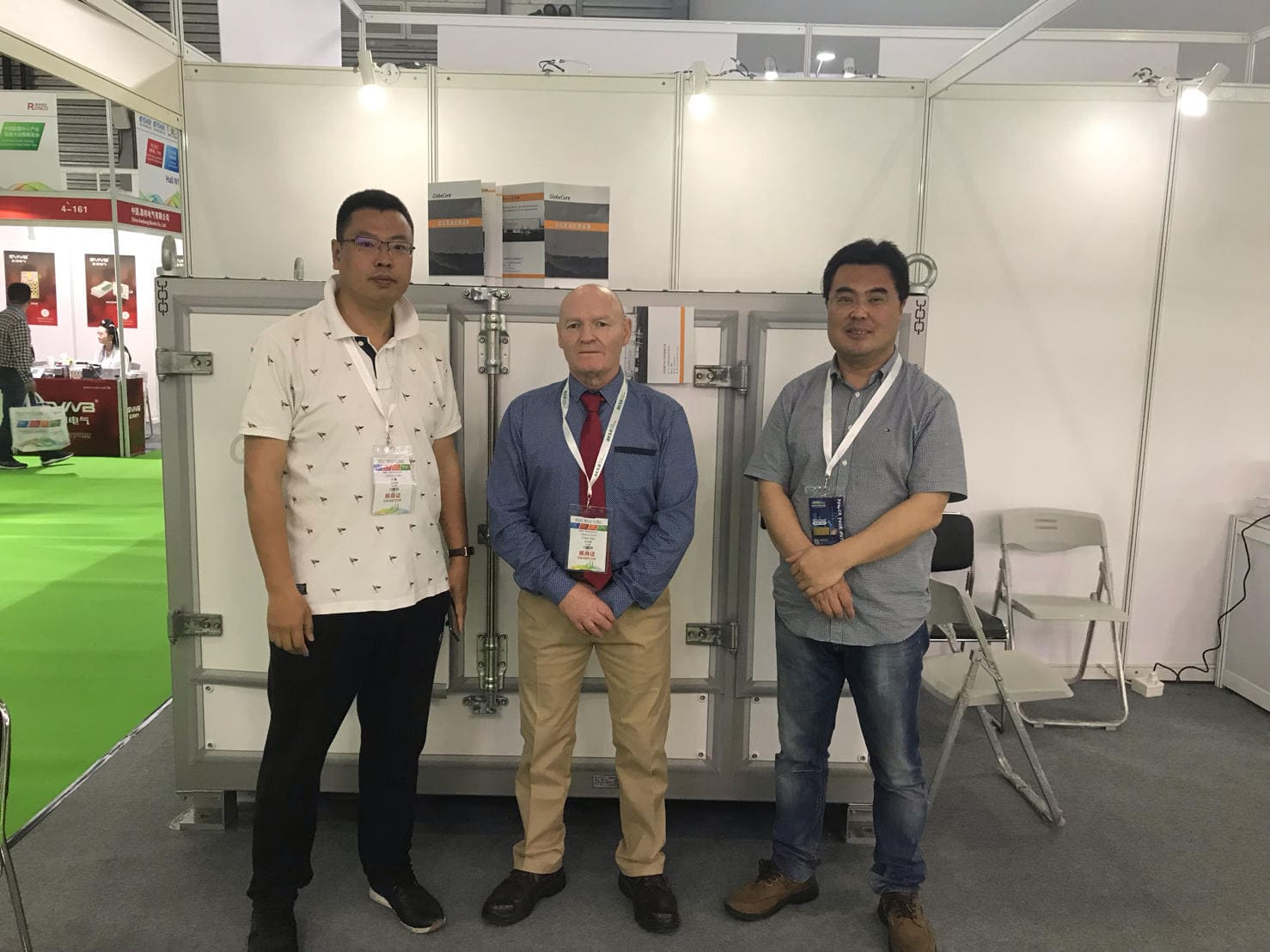 GlobeCore at China International Electric Power Exhibition-2019
GlobeCore representatives took part in the 19th China International Electric Power & Electric Engineering and Smart Grid Exhibition in Shanghai on 21-22 April. Here is a brief photo report from the conference.

GlobeCore Extends Invitation to Visit AWEA WindPower-2019 in Houston
GlobeCore would like to invite everyone involved in the alternative energy market to visit one of the main events in industry: AWEA WindPower-2019, which will be held 20-23 May 2019 in Houston, USA. The conference will focus on important issues and topics of interest in the wind power generation industry. At the event, GlobeCore GmbHRead More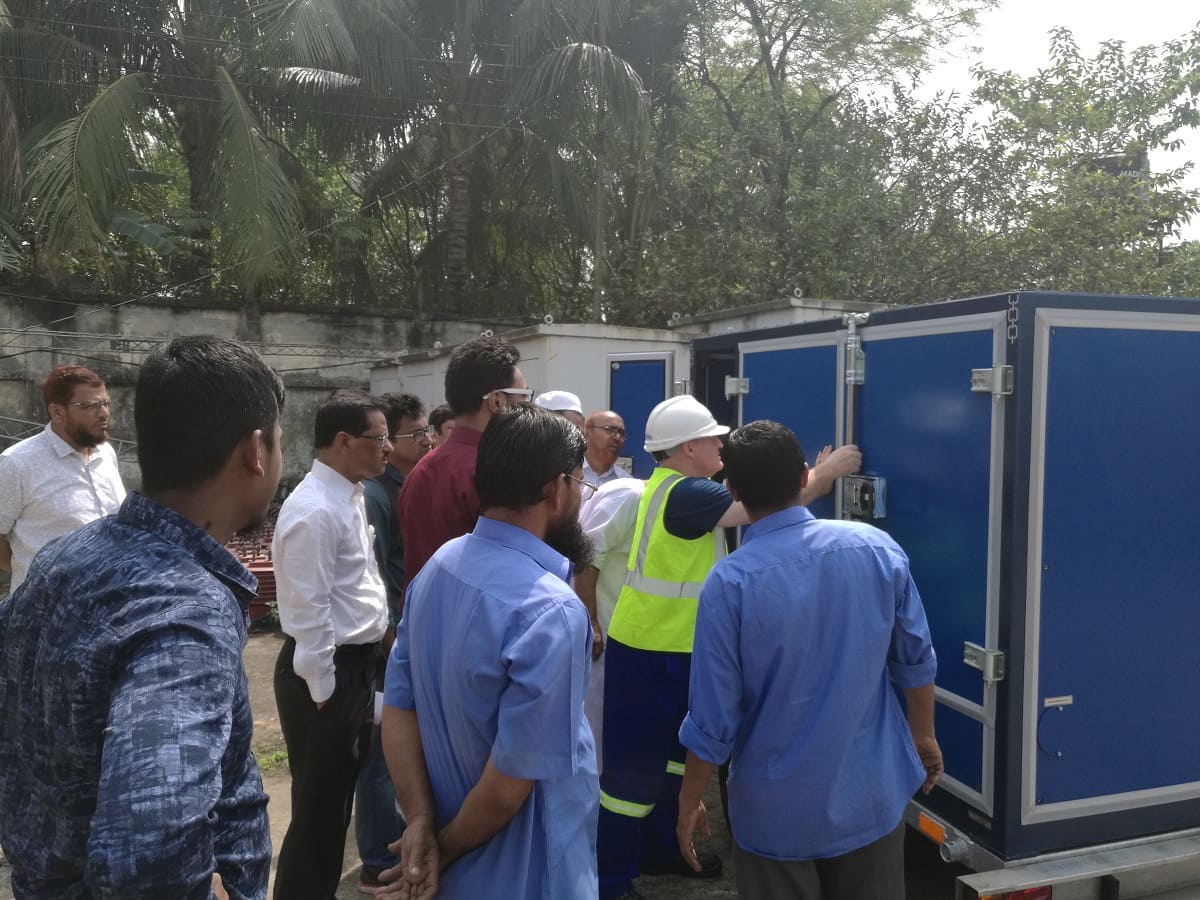 Commissioning of GlobeCore Equipment in Bangladesh
GlobeCore equipment was commissioned in Dhaka, Bangladesh, in the first quarter of this year. One of the local electric power companies purchased a CMM-4 and a CMM-6 units to service their power transformers. This type of equipment is well suited for such tasks as: 1) removal of particulate matter, water and gas from transformer oil;Read More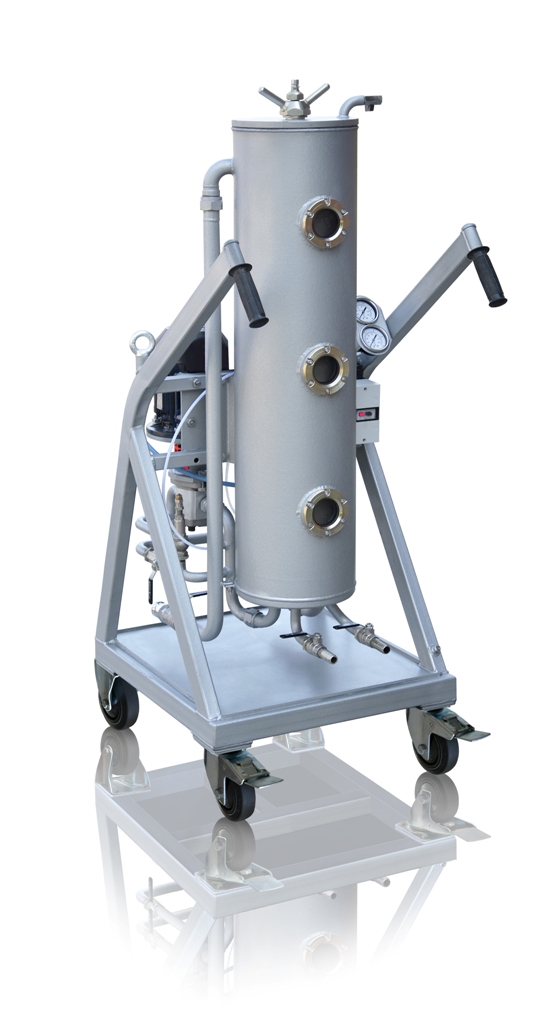 The New CMM-1CF for Purification of Oil with Very High Water Content
GlobeCore has successfully completed the final trials of the CMM-1CF unit with the processing rate of 1 m3/hour in May. The primary mission of this product is not only filtration, but also removal of water from industrial oil. The unit can process oil with water content of 50% and more. The CMM-1CF can process dieselRead More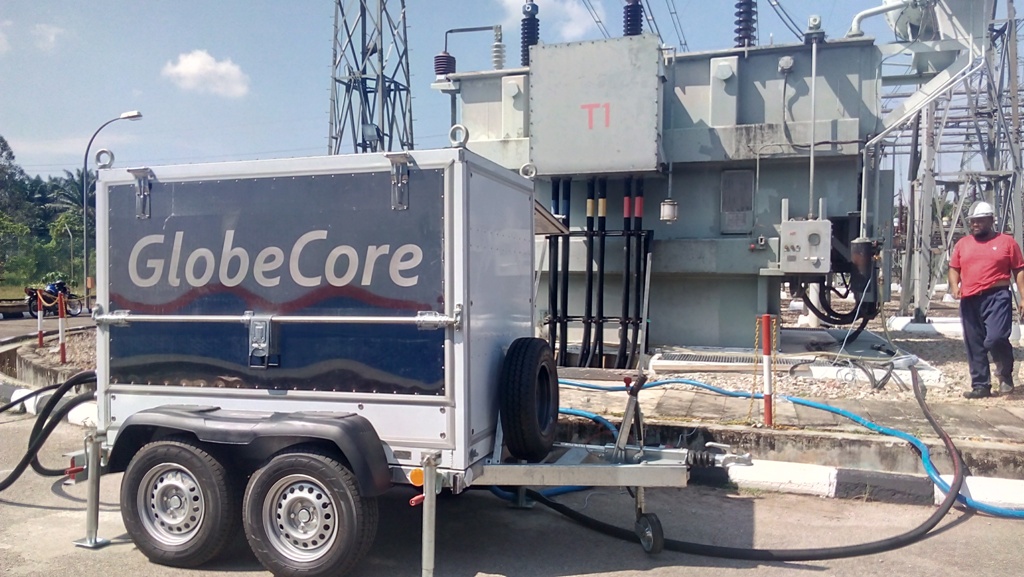 Ongoing Cooperation With Electric Power Industry of Malaysia
Only recently (in January), GlobeCore presented and commissioned equipment in Malaysia. Several weeks later, new products were commissioned. Seven CMM-4/7 units began operation in several Malaysian cities on 19 March – 8 April. This product enjoys high demand due to its versatility. The СММ-4/7 are instrumental in several operations important for transformer installation, repairs andRead More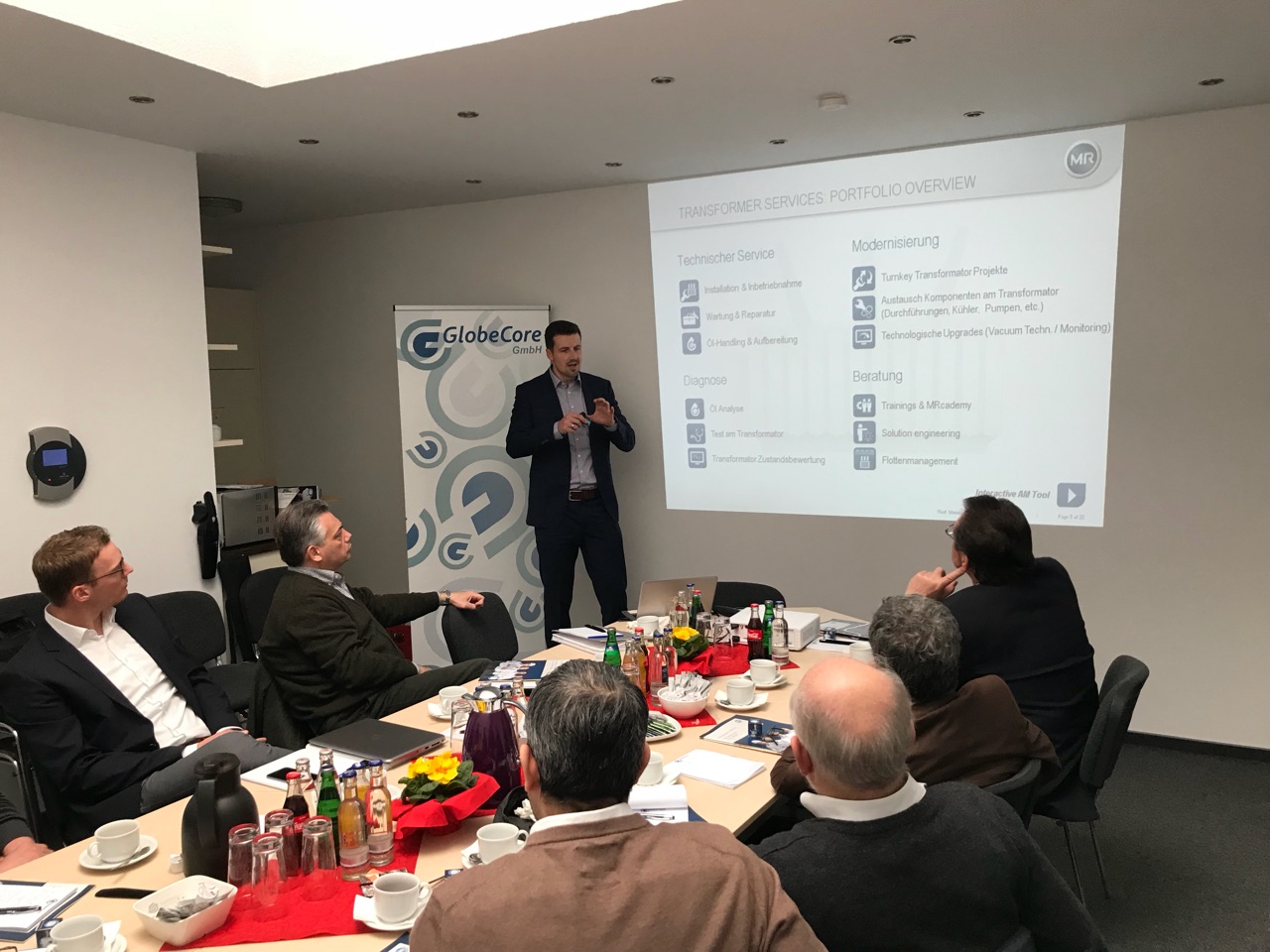 Modern Electric Energy Industry Solutions Presented in Oldenburg
On 12-13 March 2018, GlobeCore hold a presentation of the modern solutions for the electric energy industry (oil processing, transformer and wind turbine servicing) in Oldenburg in cooperation with Maschinenfabrick Reinhausen GmbH and Seifert Transformatorentechnik. The presentation was attended by representatives of 14 companies from 6 countries (Germany, USA, Great Britain, Italy, UAE and Nigeria).Read More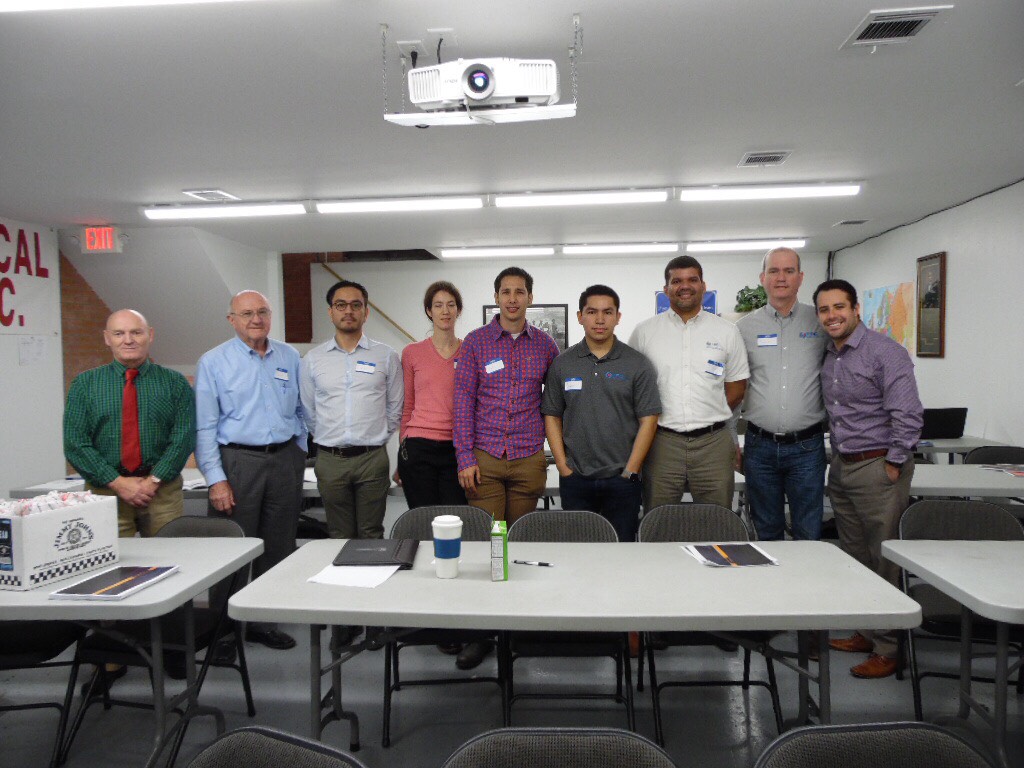 GlobeCore has organized and conducted a seminar in the USA
March 2-3, 2018 in Houston, GlobeCore held a seminar for representatives of the Texas electric power industry. During the seminar were discussed the issues of aging processes in electrical insulating oils influencing the efficiency of power transformers, including a report on the topic "Purification and regeneration of transformer oils with GlobeCore equipment". The practical partRead More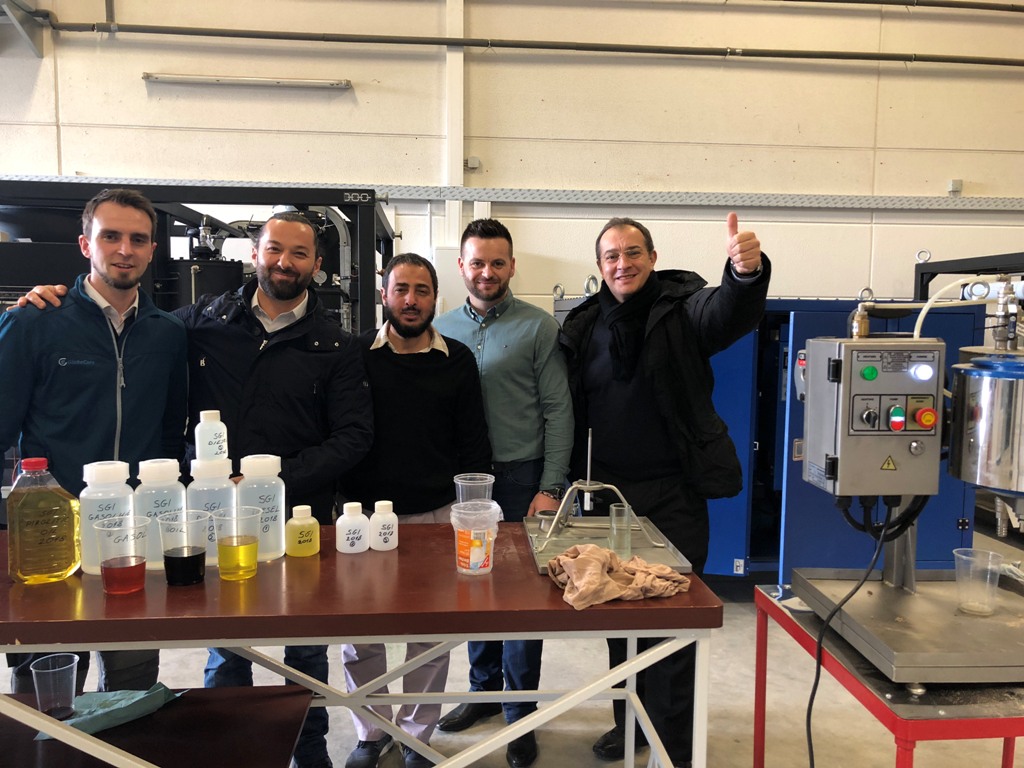 Presentation of GlobeCore equipment in Oldenburg
March 5, 2018 a regular presentation of oil purification and regeneration equipment was held in the International Training Center of GlobeCore (Oldenburg, Germany). This time the event was attended by representatives from Bosnia and Herzegovina, and their partners from Qatar. First of all, the guests were interested in the possibilities of GlobeCore equipment for processingRead More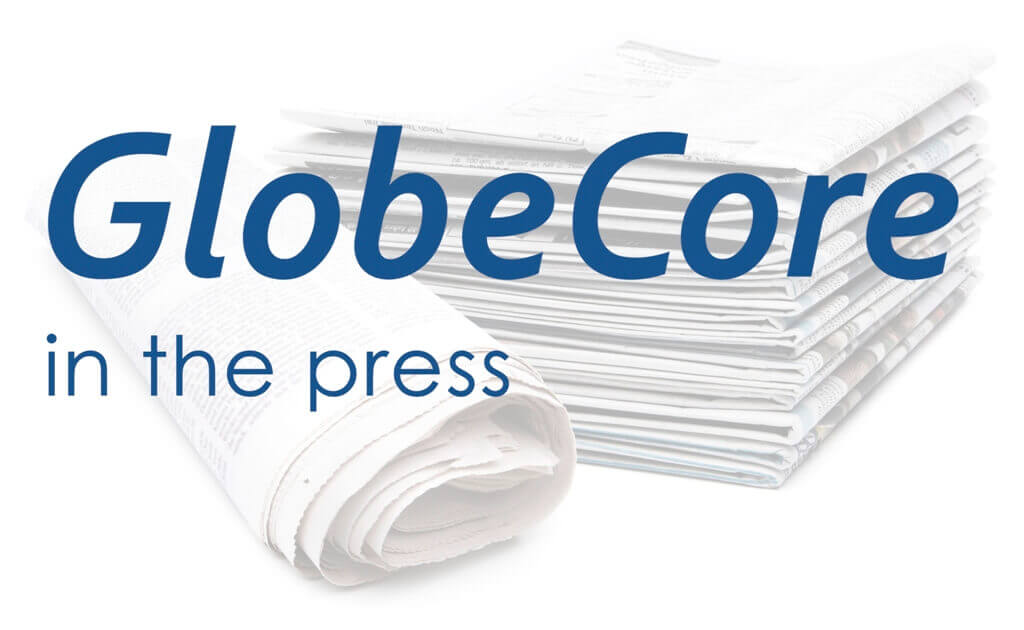 GlobeCore in the press : "Wind Systems" magazine
The second issue from February 2018 of the leading magazine in wind energy "Wind Systems" Magazine, published a Frank May article, entitled "Changing Turbine Gearbox Oil". The articles discusses the main points to pay attention to when servicing the gearboxes of wind turbines and, in particular, the oil change. It shows the advantages of theRead More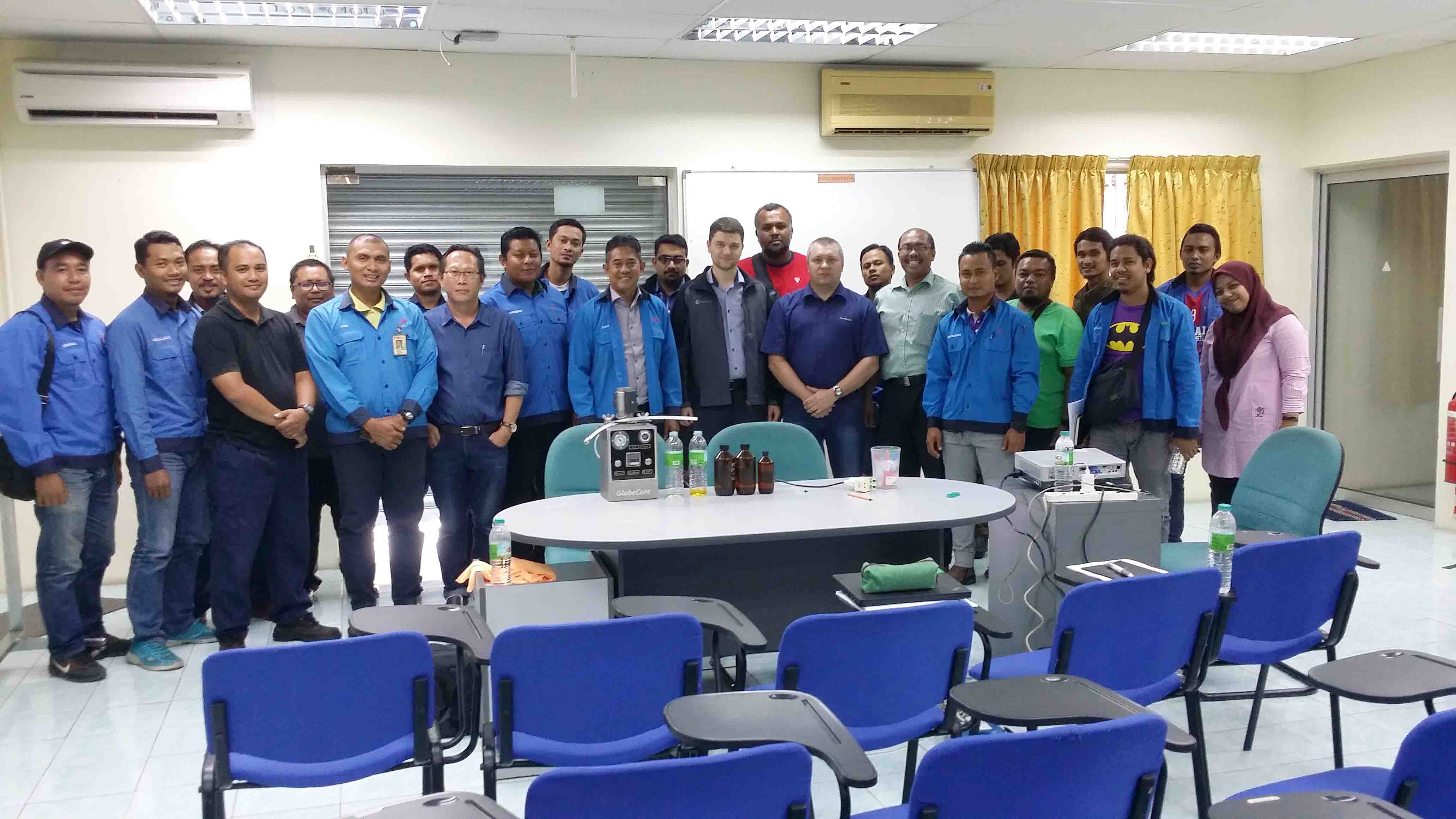 The oil treatment station CMM 4/7 commissioned in Kuala Lumpur
January this year, the  engineering team of GlobeCore came to Malaysia (Kuala Lumpur), to present and commission equipment. This time, the CMM-4/7 unit was put into operation, designed for degassing, drying, cleaning from impurities and heating transformer oils used in power transformers. This equipment is multifunctional, as it can also perform heating of oil-filled equipmentRead More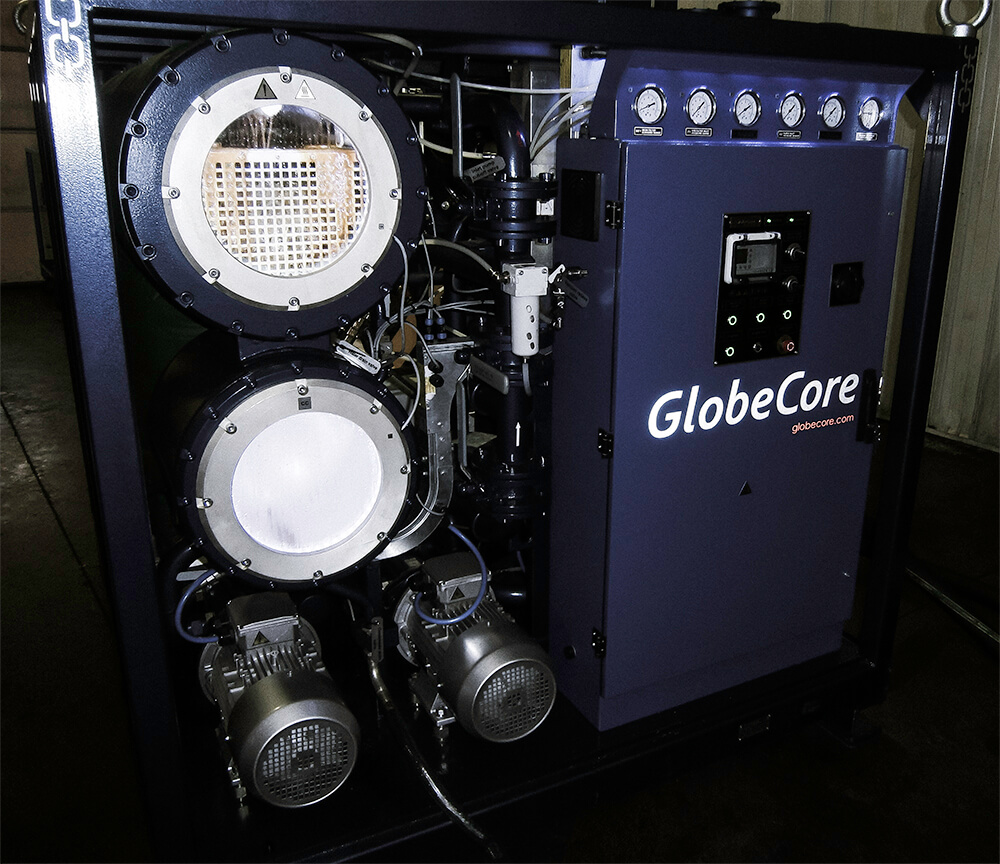 Commissioning in the USA
In the end of December 2017, GlobeCore specialists visited the United States, commissioning a CMM-10TS unit in a suburb of Chicago. This unit is different from our stock products, since it was built to employ heat and vacuum to remove water from highly viscous industrial oil. During the commissioning, the unit was able to removeRead More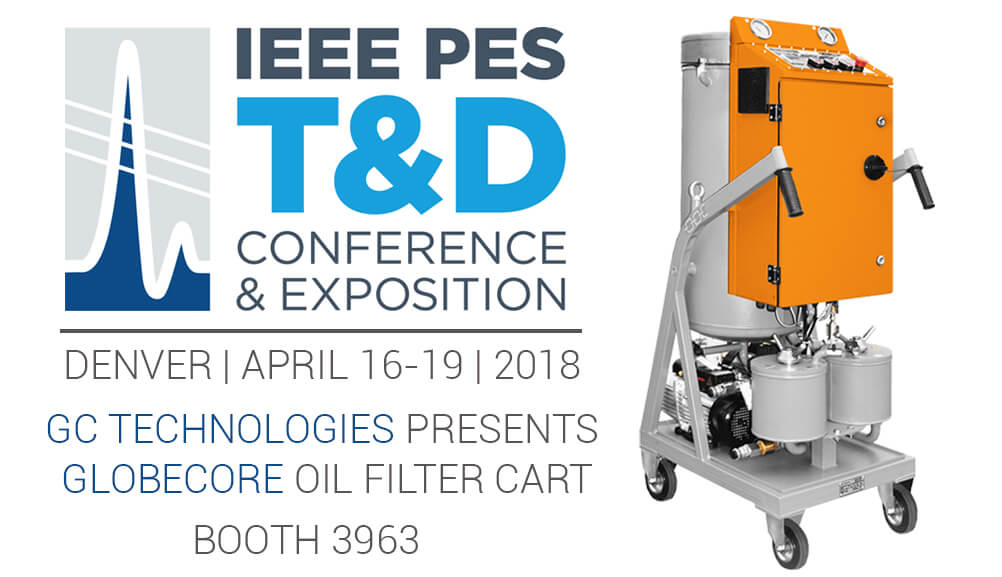 Participation in IEEE PES T&D Conference & Exposition
The 2018 IEEE PES Transmission & Distribution Conference & Exposition isn't just the industry's signature show — it's an all-encompassing, immersive and global conference experience like no other. Here you'll join top utility CEOs and some of the world's brightest engineers in discovering the latest T&D products, ideas and innovations leading the industry forward toRead More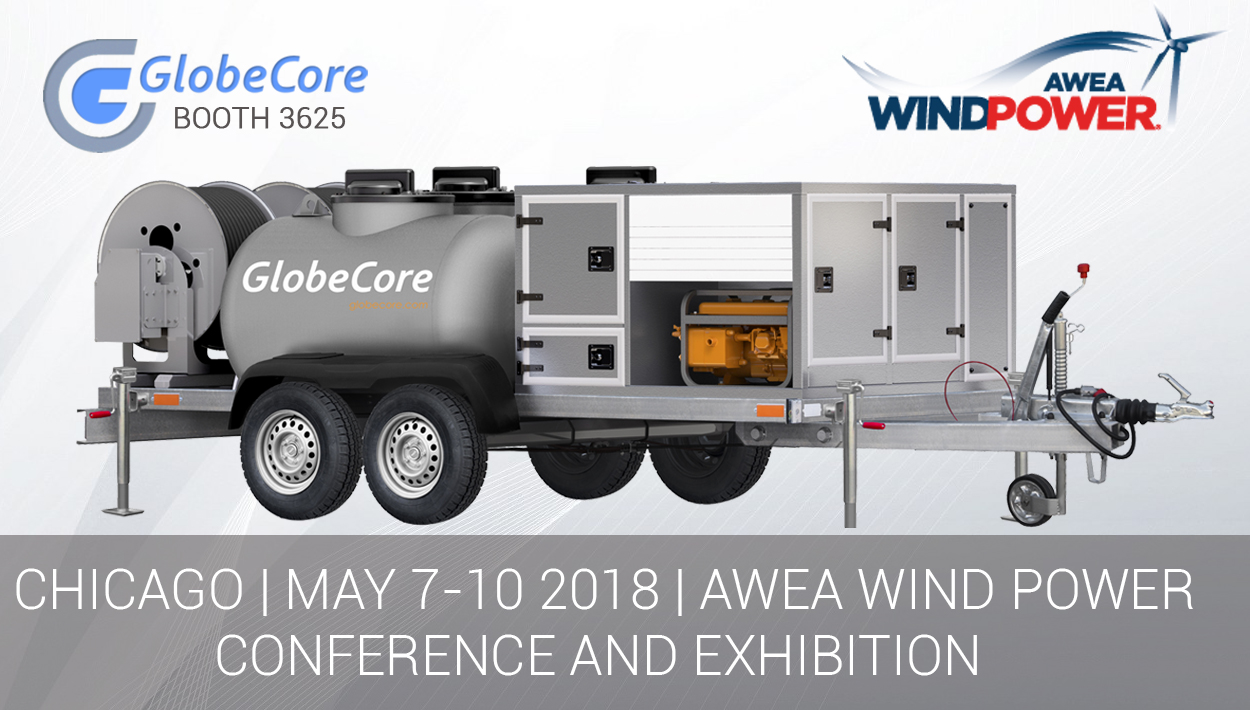 Participation in AWEA Wind power conference and exhibition
Professionals from all over the world attend to network, learn, advance their organizational mission and to participate in the largest wind energy exhibition in the Western Hemisphere. More major product announcements and exciting releases happen here, than at any other wind energy industry event. http://www.windpowerexpo.org GlobeCore and GC Technologies will also have a booth inRead More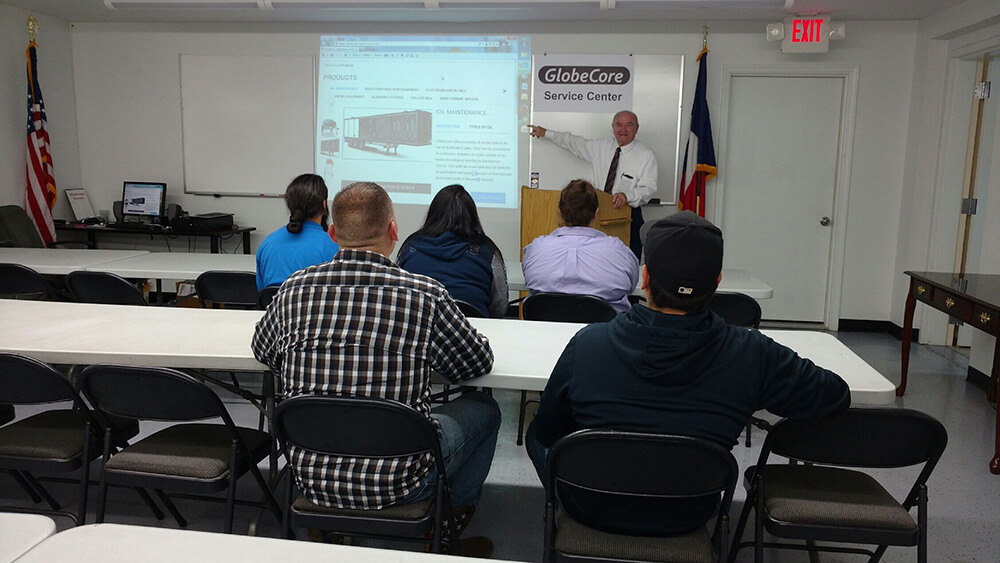 GlobeCore invites to the seminar in Texas
In our constant effort to provide a superior product with exceptional service, we are pleased to announce the opening of our new sales office and service center, complete with technicians and inventory, in the USA.  Our new dealer, Dave Wilson, with GC Technologies, at 1110 Paige St, Houston, Texas 77003, 713-699-3388, [email protected], 713-202-7983 (cell) isRead More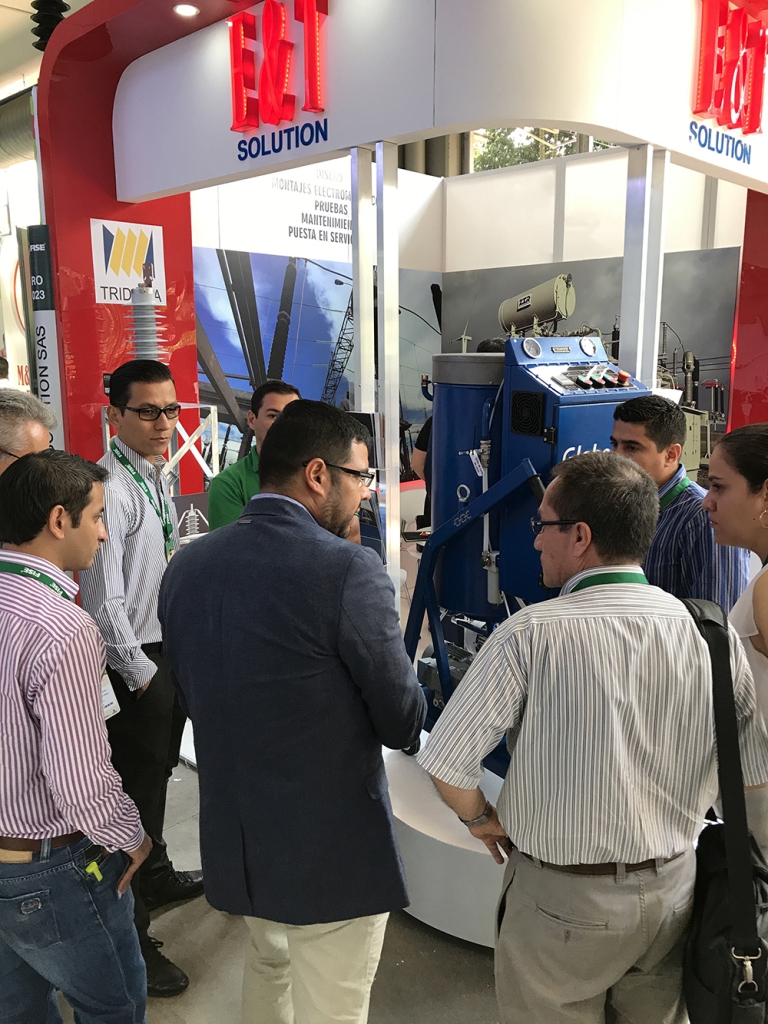 Colombia hosted an international exhibition Feria Internacional del Sector Eléctrico 2017
The exhibition Feria Internacional del Sector Eléctrico was established in 2006 and every two years brings together representatives of the electrical industry of Latin America and guests from other countries. This year GlobeCore took advantage of the opportunity and took part in this event, which was held in Medellin (Colombia). From November 29 to DecemberRead More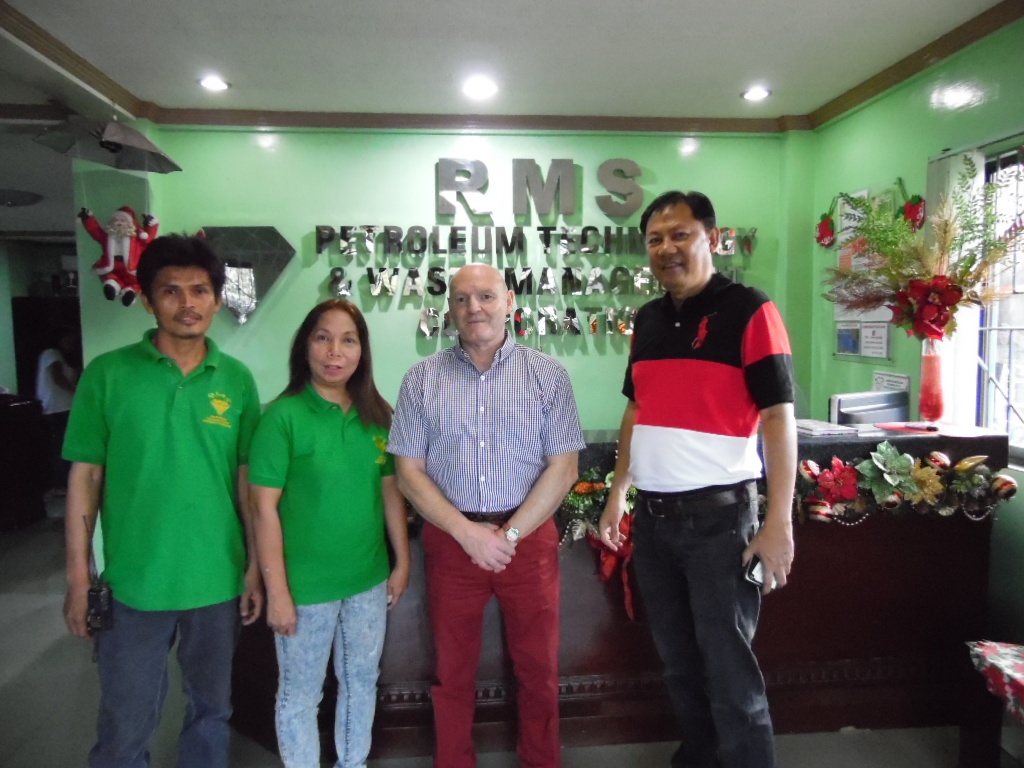 GlobeCore Presentation in the Philippines
Frank May of GlobeCore visited the Philippines on 4-7 December to demonstrate the capabilities of the company's regeneration equipment. The presentations were held in five cities of the island nation: Bulacan, Marilao, Valenzuela, Cabuyao and Consolacion. Representatives of the oil refining industry received general information on the design and capabilities of GlobeCore products. Frank MayRead More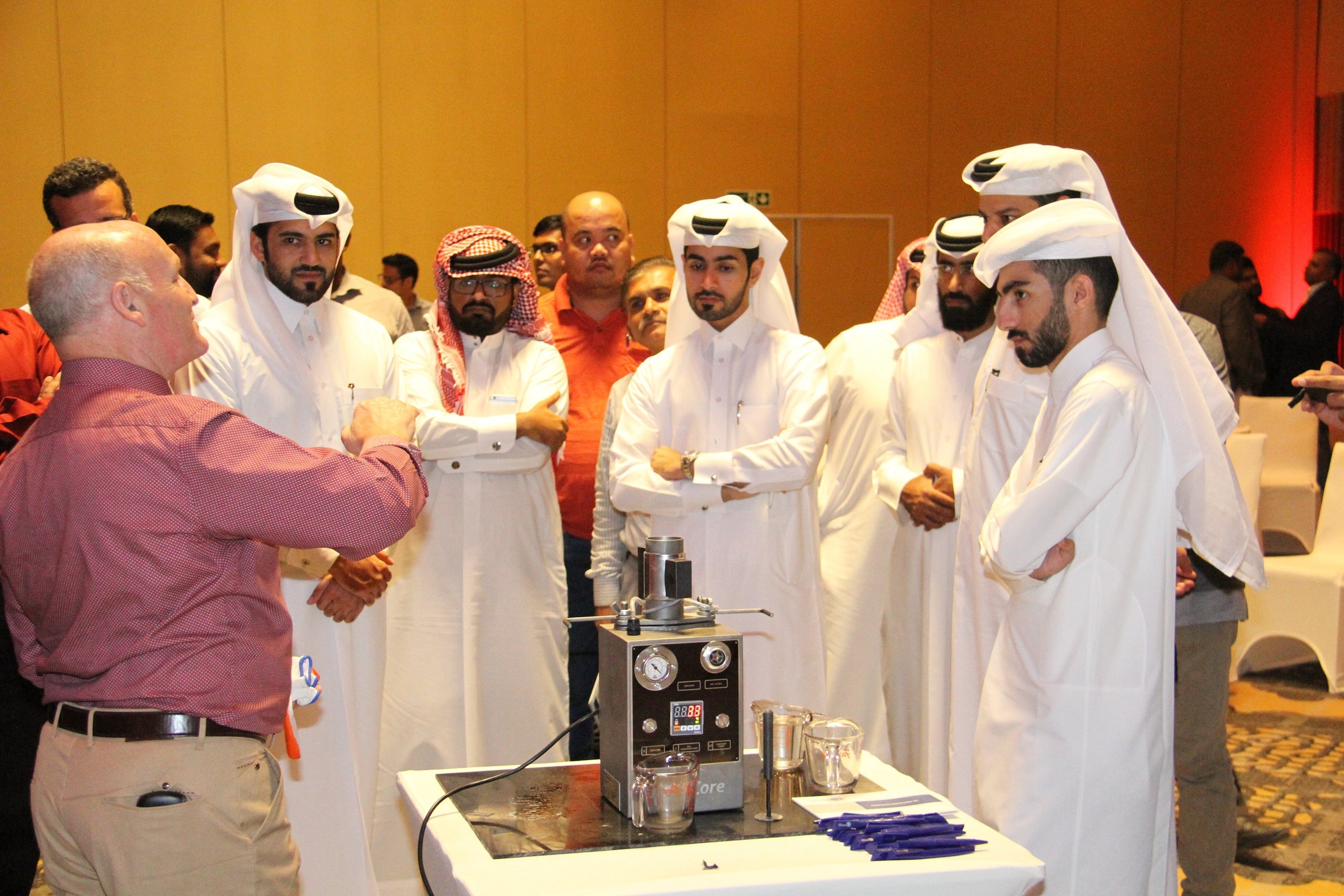 GlobeCore Regeneration Equipment Presentation in Qatar
GlobeCore representatives visited Doha, Qatar, to showcase the company's equipment for regeneration of electrical insulation oil. The presentation's objective was to familiarize representatives of the Qatar electrical power industry, including KAHRAMAA (Qatar General Electricity & Water Corporation), which supplies the country's population with power and water, with the capabilities of GlobeCore equipment. Also were present theRead More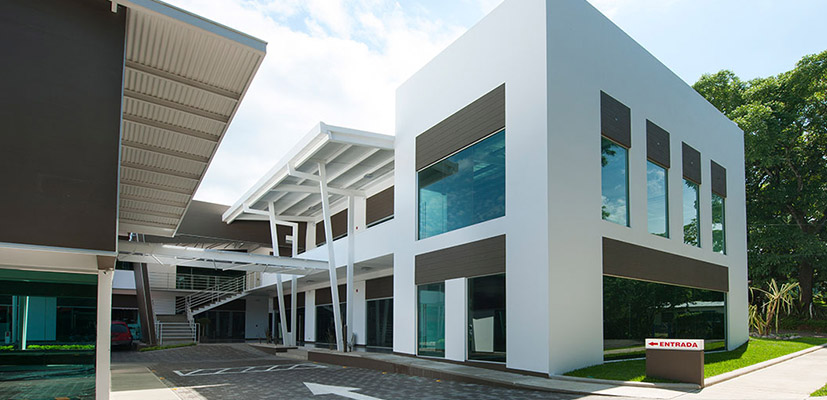 GlobeCore Opens a New Service Center in Costa-Rica
Dear friends! We are happy to announce that a new service center commenced operations in Costa-Rica in November 2017. This service center will assist our clients throughout the Latin America. A stock of spare parts will be made available to the clients. It is also possible to visit the new service center to purify andRead More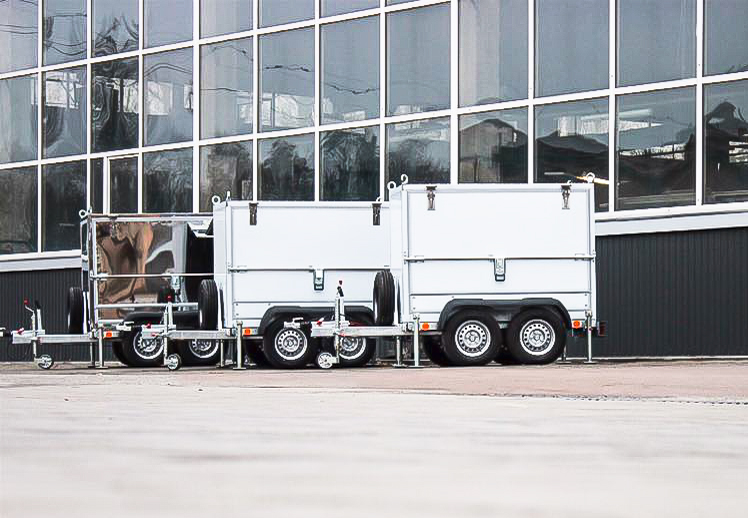 A seminar on purification and regeneration of industrial oils will be held in Costa Rica on 4 May
Dear customers and partners! GlobeCore GmbH invites you to attend a seminar on purification and regeneration of industrial oils, which will take place on May 10 in San José (Costa Rica). Seminar program: Discussion of the influence of oil aging processes on the efficiency and operation of power transformers; Report on " GlobeCore  oil  regenerationRead More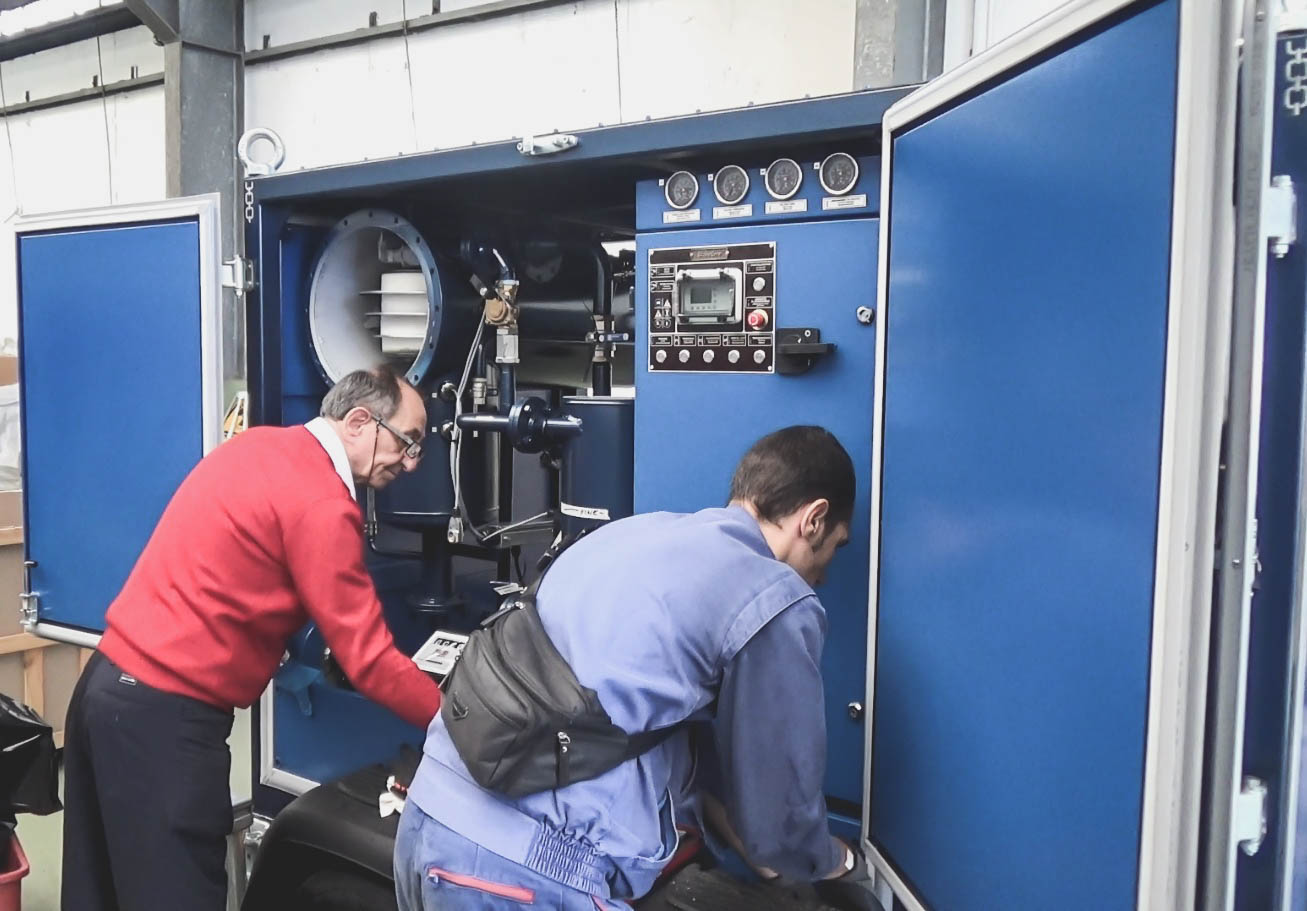 СММ-2,2 project was executed in Italy
September 17, GlobeCore started up and tested a CMM-2.2 unit in Foligno (Umbria), Italy. This time, the startup and commissioning were carried out on site of a large locomotive manufacturer in Italy. Italian railers use silicone oil in their locomotive transformers. The oil mostly consists of silicon atoms, its name comes from Latin "silicium" (silicon).Read More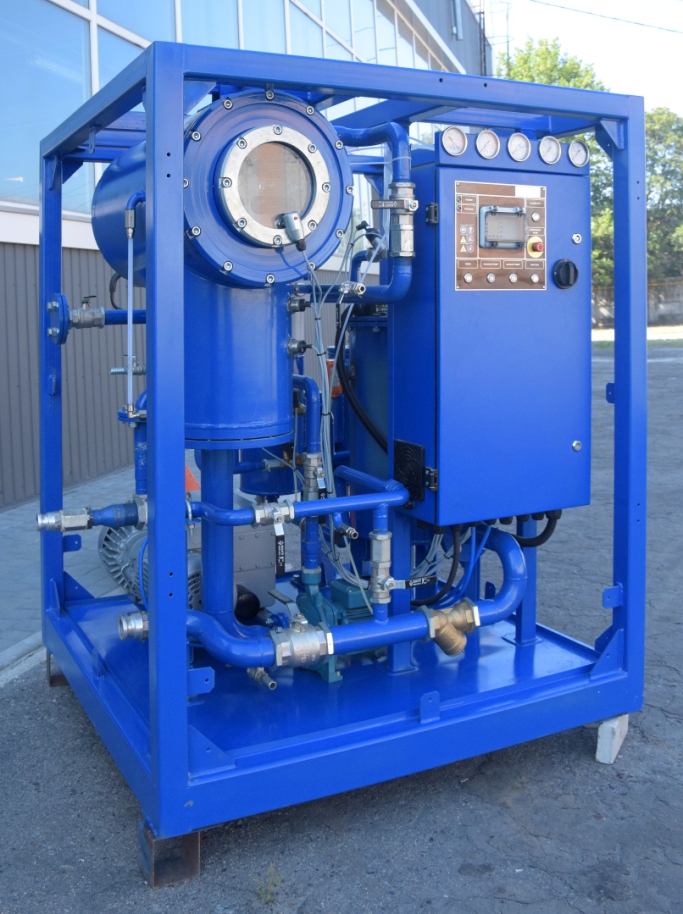 Novelty in oil purification equipment at GlobeCоre
GlobeCore is a developing company that continues to please its customers by designing new equipment and improving old units. In September, the company presented an upgraded degassing equipment for transformer oil – CMM-1H. It is an improved version of a mobile oil station – CMM-1.0. Like the previous model, the new unit operates on theRead More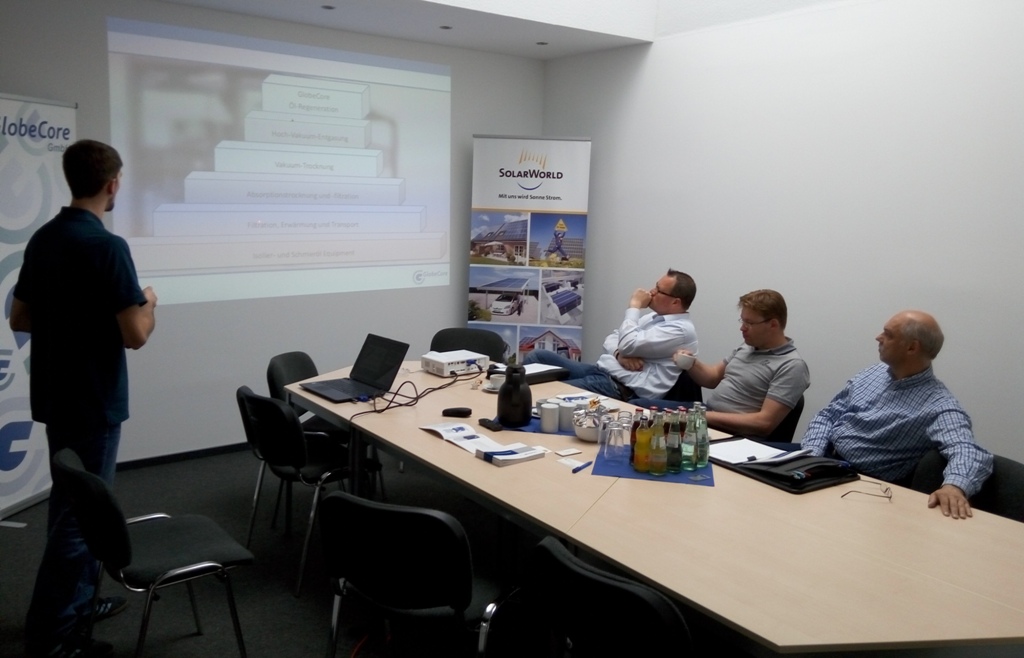 A seminar on purification and regeneration of industrial oils will be held in Oldenburg on 24 October
Dear customers and partners! GlobeCore GmbH invites you to attend a seminar on purification and regeneration of industrial oils, which will take place on October 24 in Oldenburg (Germany). Seminar program: Discussion of the influence of oil aging processes on the efficiency and operation of power transformers; Report on " GlobeCore  oil  regeneration unit CMM-RRead More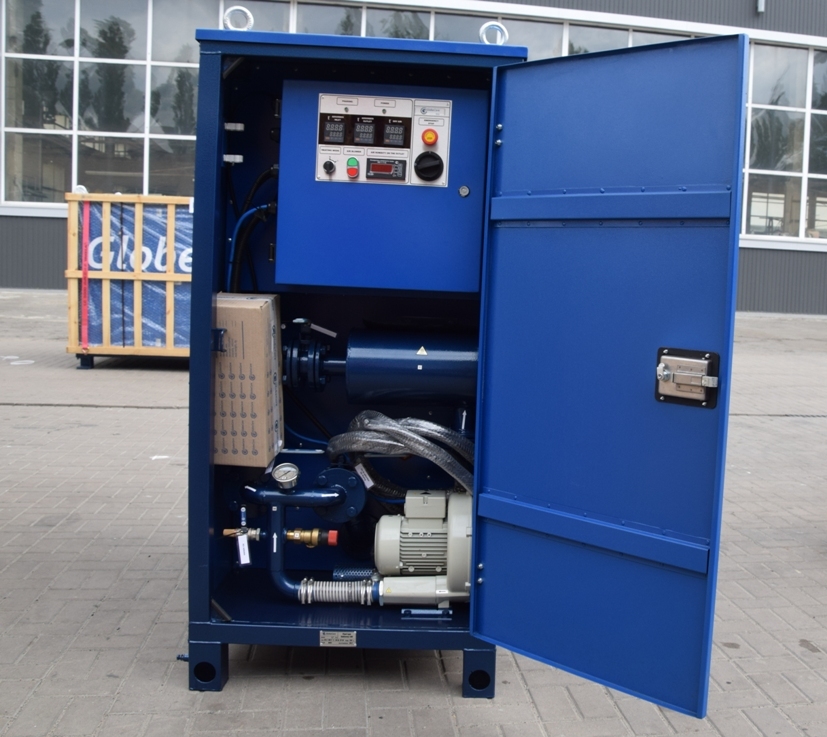 "Mojave Heat-100" is a compact hot air drying unit
Most stages of maintenance and repair work on power transformers require depressurization of their active part. Depressurization can result in wet atmospheric air getting into the windings insulation, which is undesirable. To prevent this happening GlobeCore produces a "Mojave Heat-100" unit, the last model was shipped to the Customer in September. The equipment carries outRead More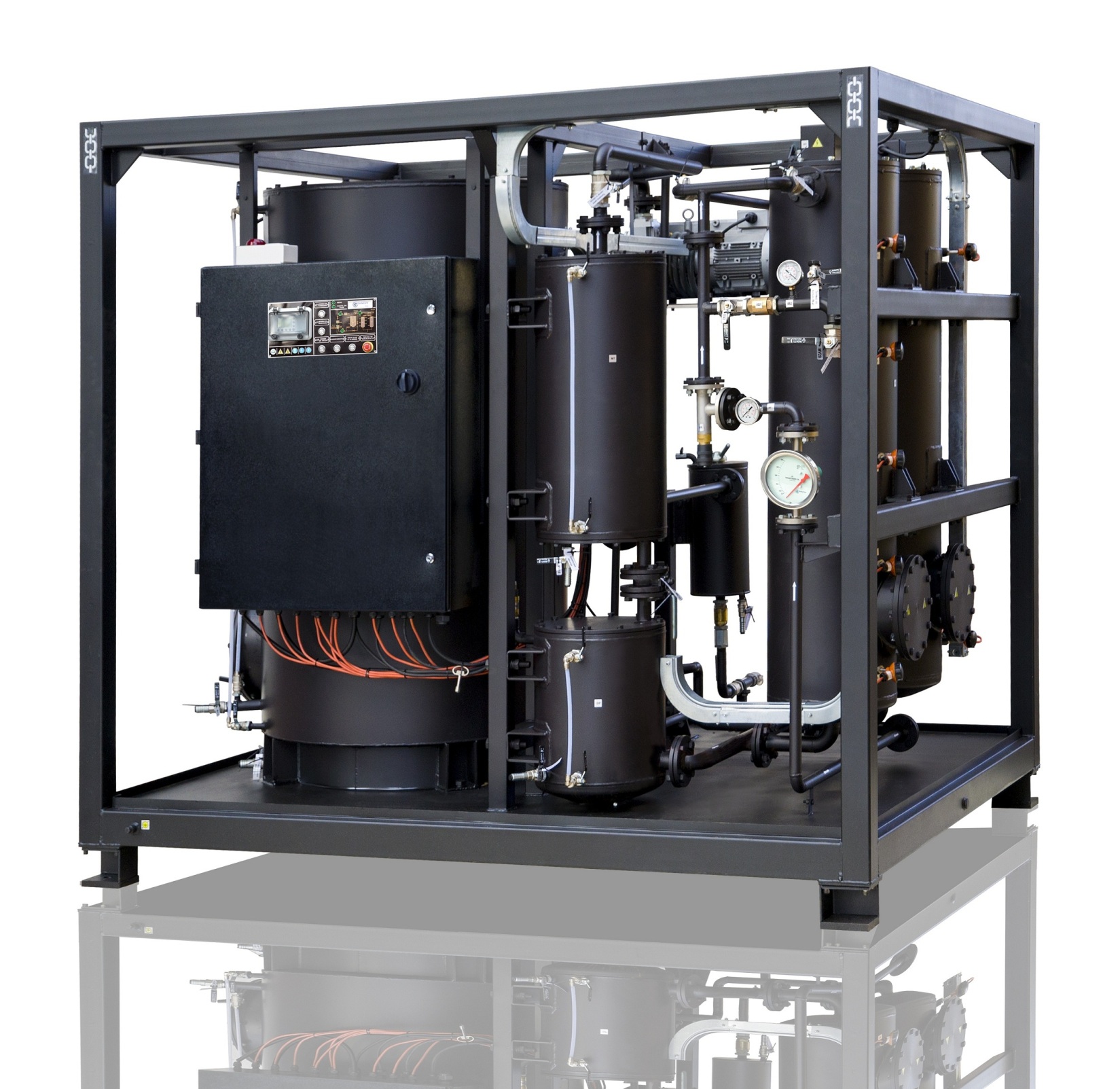 Commissioning of regenerative equipment in Spain
August 16 this year in Seville, Spain was completed the project of putting into operation  a CMM-2R plant for transformer oil regeneration. The plant  includes all elements needed  to perform regeneration of transformer oil properties (filters, regeneration columns, pumps, tanks, electrical control cabinet, etc.). This equipment can work in the following modes: automatic regeneration ofRead More
СMM-2,2 plant was started up in Jizan
August 8, 2017 our company's operation personnel performed commissioning and adjustment of the CMM-2.2 unit  in  Jizan (Saudi Arabia). This equipment is multifunctional, since in addition to cleaning insulating oils from mechanical impurities, water and gases, it also heats electric equipment with hot oil and vacuum drys power transformers. The plant's capacity in drying andRead More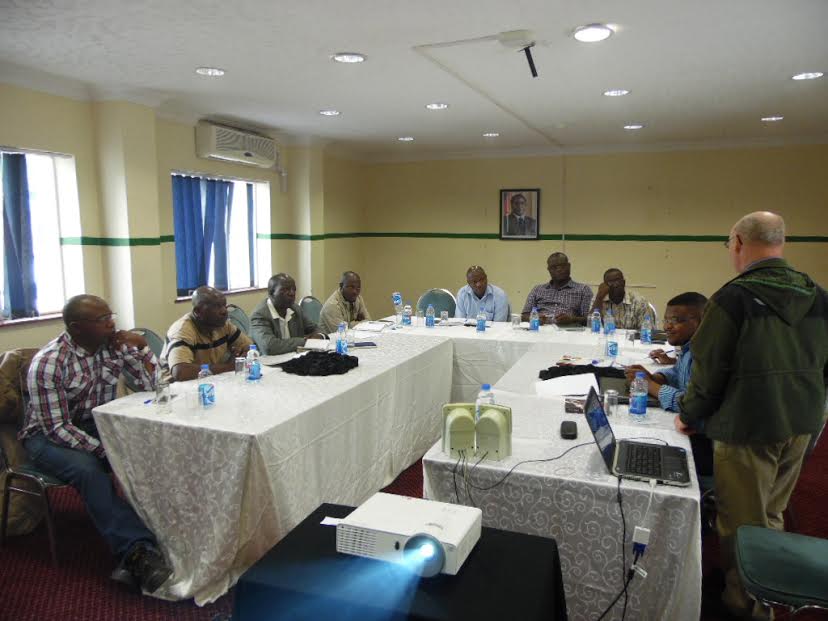 Equipment presentations every year in Zimbabwe
A year ago, GlobeCore held presentations in the capital of Zimbabwe, Harare. Unfortunately, not everyone was able to participate in the events. Therefore, our company was happily to give  another opportunity and to hold a series of presentations, this time in Bulawayo  in June 8, 2017. The main attention was given to the electrical industryRead More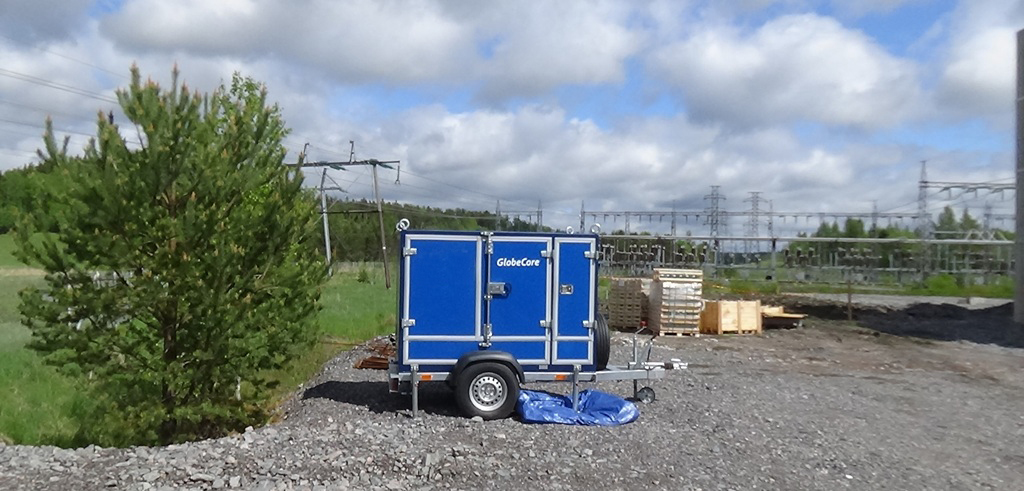 CMM-4/7: now in Finland
On May 31, 2017, the CMM-4/7 unit started its operation in Helsinki (Finland). First it serviced a 400 MVA transformer. CMM-4/7 is a multifunctional unit  – it has three modes of operation: First the unit warms up and then it starts processing oil in degassing mode. In this mode, the oil is heated to aRead More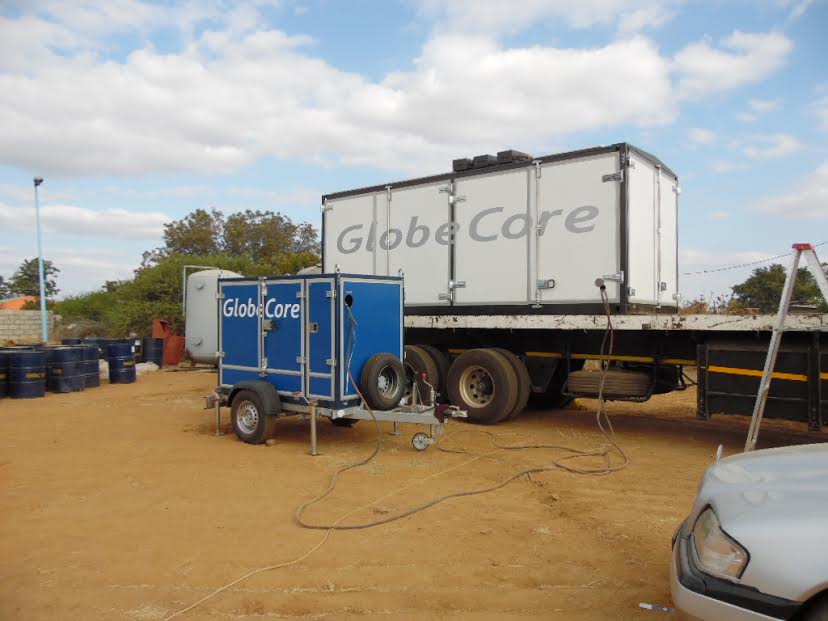 CMM-4/7 and CMM-12R installed and commissioned in Botswana
In May, 2 more installations of GlobeCore equipment took place. At this time in Gaborone (Botswana) were put into operation two new units  CMM-4/7 and СММ-12Р. CMM-4/7 processes insulating oil (through drying, degassing, cleaning from mechanical impurities) and heats oil before refilling, it also vacuum dries and evacuates transformers. The degassing mode is designed forRead More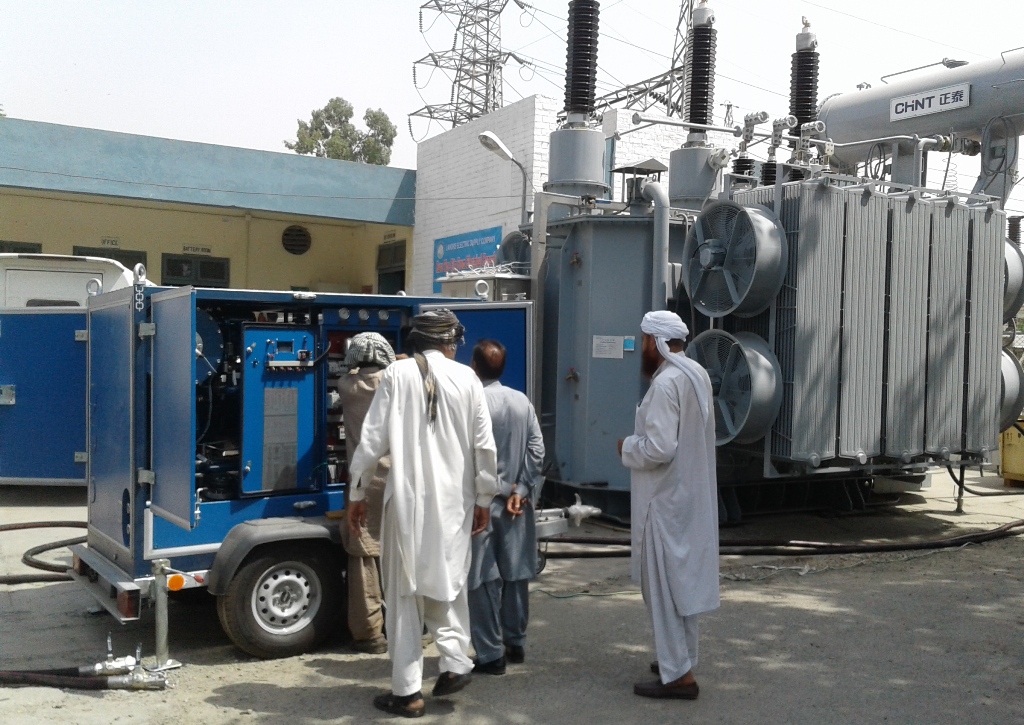 The number of GlobeCore equipment is growing in Pakistan
May 13, 2017, the number of GlobeCore equipment in Pakistan increased by one unit. A CMM-4/7 unit was commissioned by the company's engineering team in Lahore. This equipment performs heating of power transformers, as well as drying, cleaning, degassing and nitriding of insulating oil. CMM-4/7 provides: volumetric gas content below 0.1%; moisture content by weightRead More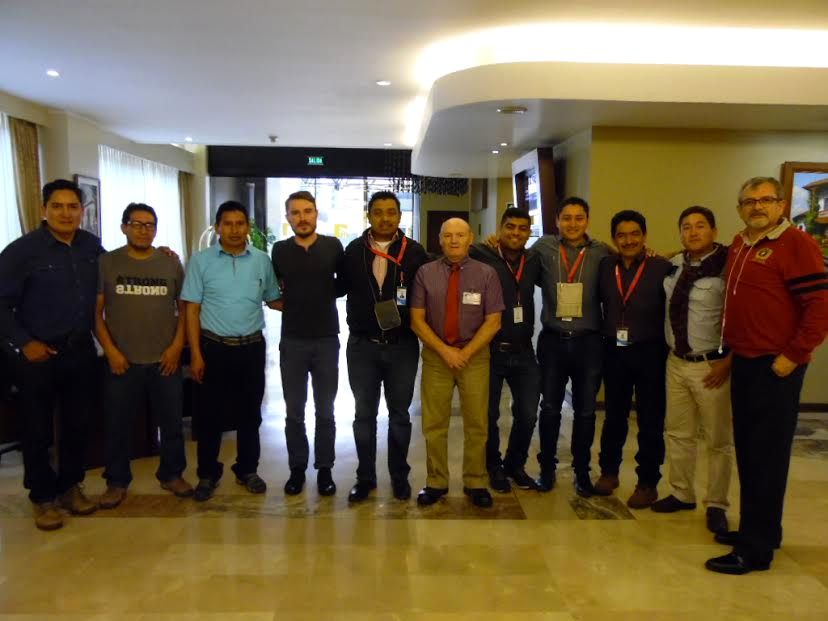 GlobeCore presented a seminar In Quito
During 2 days, May 3-4 in Quito (Ecuador), GlobeCore held a seminar presenting its equipment The event was attended by representatives of the electricity industry from many countries, including Peru, Bolivia, Argentina, Colombia, Costa Rica and El Salvador. The seminar covered the following questions: General information about GlobeCore; Modern technologies in cleaning and regeneration ofRead More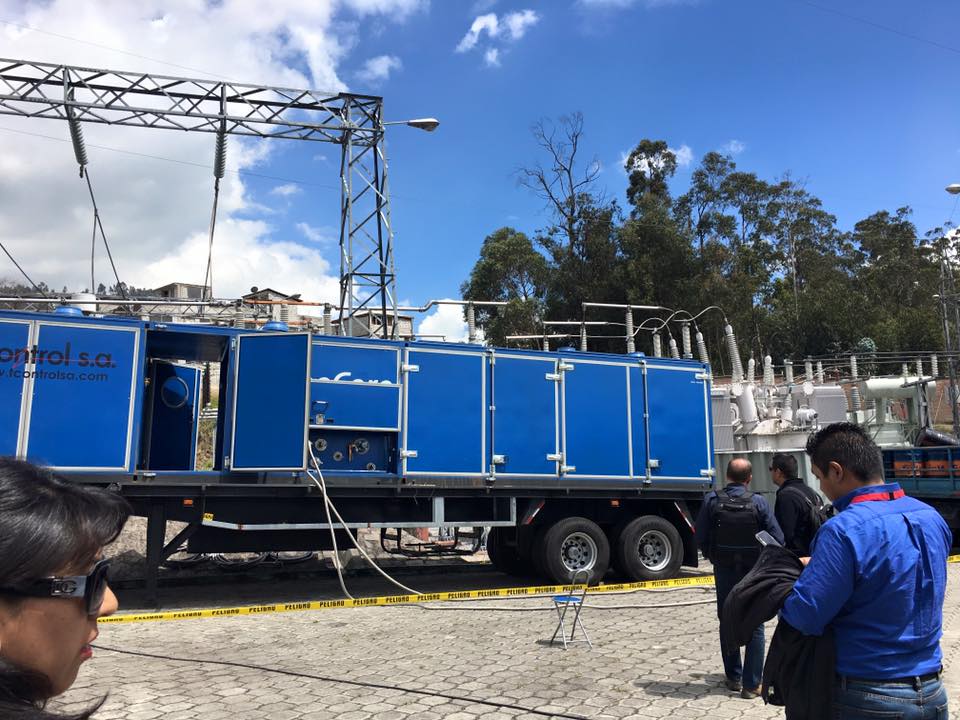 GlobeCore held a presentation in Ecuador on May 3-4
May 3-4, in Quito (Ecuador) GlobeCore together with Tcontrol S.A. organized and held a seminar on modern technologies for cleaning and regeneration of mineral oils, fuels and other petroleum products. The event was part of a series of presentations held by GlobeCore. in order to raise the awareness of managers and specialists in the energy,Read More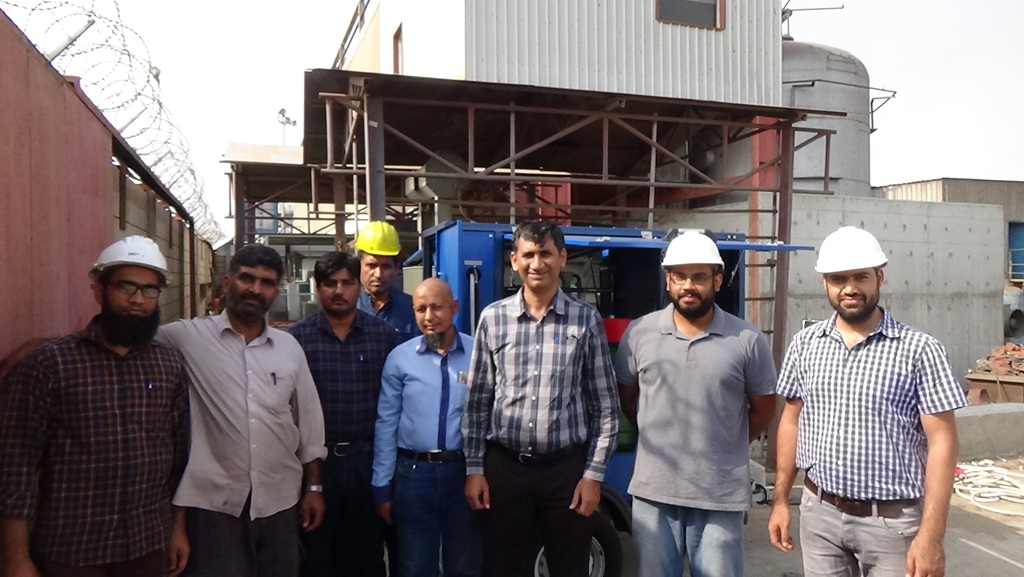 CMM-0,6 unit is ready for transformer maintenance in Saudi Arabia
April 23 – 27, GlobeCore technical team visited Jeddah (Saudi Arabia). The purpose of this trip was commissioning of a CMM-0,6 oil purification unit. This equipment cleans insulating oil from mechanical impurities, water and gases. The unit's components are assembled in a closed container and mounted on a single-axle trailer. The container has flap doorsRead More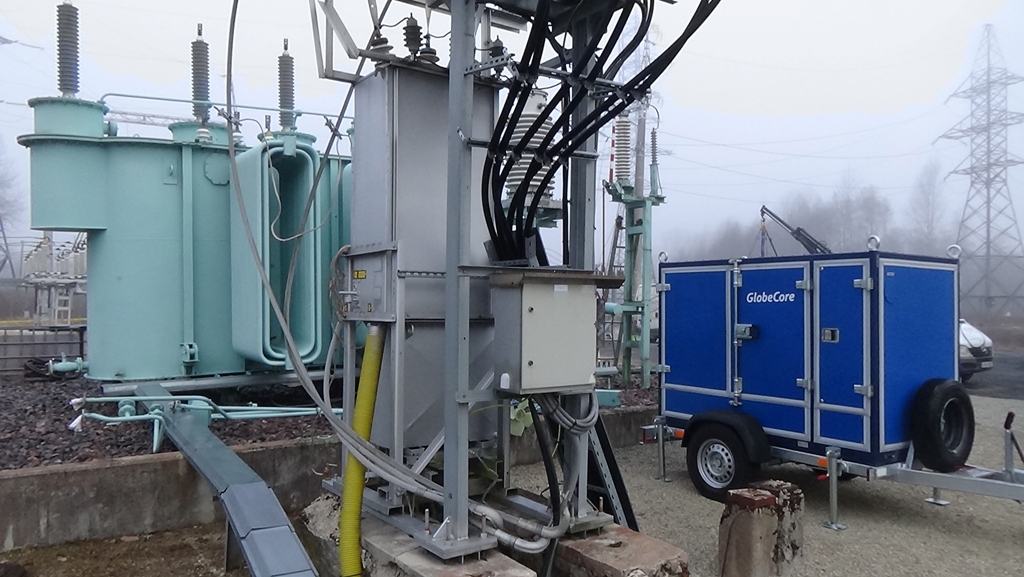 Commissioning of CMM-4/7 unit in Tallinn
April 10, the CMM-4/7 unit (on a trailer) was commissioned in Tallinn (Estonia). This type of unit degases, dehydrates and cleans insulating oils from mechanical impurities. In addition to the functions mentioned above, CMM-4/7 can also be used for heating and pumping oil to and from oil filled transformers and other electrical equipment Designed onRead More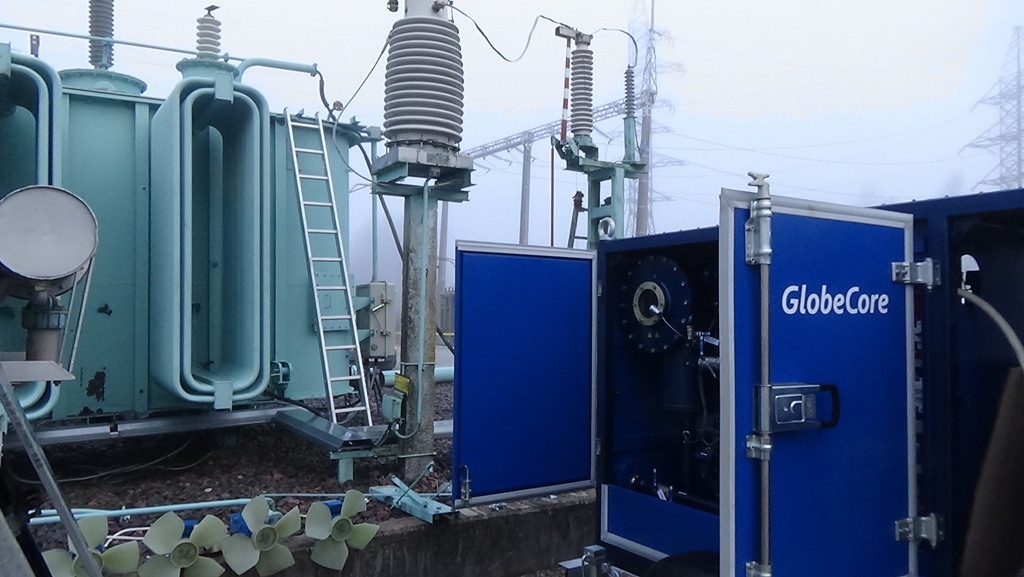 CMM-4/7 started up in Estonia
April 10, 2017 GlobeCore specialists started up a CMM-4/7 unit in Tallinn (Estonia). This equipment is used by business engaged in installation, repair and operation of power transformers for degassing and filtration of insulating oil. Also, the units can be used to heat oil-filled electrical appliances with hot oil, for vacuum dehydration and evacuation ofRead More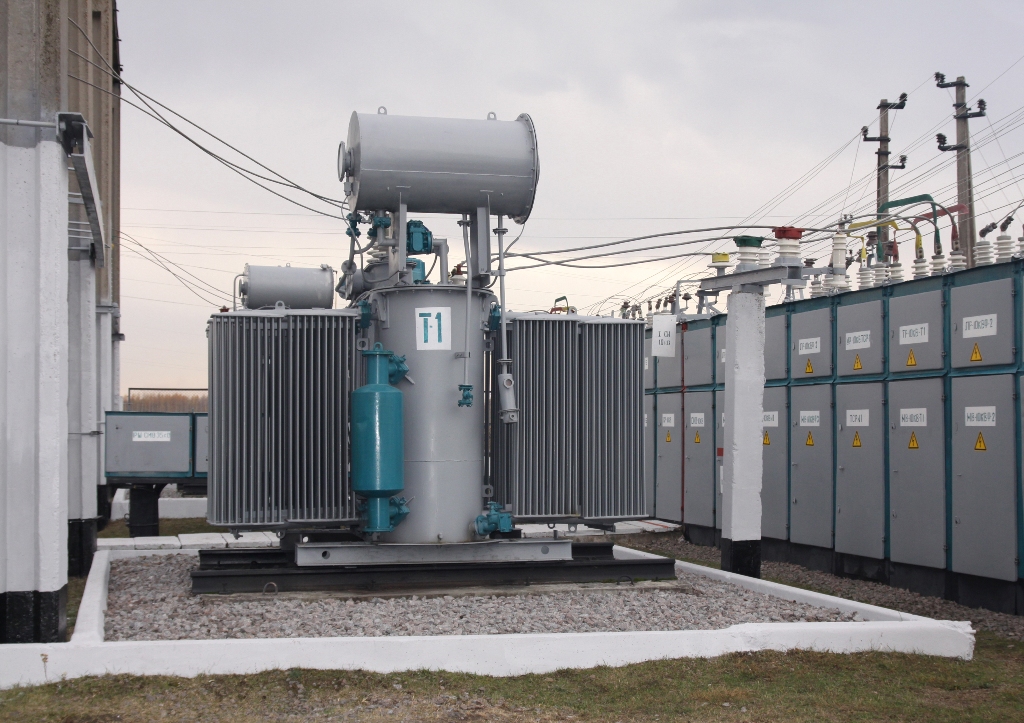 Substation: Functions and Purpose
An electrical substation is a part of electric energy conversion and distribution system. Substations are designed for all voltages. They convert voltage from high to low and in reverse. The electrical network defines the purpose, power and voltage of substations. The loads depend on the consumers. Let's consider the main types of substations. Converter stationsRead More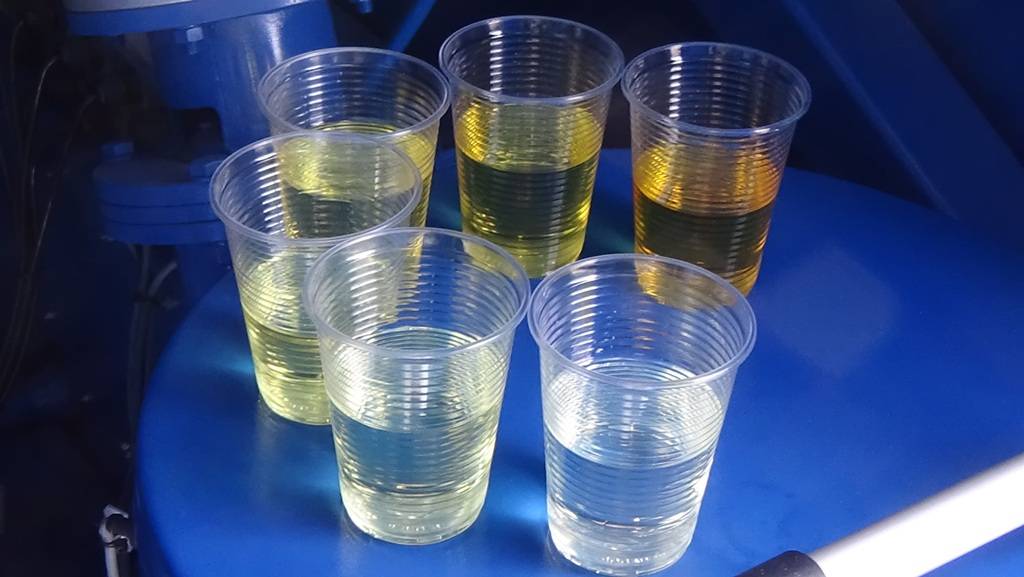 Oil Refining Process
Oil refining process. Crude oil just extracted from the well in its original form has a very limited application. Therefore it is processed before it arrives on the market in the form of gasoline, fuel oil, aviation fuel, etc. In the early stages of the oil industry the refining process was reduced to primitive distillation.Read More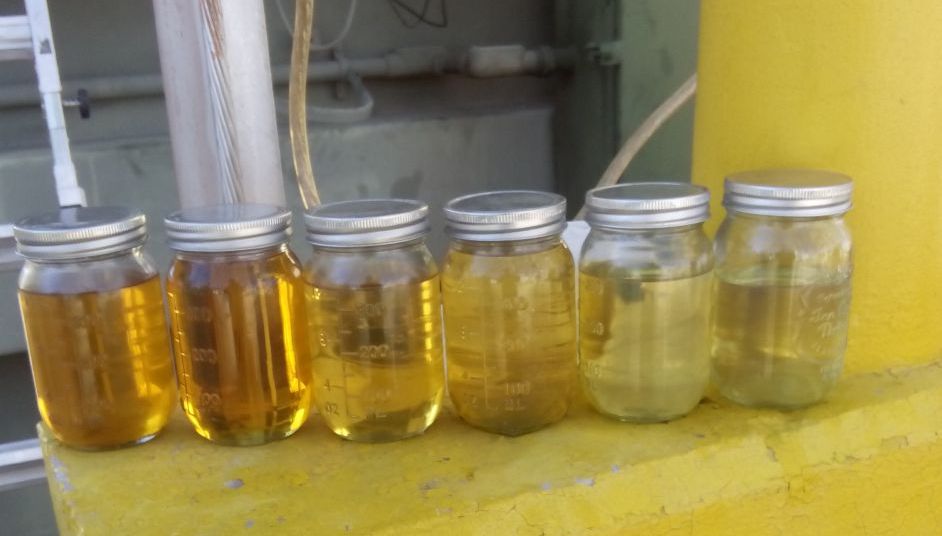 Waste Oil Collection
Waste oil collection. Organizing waste collection is a part of waste management that includes technical support and quality control of collection, storage and transportation. These duties are performed by the Supply Chain Management Division  that regulates standards for collection and use of petroleum products. The standards include the conditions of collection, delivery and use. TheRead More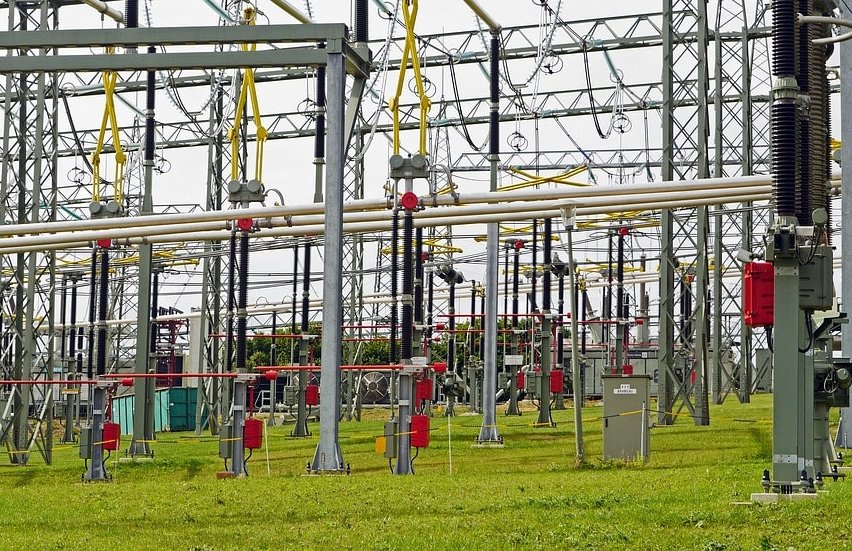 Power Plants and Substations
A power plant produces electrical energy. Depending on the process of energy conversion there are nuclear power plants, thermal, gas turbines, pumped hydroelectric energy storage, etc. The substation is a facility responsible for the conversion and distribution of electricity. Now the standard for AC frequency is 50Hz or 60Hz. The three-phase electric power is moreRead More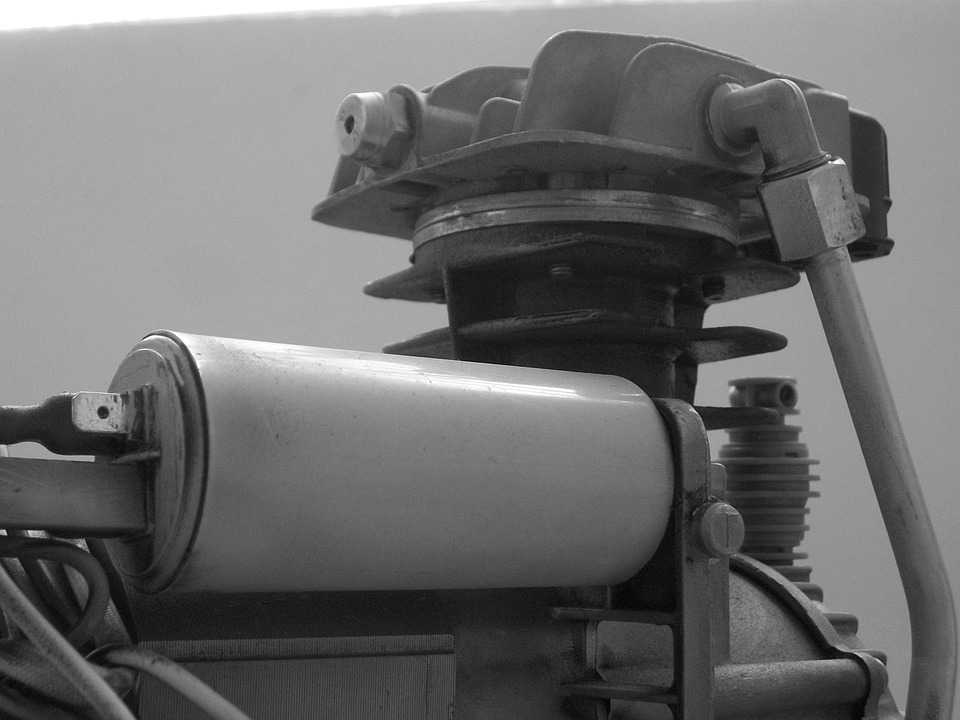 Compressor Oil: Properties and Removal of Impurities
Compressor oil is used in the industry as a lubricant for the valves and cylinders of compressors; it is also used as a sealing medium for compression chamber and piston rods. The main feature of that distinguishes compressor oils from other industrial oils is their operation in high-temperature environments and mixing with coolants. Therefore, compressorRead More
Household heating oil
The issue of inexpensive heating of small structures, like country houses, is very important. Despite the decline in oil prices, the products that are made from it are still expensive. The solution is to use alternative sources, or buy oil products at low price. In this article we will talk about the latter, an inexpensiveRead More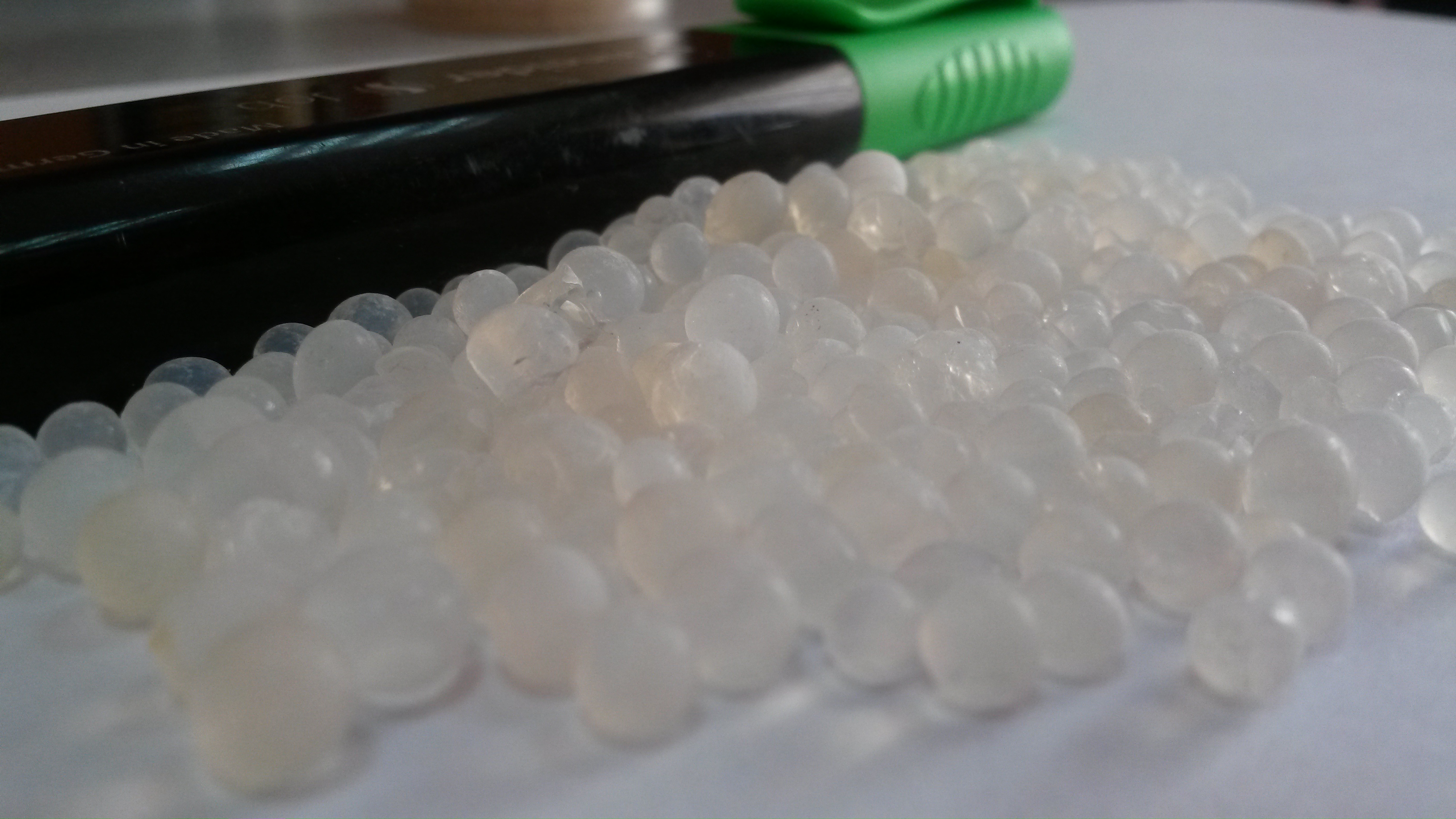 Drying of silica gel
Silica gel. The industry uses various adsorbents to remove excess moisture. Today, there are many types of adsorbents of natural and synthetic origin. A special place among the adsorbers belongs to silica gel. Silica gel is a dried gel obtained from oversaturated solutions of hydrated silica. The main feature of silica gel is its largeRead More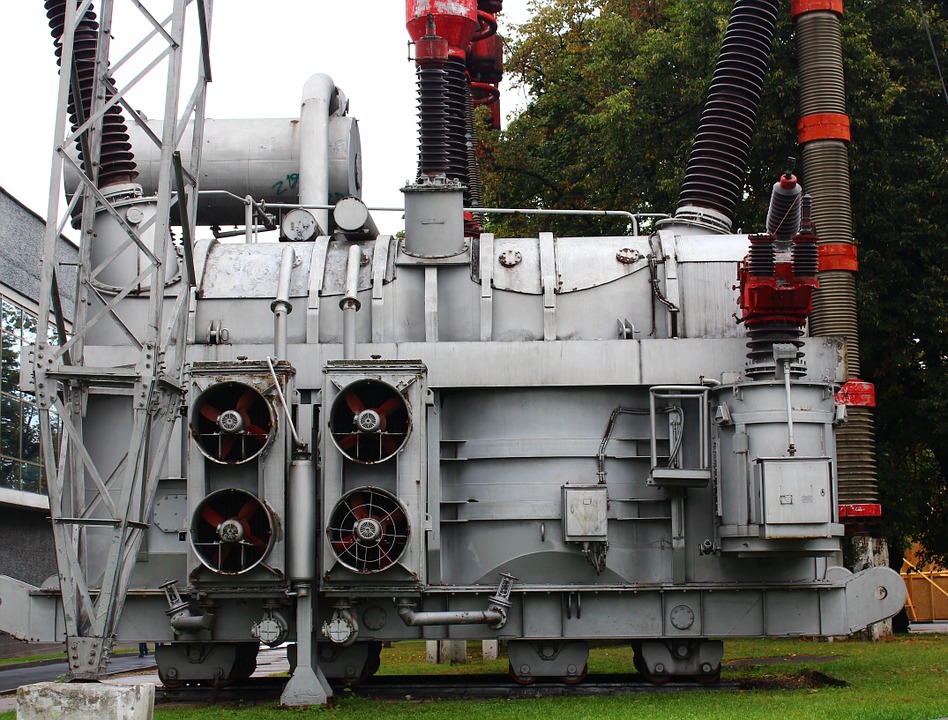 Diagnosis of Power Transformers by Insulating Oil
Diagnosis of power transformers helps to identify potential problems and failures in order to prevent and remove them. It is recognized that the analysis of breakdowns of transformer insulation also detects anomalies in oil-filled equipment. For example, when metal parts of the transformer are overheated, the oil accumulates gases, carbon and metallic particles. The mostRead More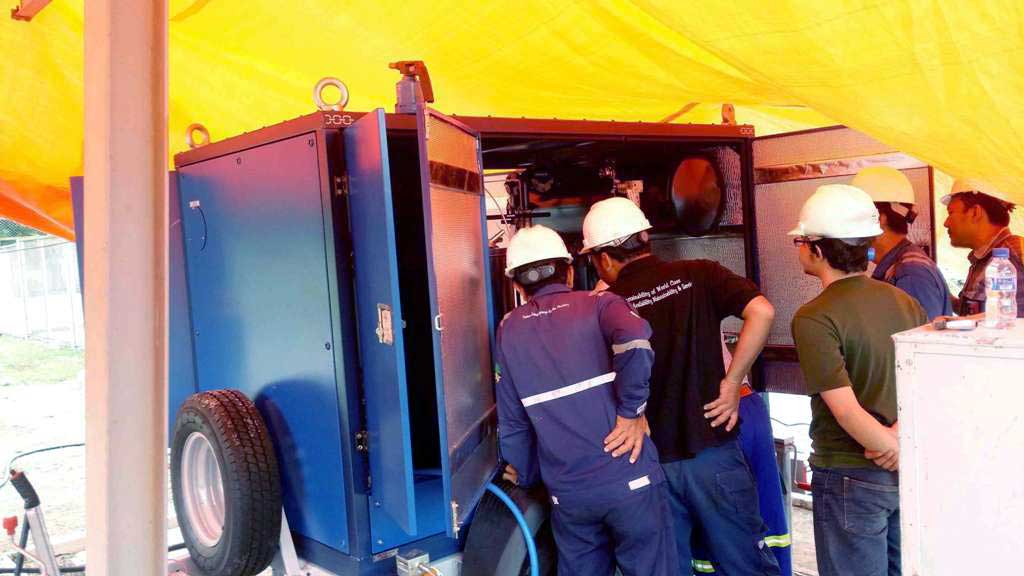 GlobeCore equipment started its operation in Indonesia
In mid-February this year, GlobeCore representatives visited Indonesia (Gresik), where they commissioned the CMM-0.6M oil purification plant. This equipment cleans insulating oils from water and mechanical impurities. The oil is treated from cleanliness level of ISO – -/18/16 to cleanliness level of ISO – -/14/12 by multiple passes through the filter unit. A CMM-0,6M plantRead More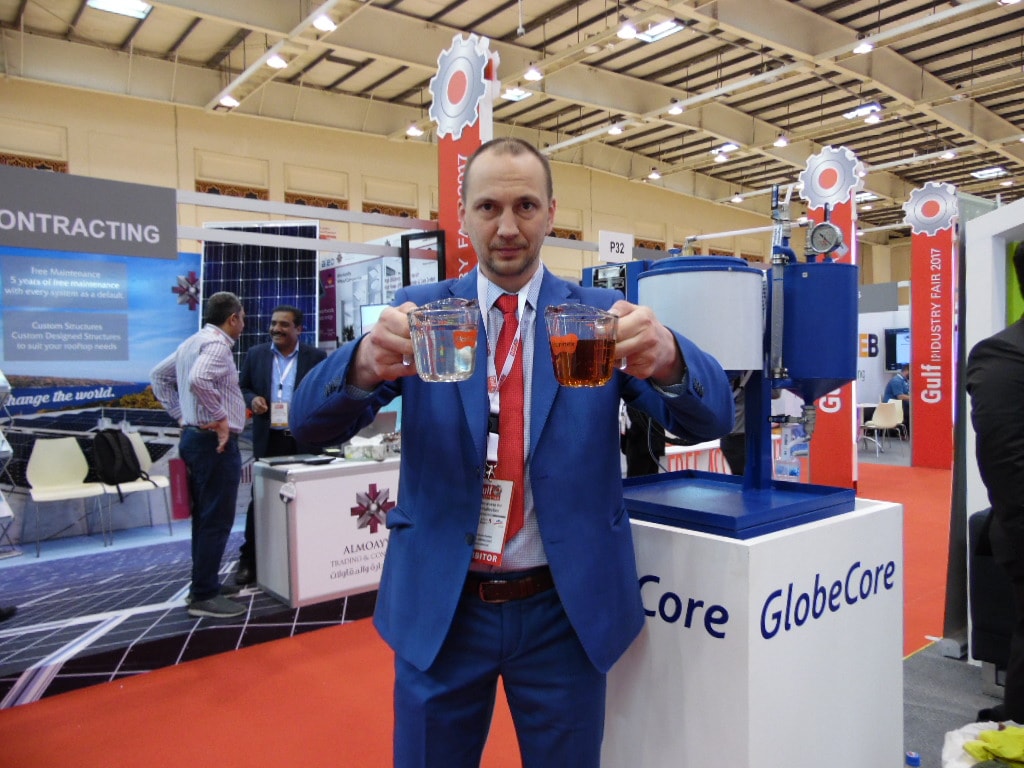 GlobeCore presented its equipment at Gulf Industry Fair 2017
February 7-9, 2017, GlobeCore, together with RAY International Group, took part in Gulf Industry Fair 2017 (Manama, Bahrain) that covered different industrial sectors This event was first held in 2008. Since then it has become a leading industrial trade show in the Persian Gulf. Annually, this event is visited by the leading manufacturers of machineRead More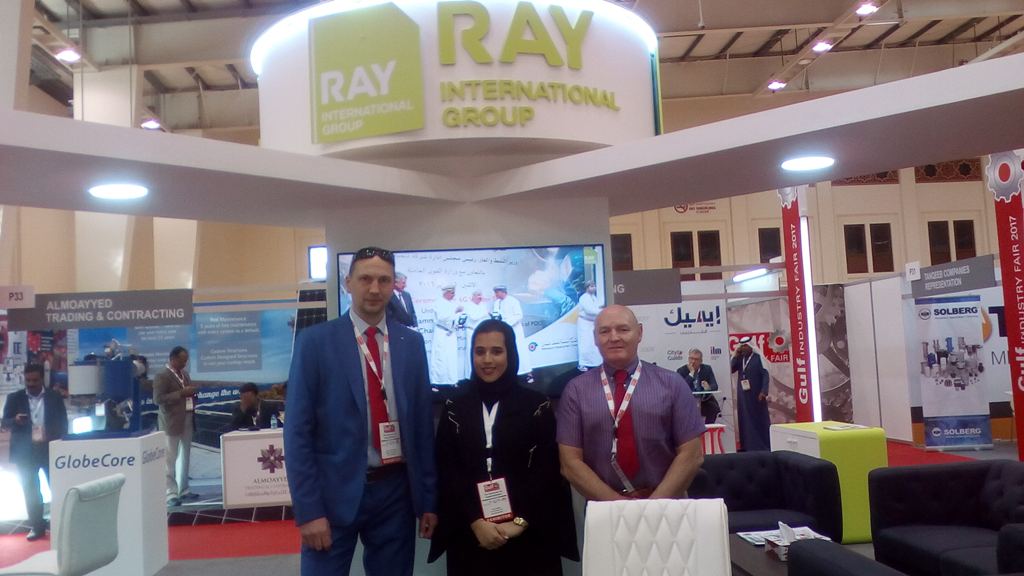 GlobeCore presented its equipment at Gulf Industry Fair in Bahrain
February 7-9, 2017 Bahrain International Exhibition Centre hosted a Gulf Industry Fair 2017. The fair was held in Manama (the capital of Kingdom of Bahrain) and brought together the leading manufacturers of equipment for energy industry, environmental protection, metallurgy, etc. The exhibition was first held in 2008. Since then it was visited by more thanRead More
Oil Degassing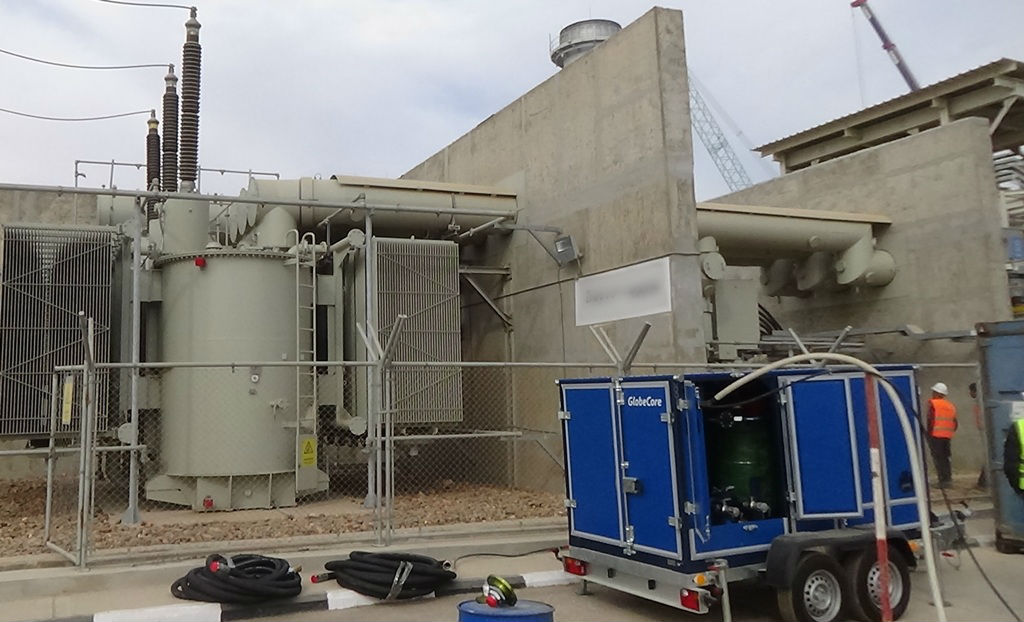 The CMM-10-10 unit commissioned in Asyut (Egypt)
January 11 – 13, 2017, GlobeCore technical team visited Asyut (Egypt). They carried out the start-up and commissioning of the CMM-10-10 plant, which would service the power transformers at local substation. This equipment cleans insulating oils from mechanical impurities, water and gases, and also treats the power transformers with high vacuum. The unit operates inRead More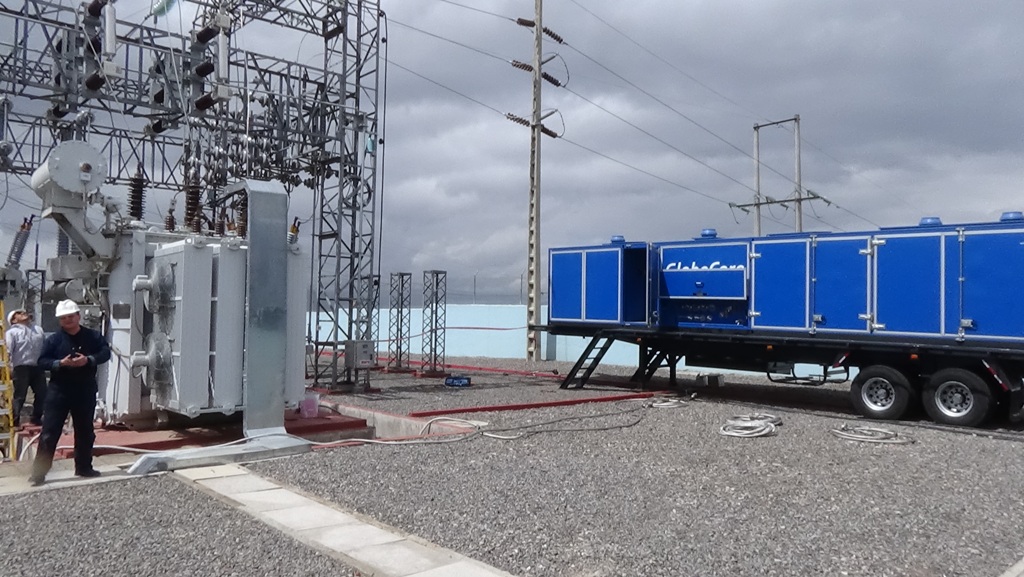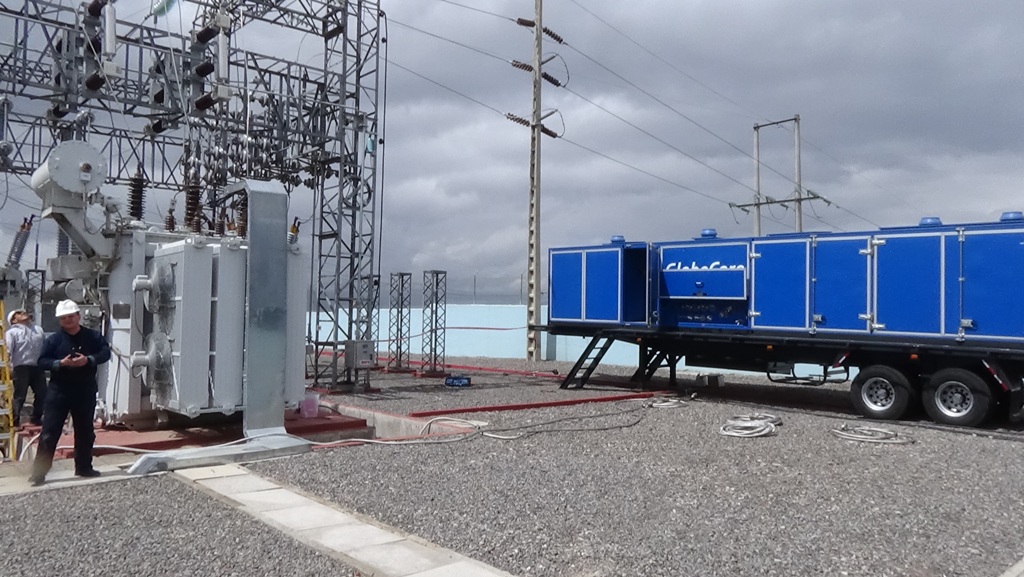 CMM-12R
The primary focus of  GlobeCore is the development and production of transformer oil regeneration equipment. Among the methods of regeneration the most widely used is adsorption treatment. It is particularly effective for processing the oils containing dissolved products of aging. The adsorbent becomes gradually saturated and requires recovery of its properties. Generally, the reactivation processRead More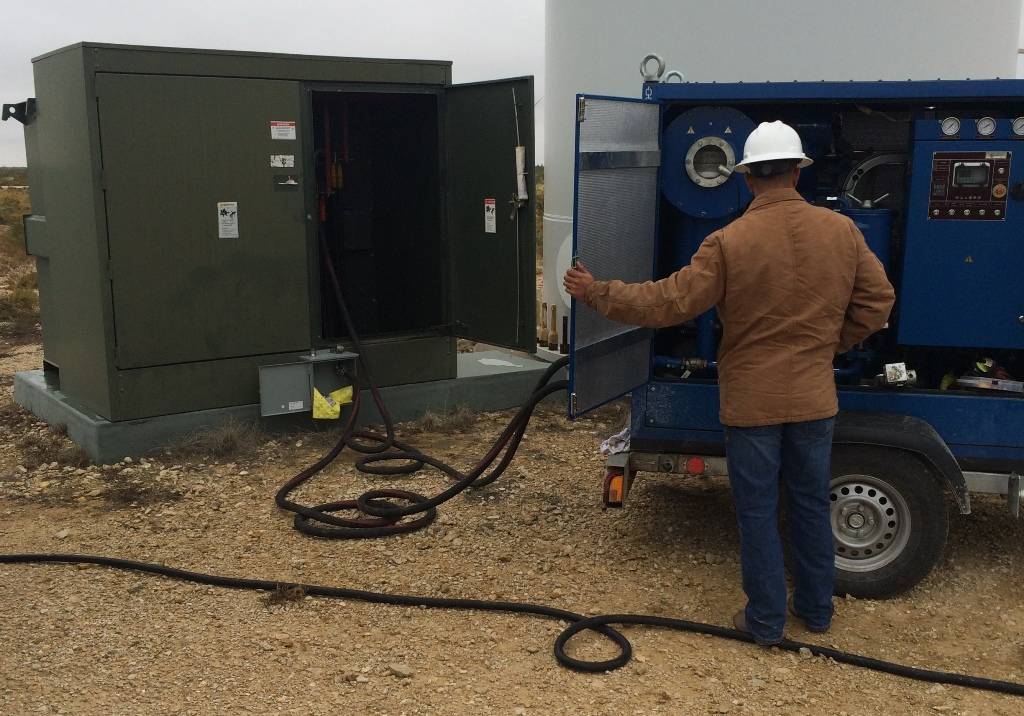 The USA: GlobeCore Equipment for Servicing Wind Farm Transformers
GlobeCore's standard range of services includes not only sales of equipment, but also rentals. It was the latter option that was chosen by one of American electric power companies to service the transformers of wind farms. Two CMM-4/7 units were contracted and went to the Virginia. This product is designed for: transformer oil degassing; transformerRead More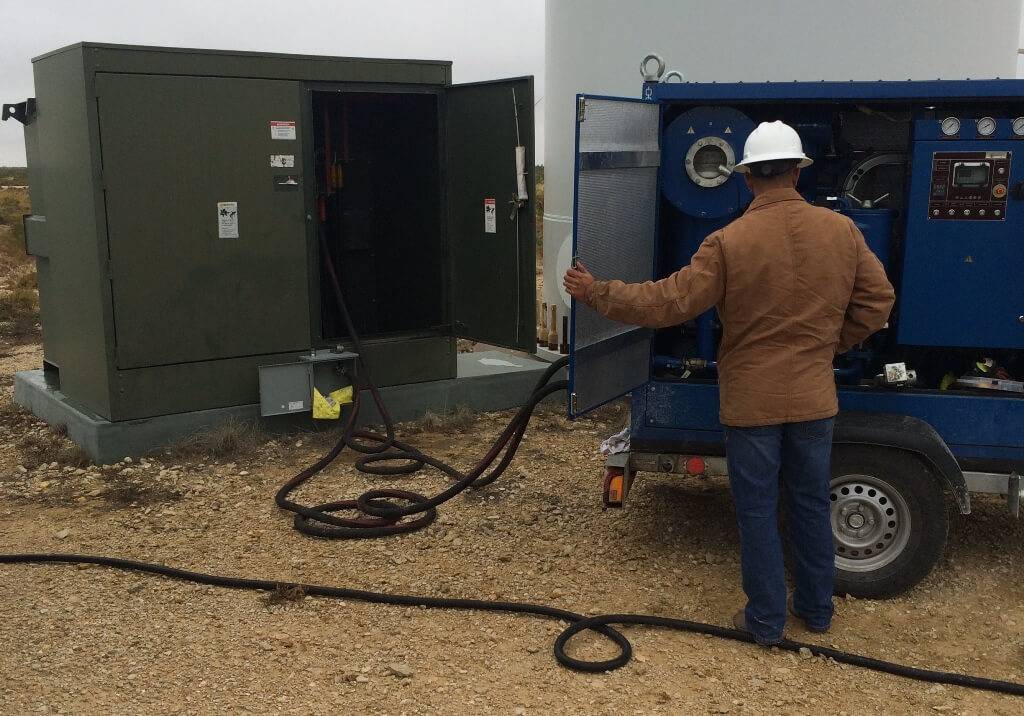 GlobeCore Cooperation With the US Power Industry
GlobeCore strives to participate in all possible projects to replace traditional energy sources with alternatives. Some of the services GlobeCore offers our clients is the sales of equipment to process electrical insulation oil and servicing power transformers, as well as rentals of this equipment. It was the latter option that was chosen by one ofRead More
Fuller's Earth Transformer Oil Regeneration System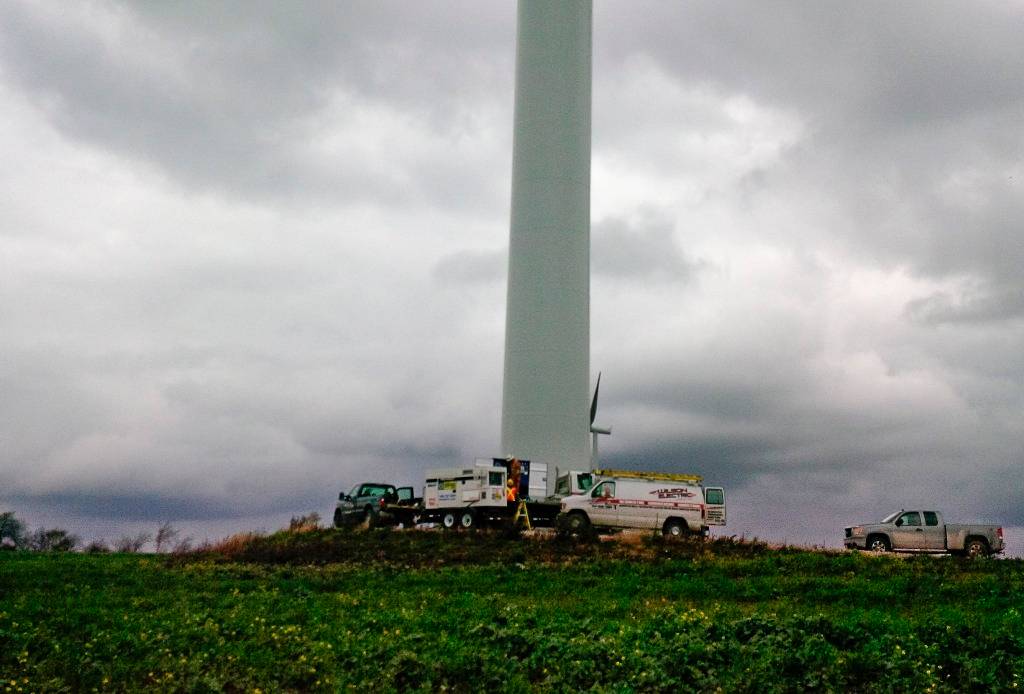 Canada. The CMM-4/7 unit successfully services transformers of wind turbines
GlobeCore is a member of the American Wind Energy Association (AWEA), and always tries to find solutions to the urgent problems in the industry. Among the tasks are: increasing reliability and extending service life of wind turbine transformers. These transformers convert the voltage of turbine generators for power lines. They are positioned within the towerRead More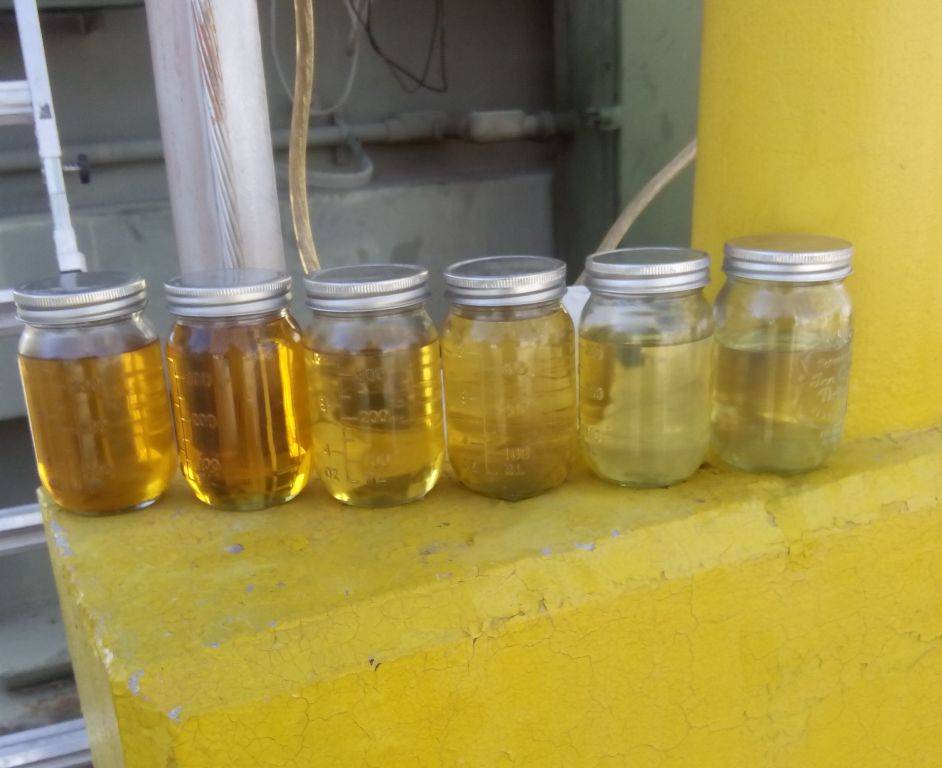 Organize your own businesses with the purchase of waste oil
These days the Internet has adverts to "Buy waste oil." These ads can cause some confusion and raise a number of questions. For example, why collect waste oil, which seemingly cannot be used as intended? Let's try to understand. In most cases, these ads are from people or companies involved in regeneration of waste oil.Read More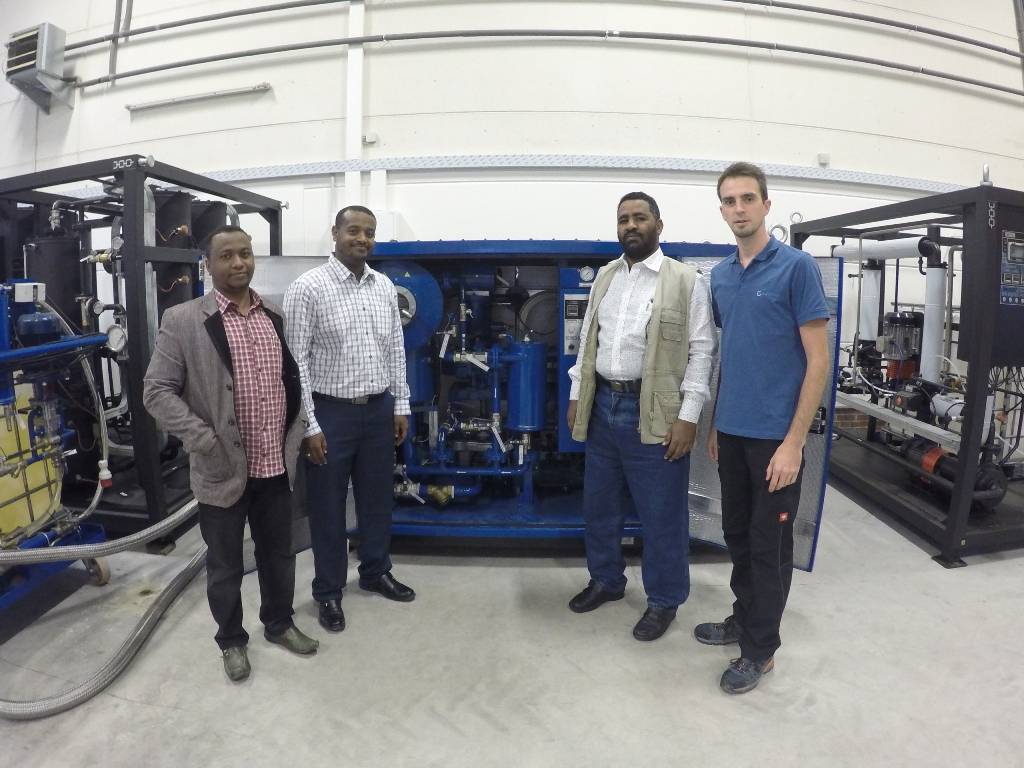 Oldenburg. A Presentation for Ethiopian Guests
On 14 November 2016 GlobeCore held a presentation for visitors from Ethiopia. The presentation focused on equipment for purification of mineral oil and servicing of power transformers, along with a demonstration of oil purification equipment at GlobeCore International Training Center. The guests from Ethiopia were most interested by the regeneration technologies implemented in CMM-R andRead More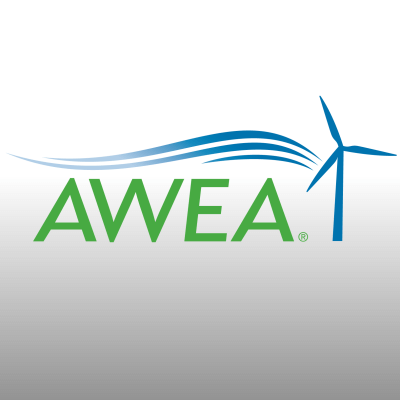 GlobeCore gains membership in the American Wind Energy Association (AWEA)
Our company always strives to keep abreast of latest trends in the power generation sector. This approach allows us to follow the newest technologies to improve our equipment and solve practical problems. To be more involved with the wind power industry, GlobeCore joined the American Wind Energy Association (AWEA). This decision stems from the workRead More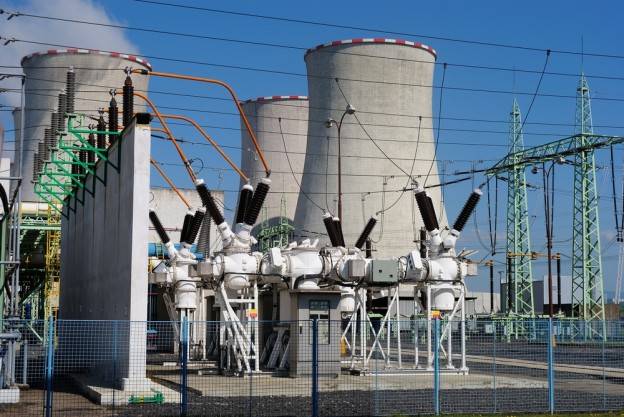 Transformer Oil Application
Transformers are an integral part of power distribution systems.  Their main task is to convert voltage.  In most of these devices the heat is removed from hot parts to cooling devices with the help of transformer oil which is also used for insulation of live parts.  Only some transformers use synthetic non-flammable liquid. Transformer oilRead More
Regeneration of Used Motor Oil
Waste oil is the major part of all oil refinery wastes collected and accumulated by transport and industrial enterprises.  Depending on the type of application, all waste oils are conventionally divided into groups: UMO – used motor oils.  These include diesel, aviation, automotive, and motor oils used in hydraulic systems and transmissions; UIO – usedRead More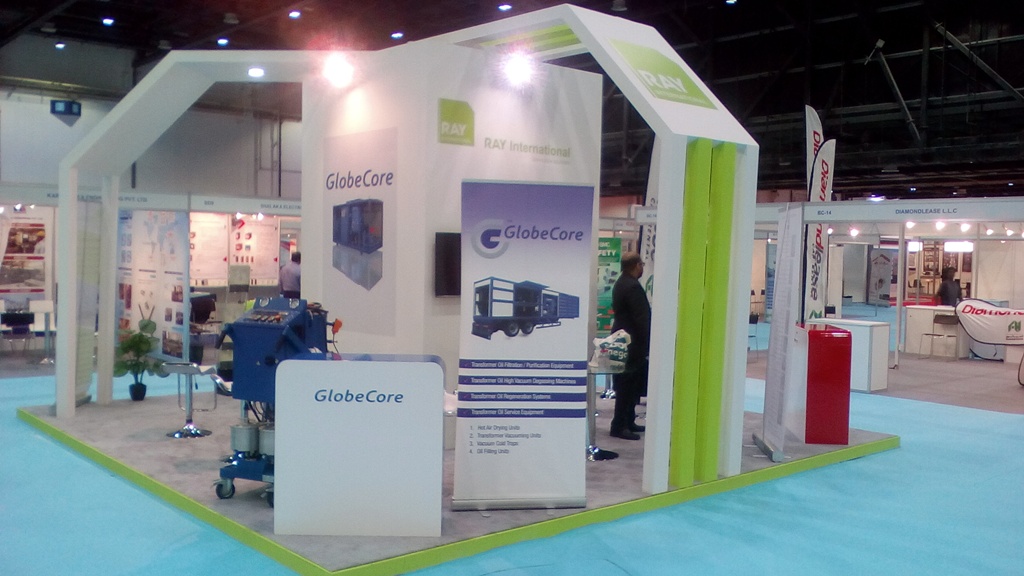 GlobeCore at the 18th WETEX 2016 international exhibition
October 4-6, the International Exhibition Centre in Dubai (UAE) hosted the 18th WETEX 2016 exhibition. WETEX is an annual exhibition that first started in 1999 and which brings together the leading global experts in the fields of water, energy, technology and environment, as well as major investors. This year more than 1500 participants (700 companies)Read More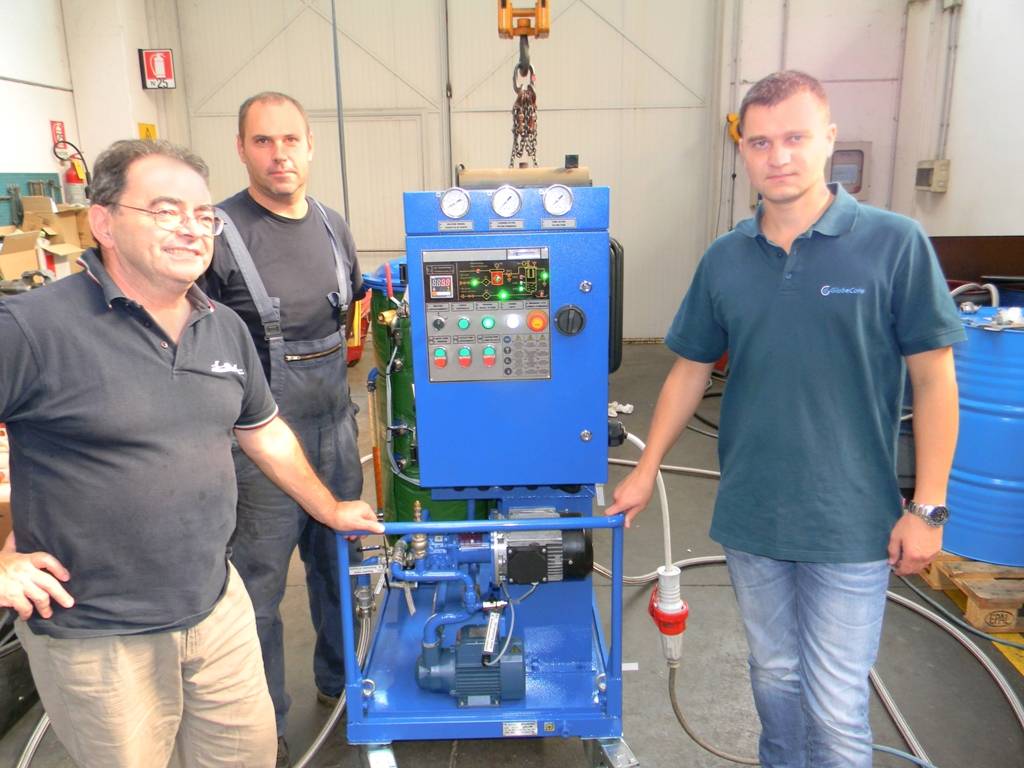 CMM-0.6 Startup in Italy
October 5, 2016 GlobeCore engineers commissioned a CMM-0,6 unit in Carpenedolo (Brescia, Italy) Transformer oil purification plant CMM-0.6 is designed for removal of contaminants, water and gases from  insulating oils with viscosity below 70 mm / cm2 (cSt) at 50 °C. The plant is perfect for facilities engaged in installation, repair and operation of oil-filledRead More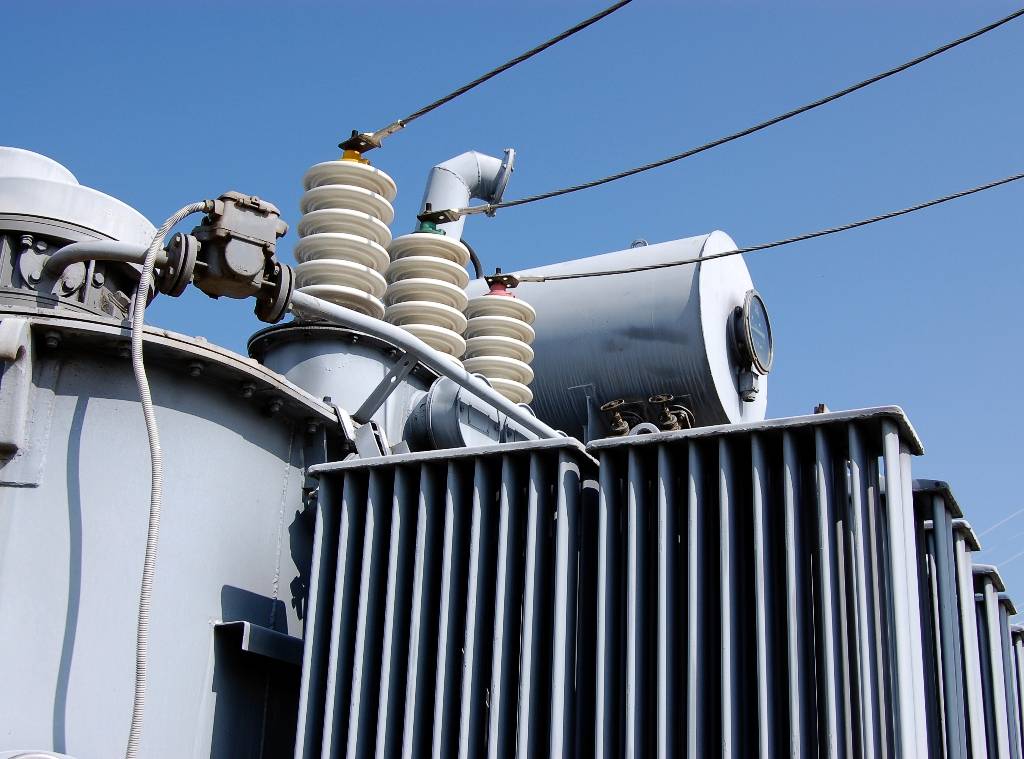 Transformer oil application
Transformer oil is a substance produced by refining of crude oil and is intended for power and measurement transformers, reactors and oil switches. The use of transformer oil in these systems is due to its good insulation and heat dissipation properties, as well as the ability to protect solid insulation from moisture. Among the electrophysicalRead More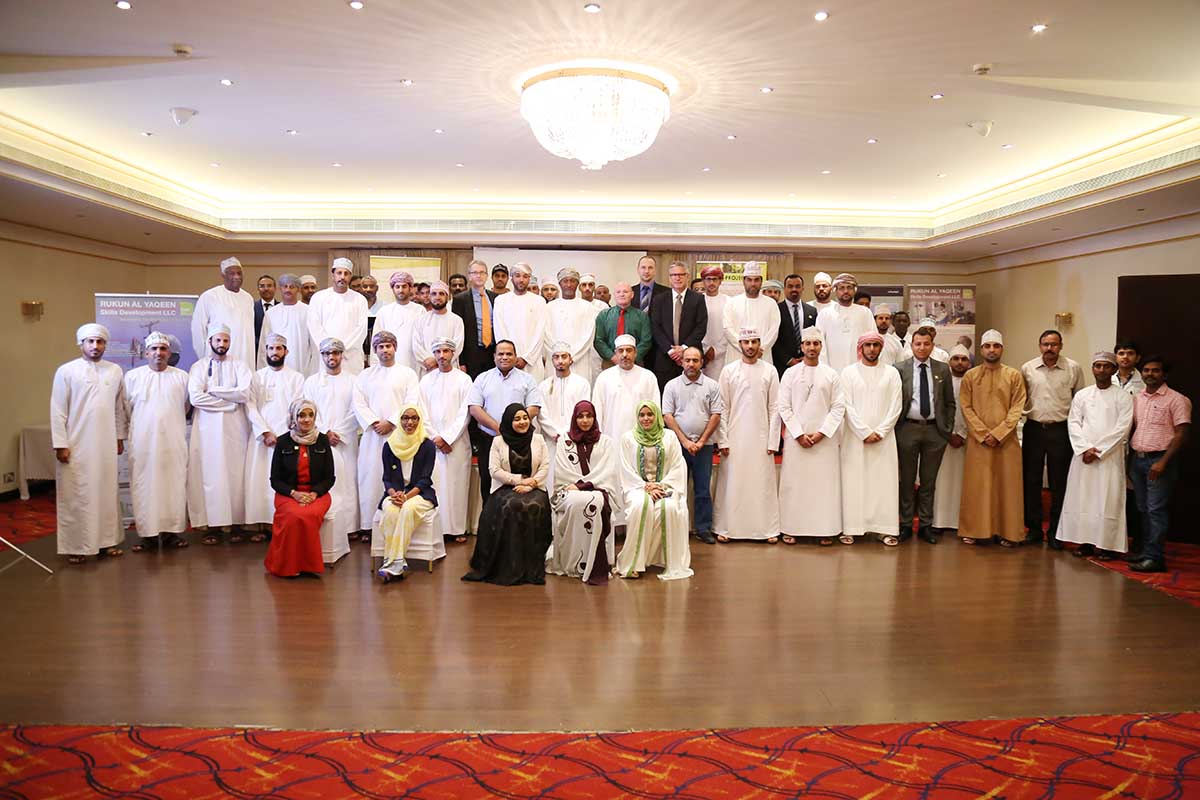 Presentation of Equipment in Oman
October 3, 2016: the city of Muscat in Oman hosted a seminar dedicated to the  problems of oil, gas and electricity industries. The seminar was organized by RAY International Group and gathered around 50 participants from Oman, Norway and Germany. As part of the event, GlobeCore presented equipment for purification and regeneration of insulation oils,Read More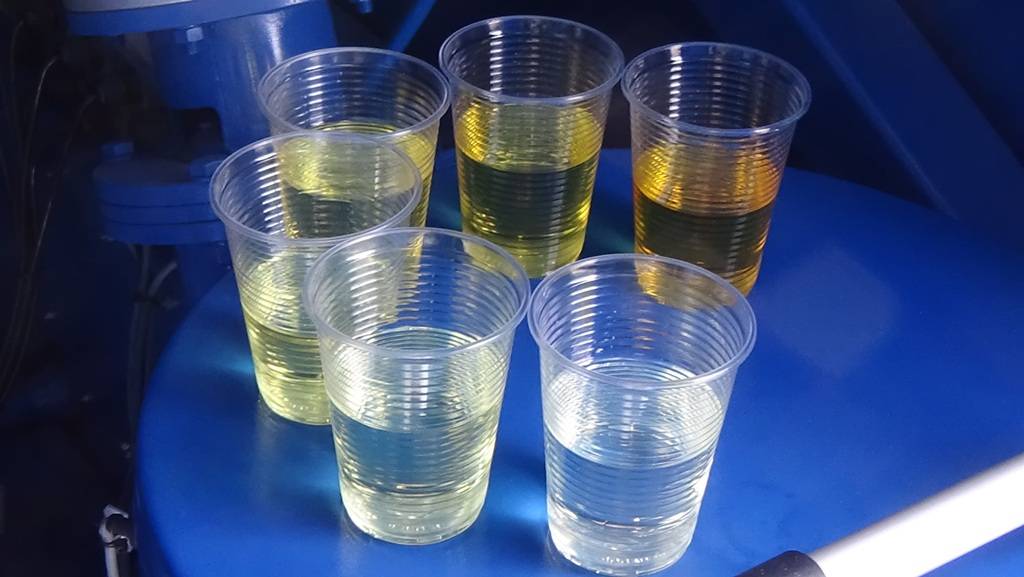 The oil border – transformer oil testing
Transformers are one of the main components of the complex equipment of many energy (power plants, substations, converter devices) or industrial enterprises. This equipment, depending on type and capabilities, can be operated in a wide range of conditions with varying load. Since transformers are an efficient energy transformation mechanism, it is important to maintain themRead More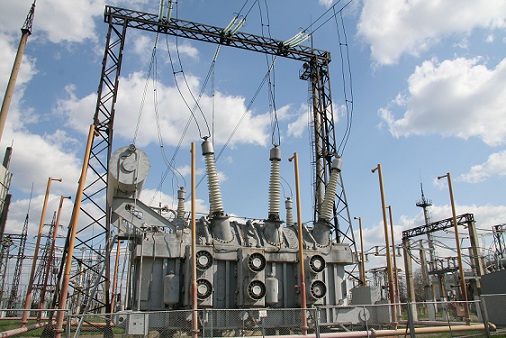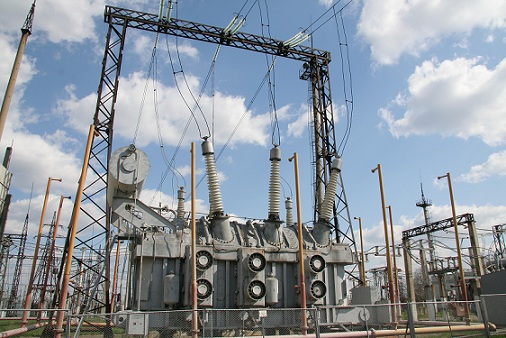 Operation and maintenance of transformers
Operation of power transformers involves such processes as external inspection, measuring oil temperature and load, phasing, oil testing, corrective and preventive maintenance, overhauls etc. Inspection is performed once every six months. It includes checking the level of oil, checking for leaks and inspecting insulators. Each transformer should be equipped with a thermometer measuring the temperatureRead More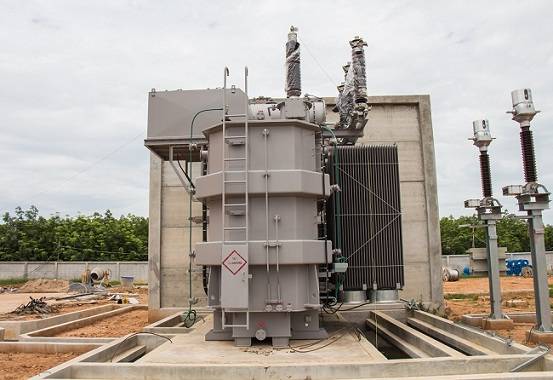 Specific weight of transformer oil
Specific weight of transformer oil is the ratio of its weight at 20ºC to the weight of the same volume of water at 4ºC. Usually this parameters is not regulated and is within 0.856 to 0.886. If the oil is heated, its specific weight decreases, and vise versa when the oil is cold. When theRead More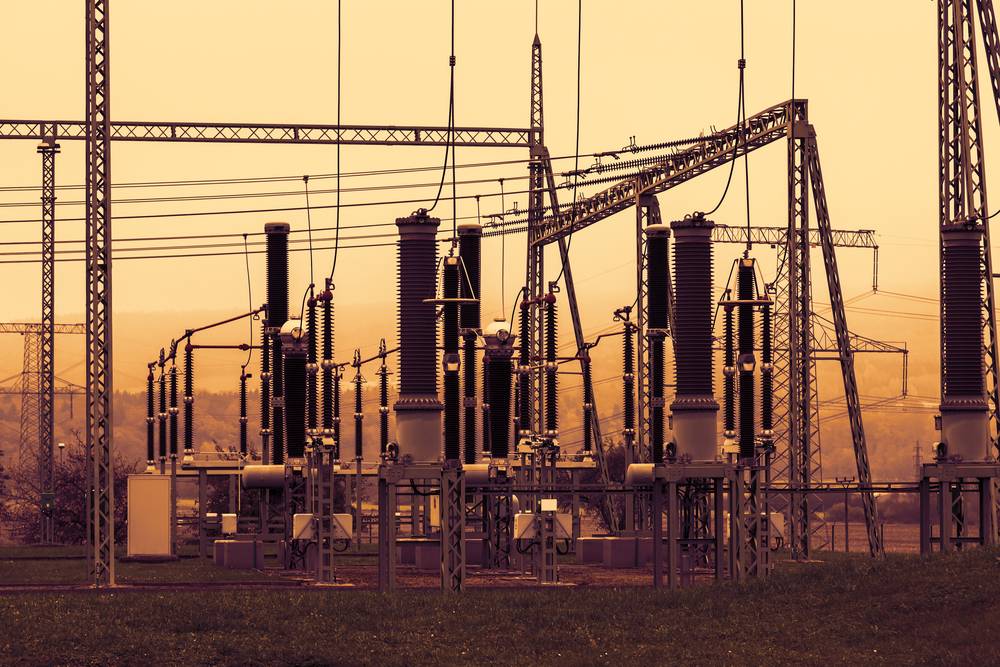 Transformer oil properties
Transformer oil serves as a heat dissipater for heating parts of the transformer and as insulator of energized components. To function efficiently, the dielectric fluid must have certain operational characteristics. Color. For quantitative evaluation of transformer oil color it is viewed in through light, then compared to digital standards. The oil can be cloudy, containingRead More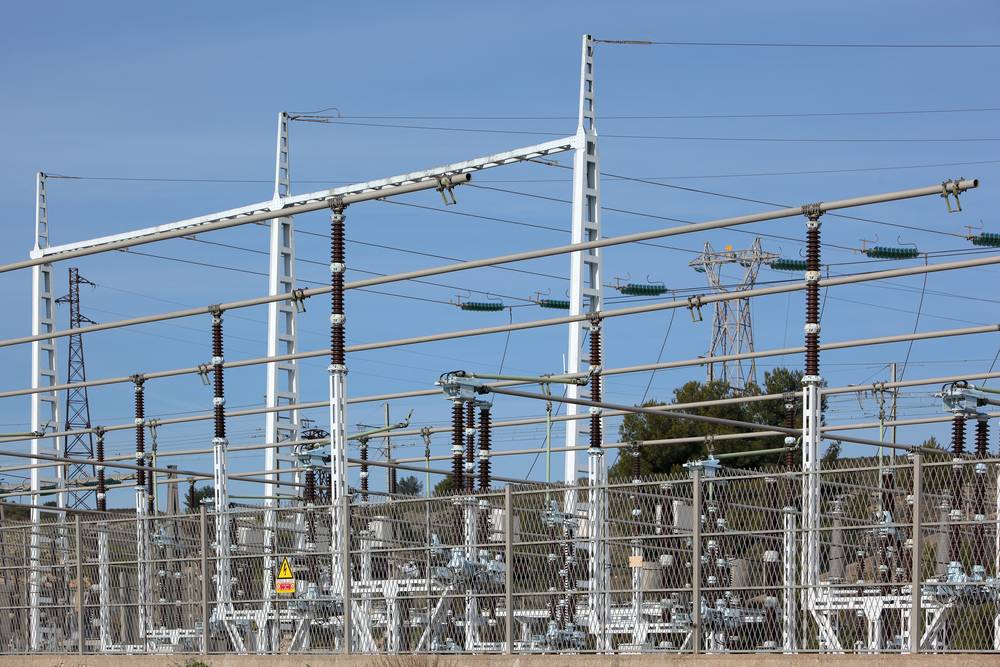 Transformer oil viscosity
Viscosity is a parameter which allows to access performance of many materials. In case of transformer oil, viscosity is connected to its cooling ability. According to the accepted classification, there are dynamic, kinetic and relative viscosity. Dynamic viscosity is measured in Pascal=seconds and is determined based on Stokes law or Poiseuille law. Kinetic viscosity isRead More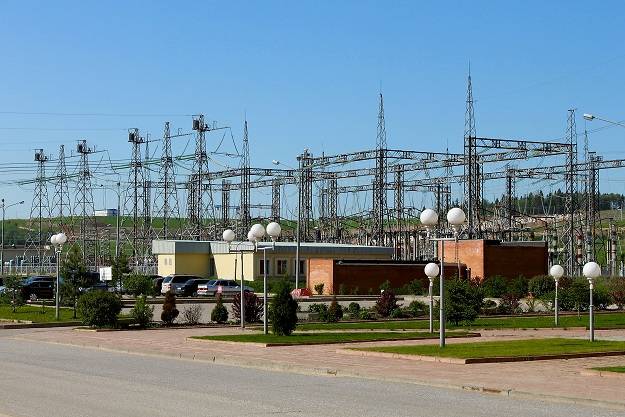 Filling transformer with oil
Filling of oil into power transformers is an important operation; the reliability of electrical equipment largely depends on it. This filling is usually performed using oil processing units. Oil filling depends on the transformer voltage class. If the voltage is below 11 kV, oil can be filled without vacuum, with the temperature of the dielectricRead More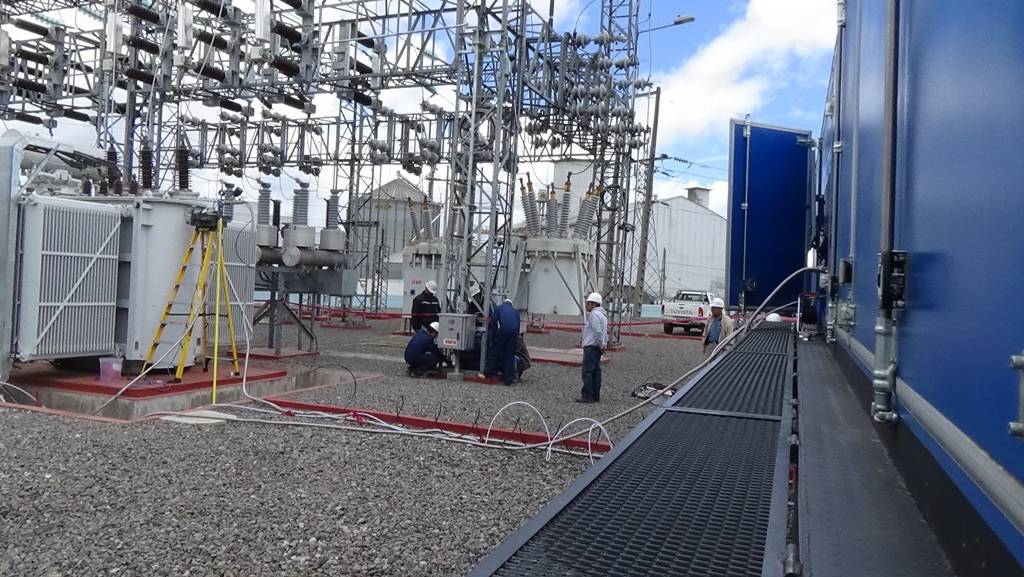 In Ecuador, the New CMM-12R Plant Started up Successfully
August 25: representatives of GlobeCore arrived to Quito (Ecuador) to start the CMM-12R plant and train customer staff. Before a full start up, a test run of equipment was performed, which showed the following results of transformer oil regeneration: dielectric loss tangent: 0.7% at 90 ° C (initial value: 11%); breakdown voltage: 80 kV. NoteRead More
Preparation and Purification of Heating Oil
Today, heating oil is an easily available and a relatively cheap source of heat.  Sometimes in books and articles on relevant topics one comes across the term "pyrolysis oil", which is derived from the name of the process in which it is possible to obtain this heating fuel.  Now heating oil has a tendency toRead More
Oil Pump Functions And Configuration
Oil pumps are used where it is necessary to keep constant circulation of oil: lubricating and pumping systems etc.  Hence the purpose of these devices is circulation and pressure injection. Depending on the operating principle there are two types of oil pumps: gear and rotor. Gear pumps can have external gearing or internal gearing. TheRead More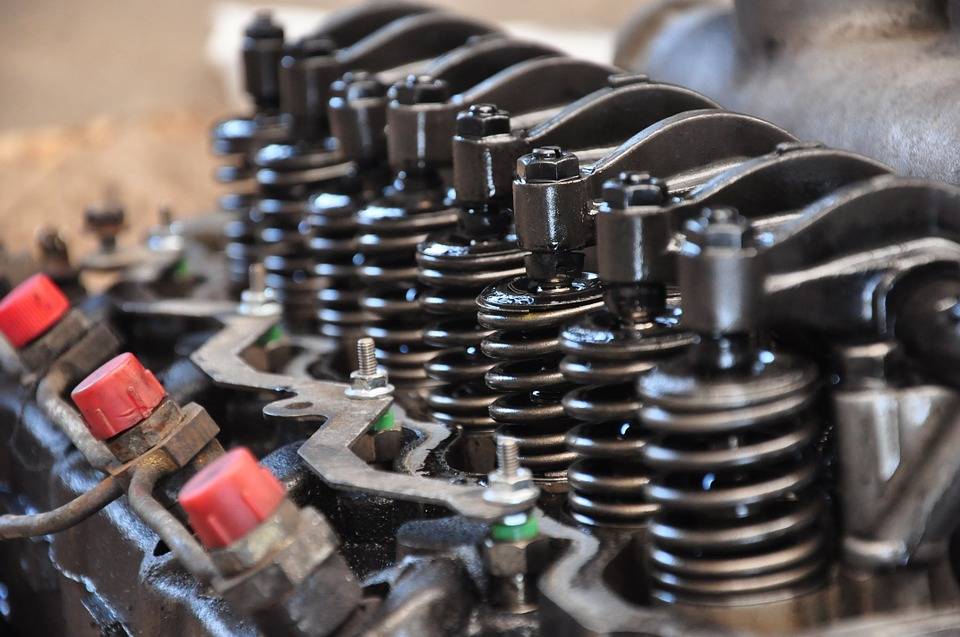 Production of Motor Oil
The so-called "conventional technologies" can be used for the production of base oils. These technologies include selective treatment processes, solvent dewaxing and purification and oil filtering with adsorbents.  The use of such technologies enables the production of base oils having sufficient quality to produce adequate motor oil. Chemical composition of crude oil allows to distinguishRead More
Reinforced Concrete Tanks for Petroleum Products Storage
Reinforced concrete tanks are quite common for petroleum products storage.  The following benefits when comparing them with metal tanks are: Durability.  The reinforced concrete tanks serve 40 to 60 years. Metal expenditure for 1 gallon  reduces  twofold. Capability to store sulfur crude oils and oil-products. Reduced heat exchange with environment and reduced heat loss duringRead More
Anti-Corrosion Tank Protection
Corrosion is a negative process, which is basically a destruction of metal surfaces at the influence of environment. Ground-based metal tanks are subjected to atmospheric (external surfaces), air-vapor (roof inner surfaces and tank top rings) and soil (external surface of the tank bottom) corrosion. Atmospheric corrosion is a result of electrochemical processes. Thin film ofRead More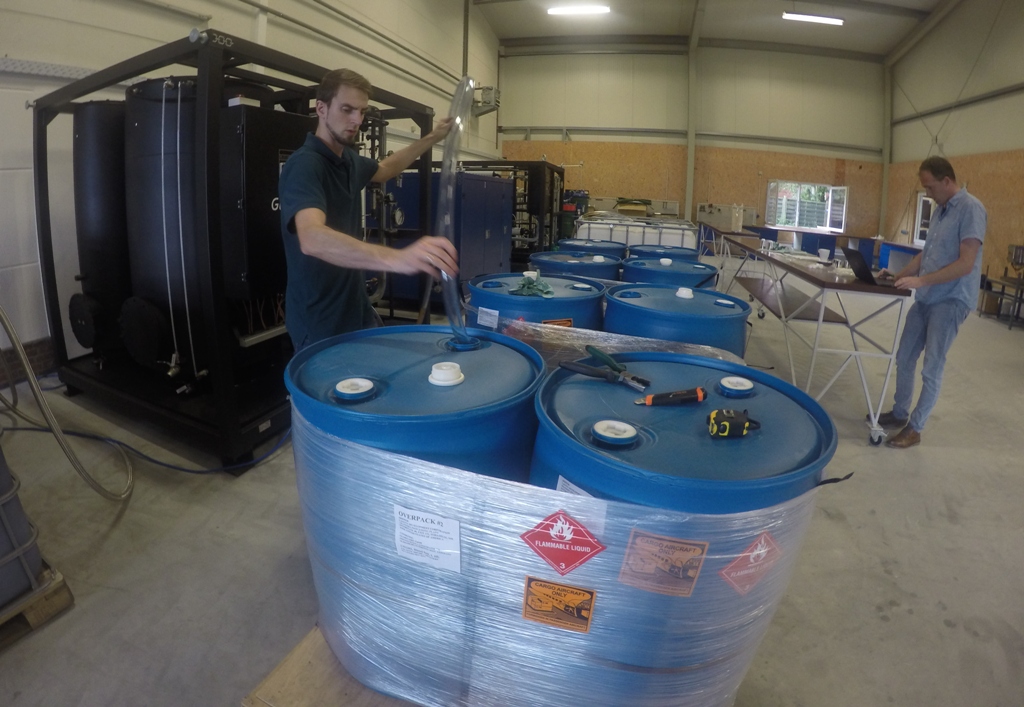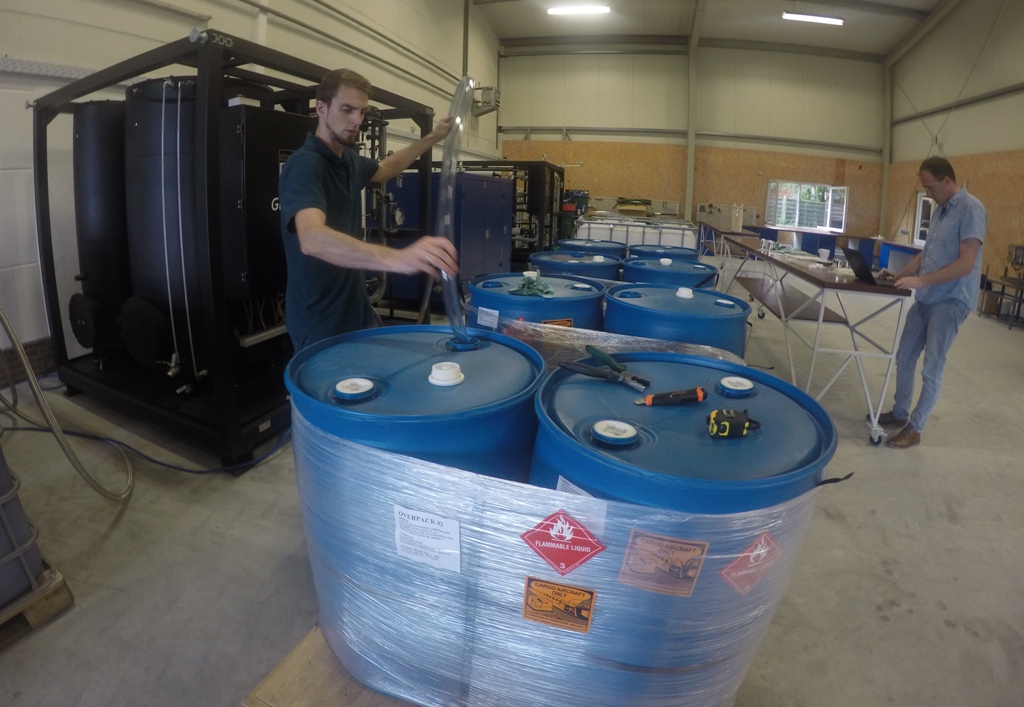 GlobeCore held a two-day training in cleaning diesel fuel in Germany
June 30-July 1: GlobeCore conducted a practical training course in cleaning diesel for a US delegation. The event was held at the GlobeCore International Training Centre, located in Oldenburg (Germany). The interest of the American guests to GlobeCore equipment is not surprising. The company developed the CMM (UVR) plants , which clean and clarify differentRead More
Transformer Oil Processing Plant
Transformer oil in most cases contains solid particles (metal oxides, cellulose fibers, etc.), water and dissolved gases. These impurities need to be removed. In practice special centrifuges with capacity of 10,000 L/h are used to remove emulsified moisture and bulk solids. The processed oil can be used for 35 kV  voltage transformers. Vacuum degassing plantsRead More
Plant for Transformer Oil Regeneration is a New Life of Transformers
The problem of old equipment is constantly faced by the management of power plants. According to studies the number of power transformers, that were used for more than 25 years consists of 40%. Experts agree that most susceptible to damage are internal isolation of transformers and voltage regulators and bearings. Replacement of all old equipmentRead More
Useful Information from Encyclopedia. How classification helps regeneration?
Motor oil is used for lubrication of internal combustion engines. Depending on their purpose motor oils are divided into diesel oil, petrol engine oil and universal motor oils. Recently, there are also new fuel mixtures that improve the work of engines. All modern motor oils have additives in their composition that enhance their properties. TransformerRead More
GlobeCore equipment commissioned at a new Al Kuwait transformer substation
On June 11-12, 2016 GlobeCore engineers have commissioned a CMM-4/7 degassing plant and BV-1000 vacuum unit at one of the new Kuwaiti transformer substations (Al Kuwait). The practice of commissioning modules consisting of several units is not so rare in electric power industry and is perfectly justified. In this case, it helps to resolve severalRead More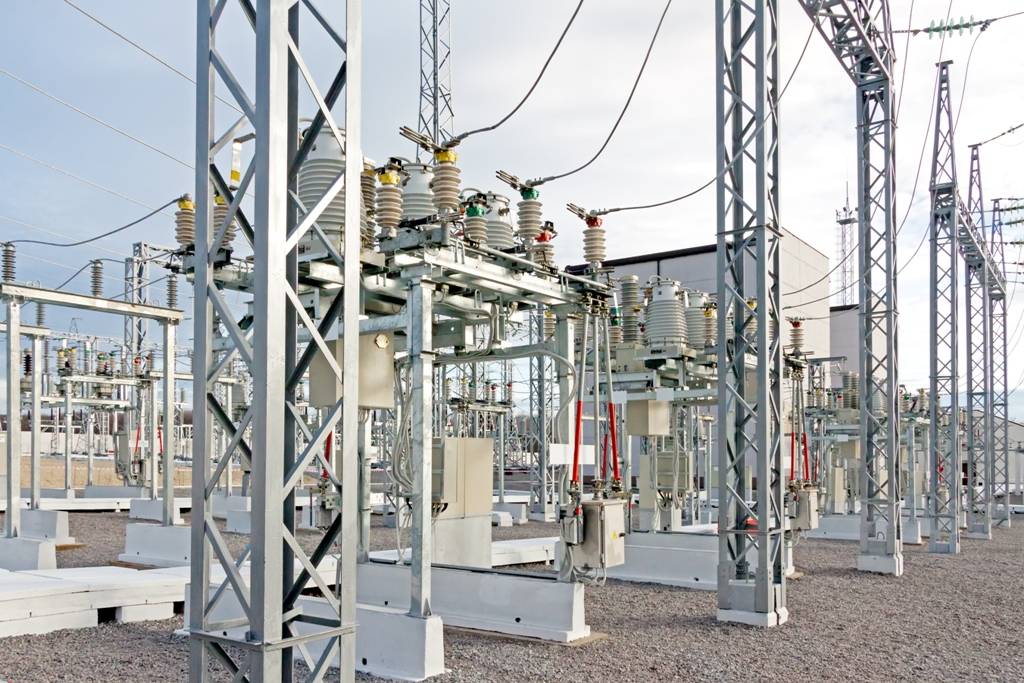 Drying and Cleaning of Transformer Oil
Even the cleanest transformer oil coming from the manufacturer requires drying and degassing, as it is not possible to completely prevent the ingress of water and air.  Also transformer oil can be contaminated with foreign particles during transportation.  There are cases of incomplete removal of pieces of sorbents at the final stage of oil production.Read More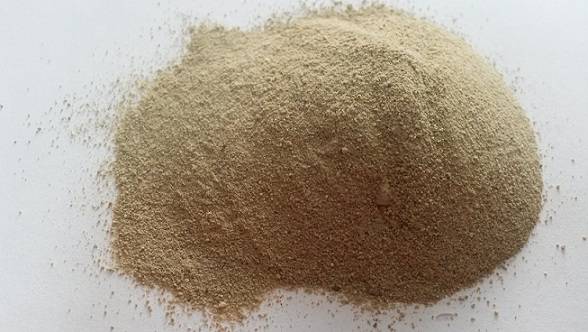 Fuller's Earth (Fuller Earth): Features and Application
Fuller's earth is a natural material of grayish-white, brown, green, blue or olive color, consisting approximately 70% of silica. Its structure also includes: sapphire crystal, magnesium oxide, iron oxide and calcium oxide. Its present name Fuller's earth received a few centuries ago, when masters of wool cleaning ("fullers") began to use bleaching clay to removeRead More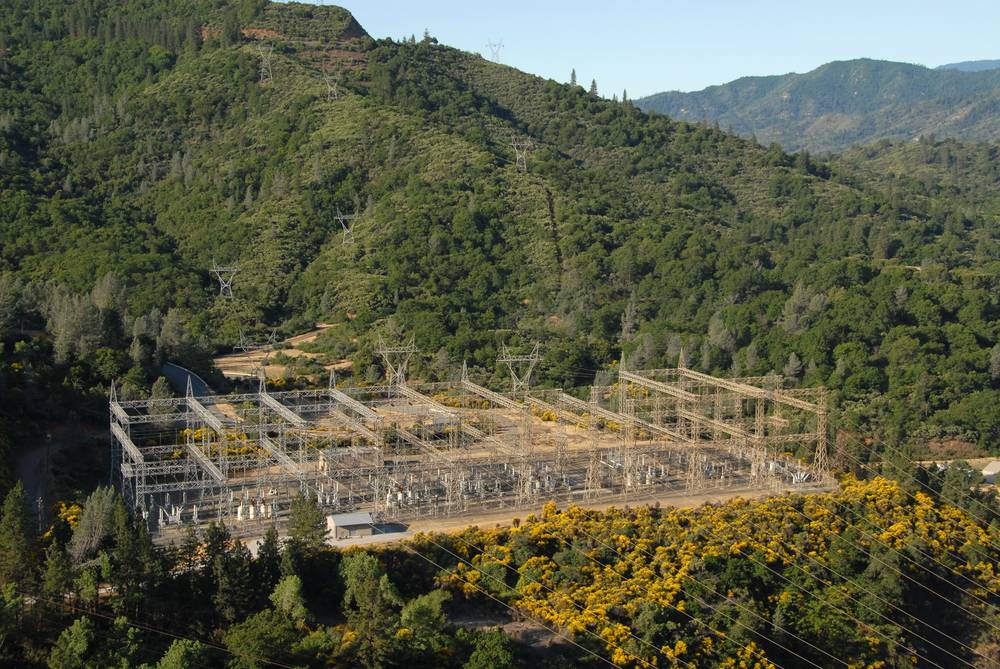 Essence of Transformer Oil Contact Treatment?
The essence of contact treatment consists in  – mixing oil with bleaching earth (clay).  The resulting substance is heated to complete adsorption processes.  Then it is filtered to separate oil from clay. The composition of bleaching clay often includes aluminum hydrated silicate.  Though absorbing properties of earths are determined not only by their chemical compositionRead More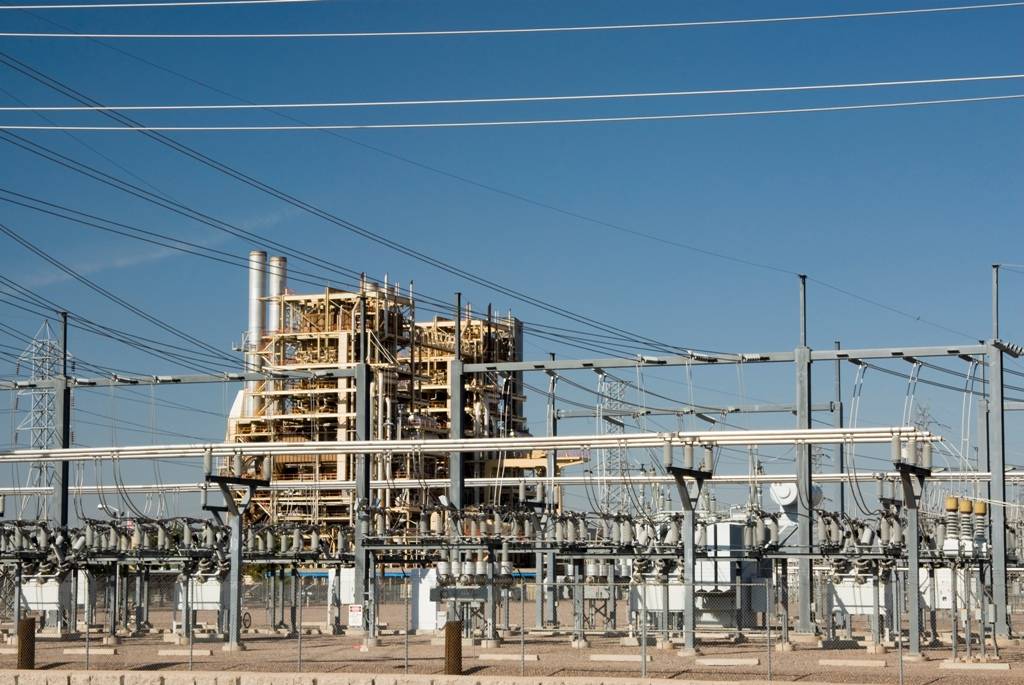 Transformer Oil Treatment to Improve Reliability of Transformers
High cleanliness class of oil used in operation is a basic requirement for modern hydraulic and lubrication systems.  Though manufacturers of oil-products do not always provide a proper level of cleanliness, forcing consumers to carry out additional treatment of oil before it can be used. In energy industry transformer oil is an important element. ItRead More
Working visit to Namibia
June 1-2, this year, delegates from GlobeCore visited Windhoek (Namibia), and held several meetings with representatives of the Namibian electricity industry. During these meetings the GlobeCore delegates presented the company's equipment for filtration, vacuum degassing and regeneration of mineral oil and equipment designed for atmospheric air drying and drying of solid insulation of transformers. MostRead More
Waste Oil Reclamation Technologies
The article analyses existing approaches to transformer oil reclamation. It considers acid and alkaline cleaning, vacuum distillation, rectification.  It specifies the advantages and disadvantages of each method. In recent decades, mankind has been facing  a threat of ecological catastrophe, This forces to revise  procedures dealing with industrial waste, especially waste oil, an attitude of whichRead More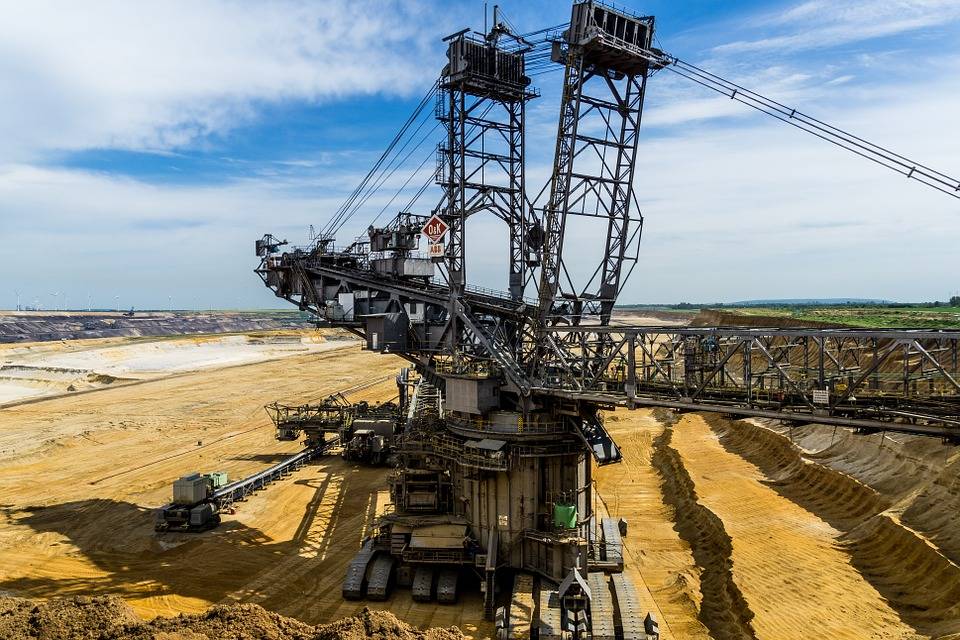 Fluids Filtration Systems in Mining Machines
Mining machinery is very expensive equipment.  Its operation requires specific technical knowledge.  Its effectiveness directly depends on maintenance, service and qualification of personnel.  However the principal role is the quality of filtration of  working fluid, which is subject to contamination due to intensive use. An appropriate level of purity of  working fluid: increase service lifeRead More
Classification of Transformer Oil Purification Filters
All the transformer oil  filters can be divided into surface filters and depth filters. The structure of a surface filter includes a thin-layer filter membrane, where contaminants are retained on the surface of filter elements.  This type of filters use a variety of fabrics, nets, paper, and materials capable of forming gaps. They retain impuritiesRead More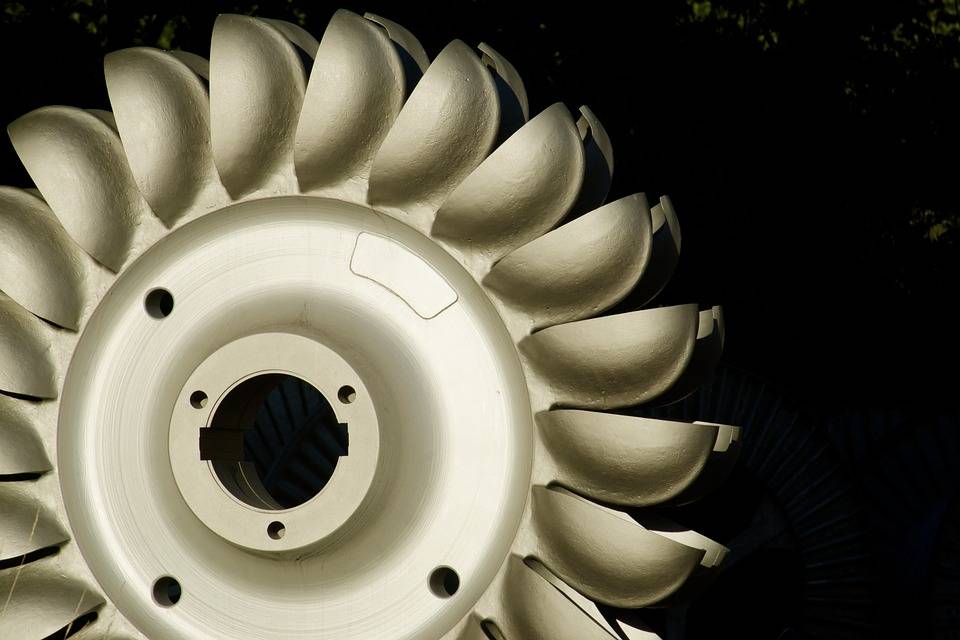 Turbine Oil Filtration
The article considers  types of turbine oil contaminants, as well as negative consequences to which they may lead. Application of GlobeCore oil filtration stations reduces costs of turbine oil operation, reduce oil consumption, increase its performance and avoid unscheduled stops of power plants. Prolonged operation of turbine oil leads to accumulation of various impurities inRead More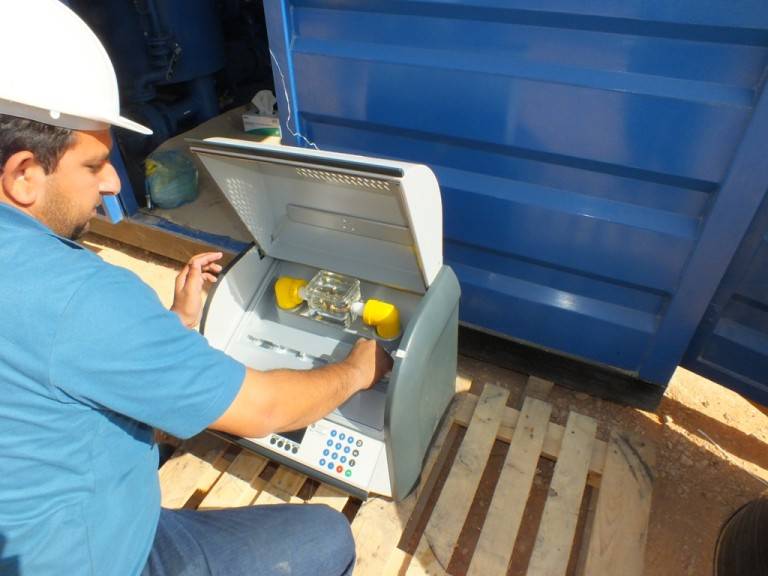 GlobeCore degassing units: the best solution for transformer oil processing
Transformer oil contains up to 10% air (by volume) at atmospheric pressure. This significantly accelerates its oxidation and reduces dielectric strength. Therefore, the oil in large transformers must be degassed. Before putting the oil into the transformer, the residual gas content must be brought to less than 0.1% volume. The CMM-4/7 by GlobeCore is designedRead More
Waste Oil Purification Technologies
The problem of disposing of industrial waste is complex. Used mineral oil is formed as a result of operating of road transport as well as work of various industrial enterprises. Thus the problem of recycling of used mineral oils needs special attention. According to the existing regulation: engine, compressor, vacuum, industrial, gas turbine, instrument, transformerRead More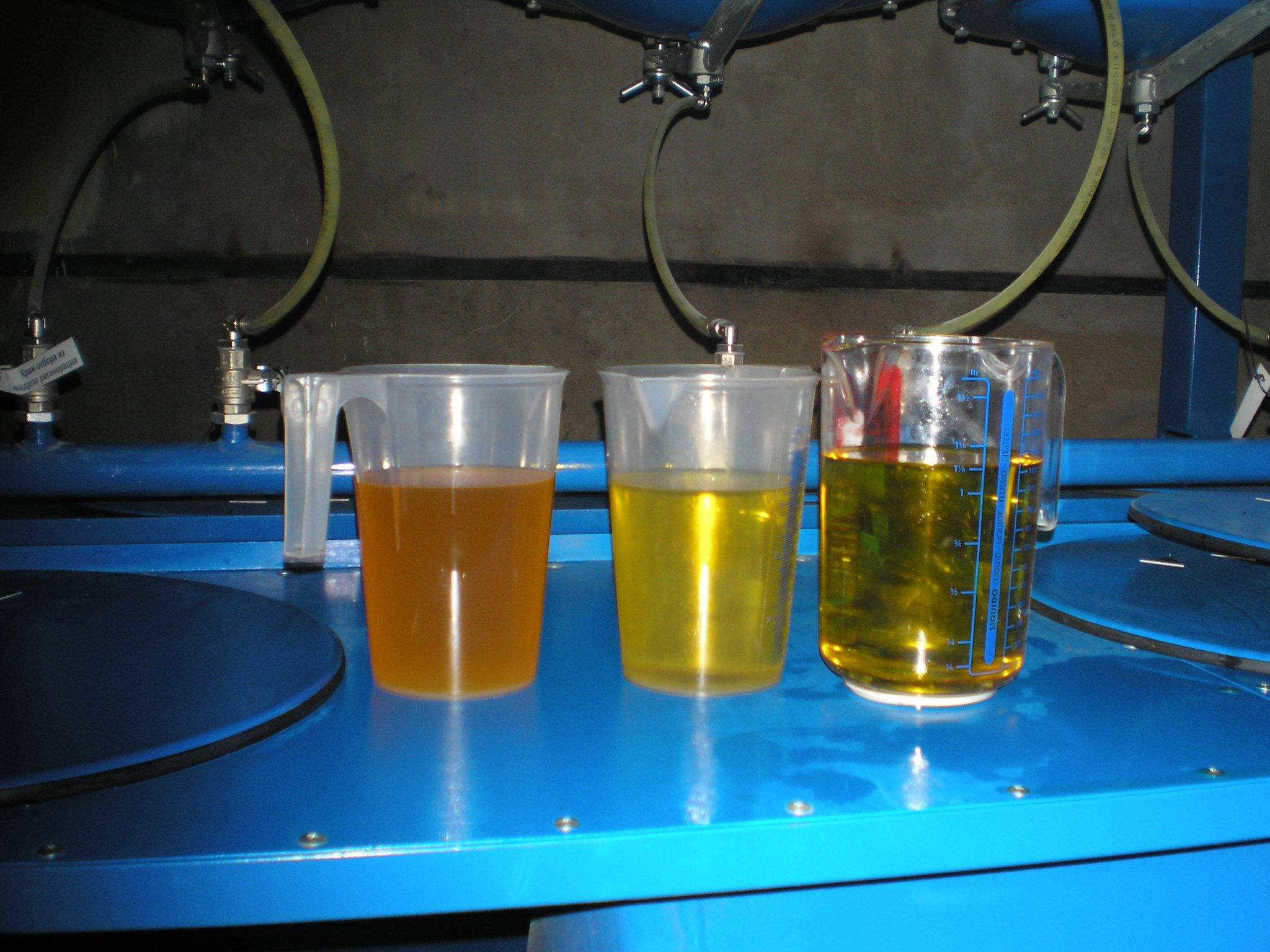 Waste Oil Recycling
Virtually any production is accompanied by large amounts of waste which can be reused after undergoing appropriate treatment.  It is  predicted that in the future, the new raw materials will be recycled from industrial waste. Used lubricant oil (ULO) is liquid waste product.  ULO is any oil derived from crude oil or synthetic oil, contaminatedRead More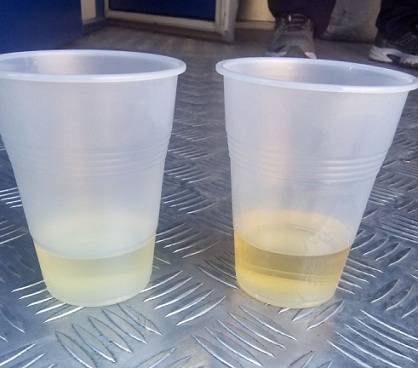 Waste Oil Collecting and Reclaiming
Lubricating oil is practically always exposed to contamination during operation of machinery.  Wear and tear are the first cause of contamination.  Contaminated oil loses its resistance to oxidation,  loses its lubricating properties and increases wear of the rubbing surfaces. Lubricating oil is constantly under  the influence of high temperatures, atmospheric oxygen and deterioration products.  TheRead More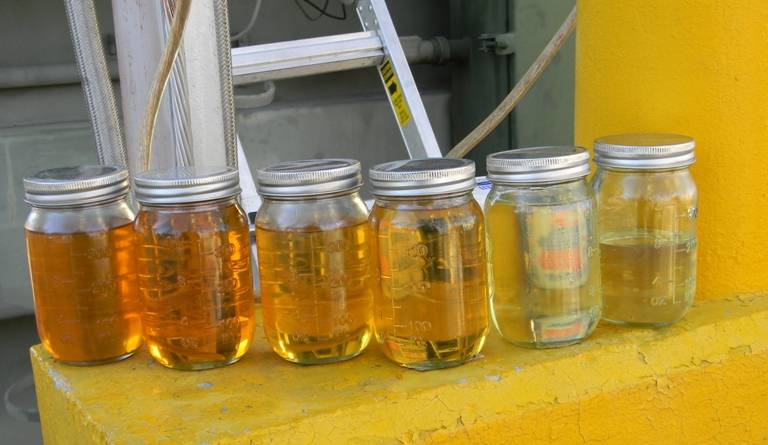 Rational Use of Spent Lube Oils
This article analyzes modern approaches in saving fuel and energy resources. Used oil recycling is the most promising way to preserve valuable raw materials. GlobeCore recycling technologies help reduce consumption of fresh oil by 25-30% and provide significant savings on purchase of  new lubricants. World oil reserves are constantly decreasing. Costs of oil production isRead More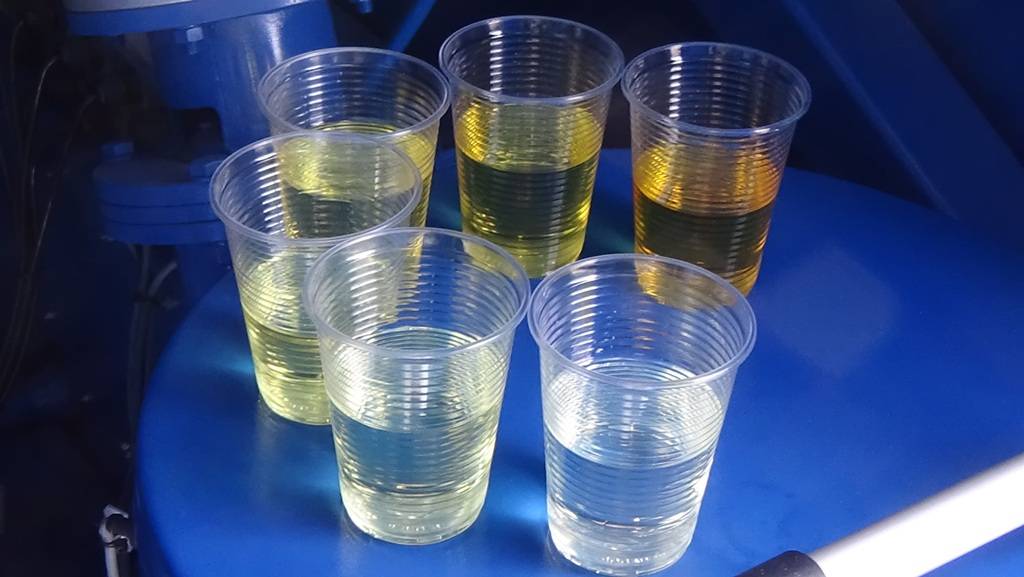 Transformer oil restoration
Transformer oil is used in power transformer an oil filled switches. This oil facilitate insulation of energized parts of the equipment, heat dissipation and arc extinguishing. The dangers of transformer oil contamination Electric power experts agree that the life time of a transformer lasts only as long as the life time of its insulation system.Read More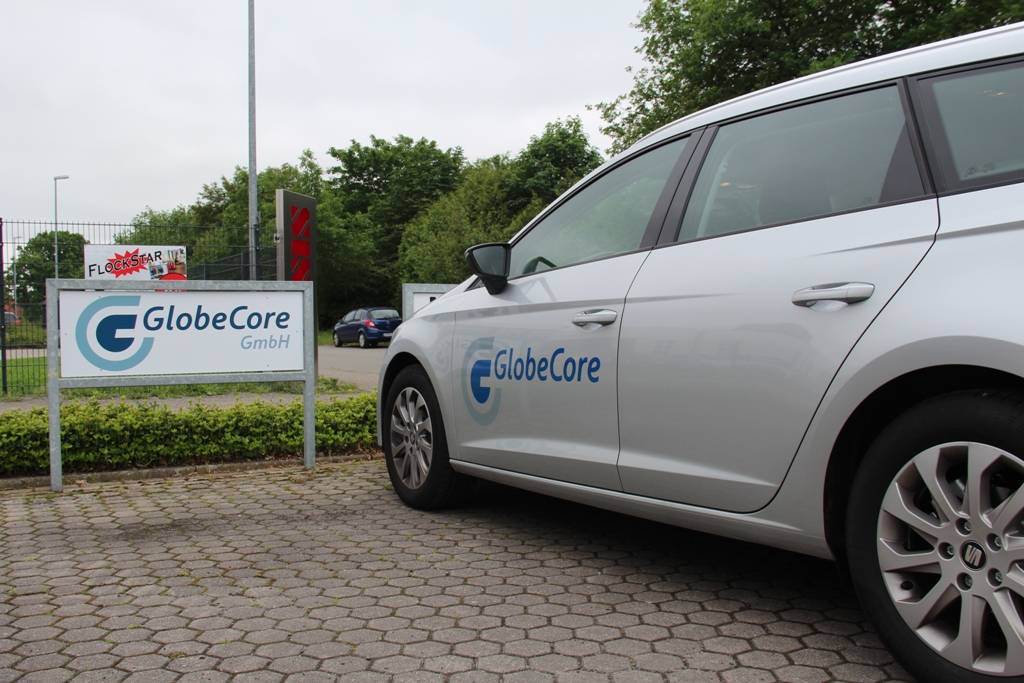 GlobeCore Holds a Seminar on Purification and Regeneration of Mineral Oil in Oldenburg
April 21-22 this year, GlobeCore head office hosted guests from different countries. The office in Oldenburg was visited by specialists from the Czech Republic, Belgium and the UK to take part in a seminar on purification and regeneration of mineral oil. It should be noted that such events are organized by our company on aRead More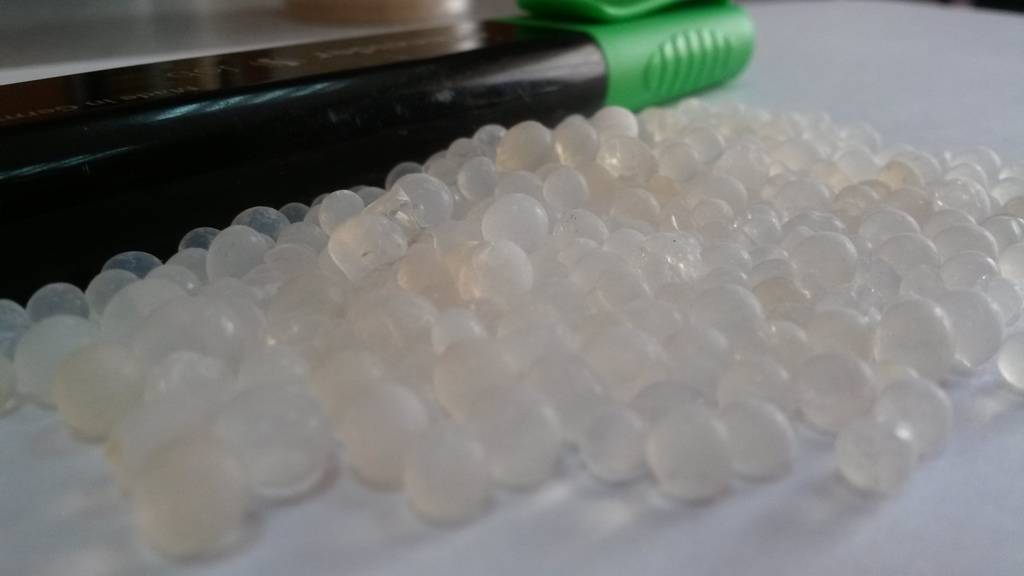 Silica Gel for Air Drying
Only porous materials,  having a large specific surface, can be adsorbents. To dry air – silica is most commonly used. Silica gel is a result of dehydration of sodium silicate. The specific surface area of this adsorbent is 400-770 m2 / g and granule size – 0,2-7 mm. At the end of its effective operationRead More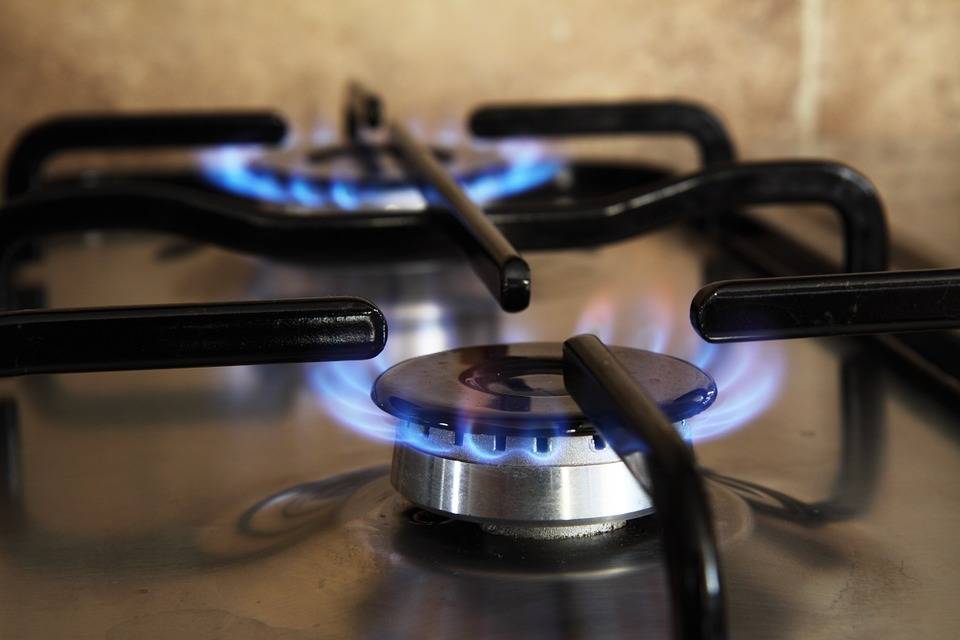 Cleaning and Drying of Natural Gas
The presence of impurities and moisture in natural gas is highly undesirable because it can adversely affect the transportation as well as  complicates its operation as fuel and raw material. Also, this process removes pollutants of the environment.  They are carbon dioxide, hydrogen sulfide and sulfur dioxide. Natural gas should be purified to the contentRead More