Oil purification system CMM-4T (with Raschig rings, capacity 4000 LPH)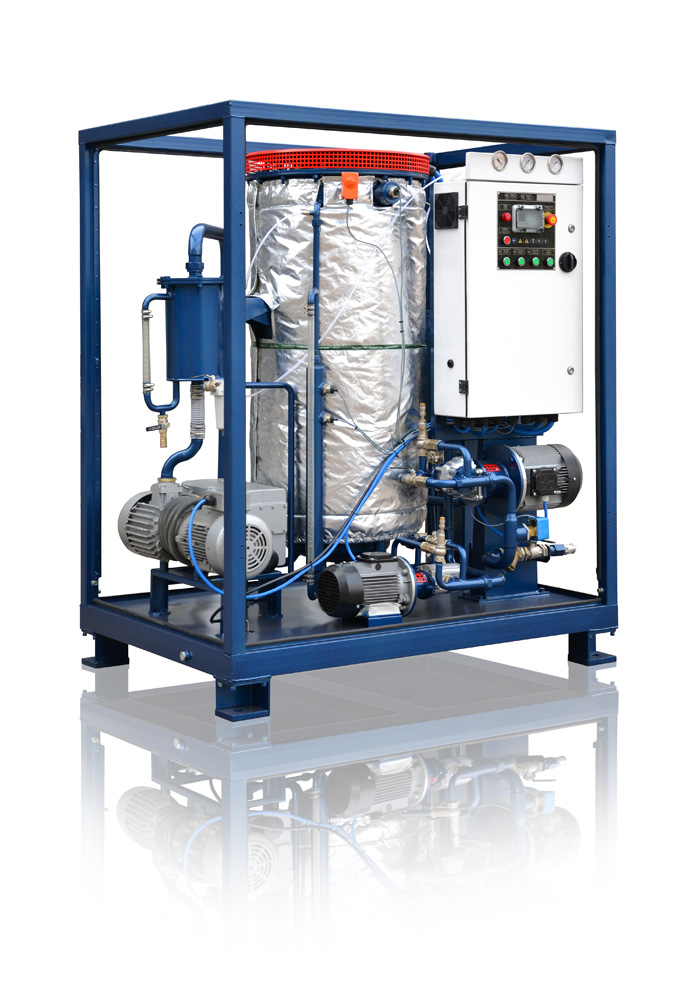 СММ-4Т turbine oil purification unit is designed for electric power stations and for companies operating industrial machines with hydraulic systems.
GlobeCore СММ-4Т  portable oil stations extend service life of gas and steam turbines,  compressors, turbomachinery and other equipment with hydraulic systems owing to turbine oils purification.
It is an important task to provide stable turbine oil characteristics. With time  in operation oil degenerates under the influence of water, heat contamination and oxidation.
The appearance of oil sludge,  indicates that there are deterioration products in the oil. These deterioration products have negative impact on the work of a turbine. If the lubricating properties of oils deteriorate, it can cause damage and the need for costly repairs. The potential service life is not always fully expended.
The solution to buying new turbine oil and solving a problem of waste of used oil – we recommend – СММ-4Т transportable oil purification units produced by GlobeCore.
Oil purification unit uses a thermal vacuum process. Absolutely all the types of turbine oils with viscosity not higher than 280 cSt at temperature of 50ºС are suitable for this treatment.
Depending on the treated oil condition,  oil purification unit СММ-4Т can work in such modes as filtration, dehydration and degassing and a vacuuming mode.
Using GlobeCore unit is highly effective. Turbine oil cleaned from water, gas and mechanical impurities has  extended  service life for a few more years.
GlobeCore equipment is available in a standard  or customized form. Commercially available models of portable oil stations can be purchased from the warehouse. The main production facilities of GlobeCore are based in Oldenburg, Germany.
Generally, assembling СММ-4Т  oil purification unit takes a few days. Then it is delivered anywhere in the world within specified period of time. Our qualified specialists are always ready to go to the operation sites to perform all adjusting and start-up procedures and to train in operating and maintenance.
Are you?:
A Director of an electric power station. Looking to save expenses in buying new oil or recycling the waste oil. Are you seeking an effective solution to give you a  regular profit and not a headache?
Buyer, Supply department manager. You have to delight your senior managers, looking for the best price and quality offer, and to build and keep trusting relations with suppliers. Don't you? In this case GlobeCore will suit you perfectly. Over the years our company has built friendly  relations (both corporate and personal) with its customers.
The Head of maintenance in electric power station. Do you want the entrusted to you equipment  to be repaired as seldom as possible?
If your answer is "Yes" to all the questions, we are on the same page!  Buy GlobeCore СММ-4Т portable oil purification unit and it will help you to solve many of your tasks!
What do you need – to start our equipment working for you?
Our qualified personnel will offer specifications and prices and set the production time.
Our stuff will be happy to  meet  you at our offices.
Our engineers will come to you to start up the station at your enterprise.
Advantages of GlobeCore СММ-4Т  portable oil purification unit:
At the request of a customer a unit can be:  stationary  (in a container on a frame, under a tent) or mobile/portable  (on wheels, on a trailer).
Short delivery time.
Competitive price.
Qualified consultation of designer both before and after purchase, during the service period.
Uses parts produced by leading world manufacturers.
Spare parts come with the equipment.
Easy to operate.
After purification oil characteristics fully correspond the existing norms and standards.
Saves storage space for waste oil.
Saves costs on buying new oil and recycling waste oil;
Preserves environment
Energy efficient.
Table 1. Technical characteristics
№

Parameters

Value

1
Capacity, m3/hour

Waste oil parameters:

4

2
— Mass moisture content, g/t, not more than

— Filtration degree, mkm, not more than

10

5

3
Maximum Oil outlet  temperature, ºС

55

4
Working Pressure, MPa

0,4

5
Working vacuum – vacuum pump

-0,75 … -0,85

– in a vacuum tank

-0,65 … -0,75

6
Oil heater power, kW

29

7
Oil heater specific power, W/cm2, not more than

1,2

8
Maximum power consumption, KW

38

9
Electric current parameters

— voltage, V

— AC  frequency, HZ

380

50

General dimensions, mm

— overall length

— overall width

— overall height

2060

1130

1980

11
Weight, kg,

700
Frequently Asked Questions :
1) The set productivity/capacity does not suit me. What solutions can you offer me to clean oil?
GlobeCore offers customized orders for its clients. Contact us  specifying  the  operation conditions. Representatives of our Design Engineering department are always ready to offer the best solutions.
2) How long does it take to produce an individual order?
The production of an individual order doesn't exceed 45 days.
3) What is the warranty period?
Equipment warranty period is generally 12 months.
If you have any other questions, we are always ready to answer them. Please, feel free to contact us using our contact information.
What customers say about GlobeCore oil purification equipment: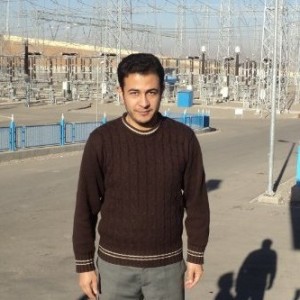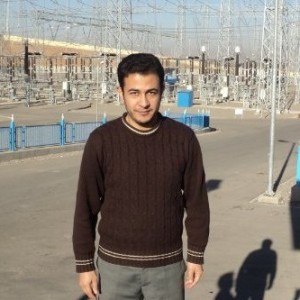 Yaser Ahmadi, Electrical Company engineer (Asia):
– GlobeCore offers quite a professional solution for oils purification, filtration and degassing. I recommend to consider the propositions of the company.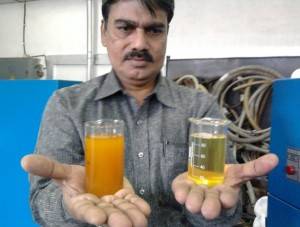 Mr Janaki Ram, India:
– The results of oil-products clarification and purification are just astonishing. We are buying and will be buying GlobeCore equipment.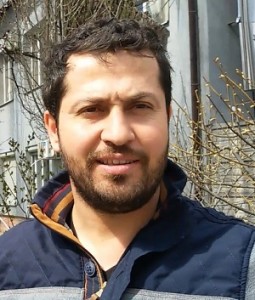 Irshad Akaidin, Andritz Hydro LTD. STI (Turkey):   
– We came to GlobeCore plant with the aim of trial testing the equipment. Everything was fine! I have never heard before about the technologies which are used by the company. So it was a wonderful experience for me.