Adsorbent reactivation and preparation unit BRPS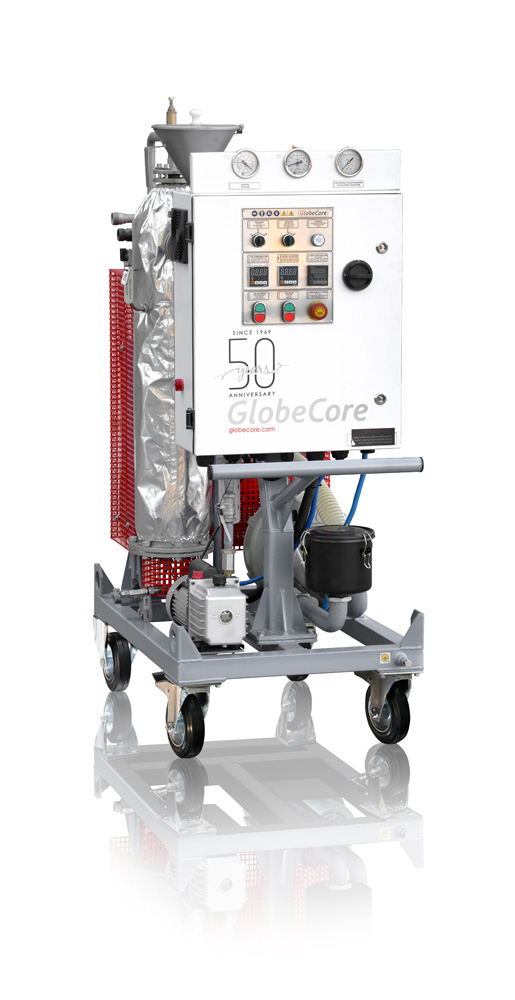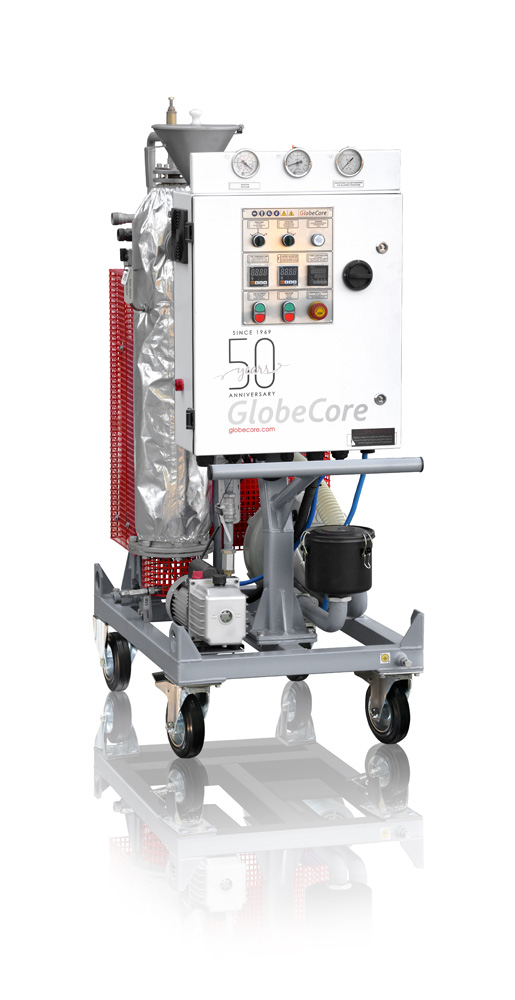 The BRPC plant (adsorbent reactivation and preparation block) is designed for adsorbent steam washing, moisture removal off the adsorbent by means of thermal desorption enabled by especial electric heaters as well as adsorbent vacuumizing.
Block's framework necessitates direct connection to the adsorbent vessel resulting into dismissing of mechanical mixing and sprinkling of the adsorbent as aforementioned actions cause adsorbent destruction. The block enables optimal rapidity of temperature increase as well as the regular temperature field while reactivating the adsorbent.
 Technical
parameters

Value
for the BRPS sample

Bulk of adsorbent processed after only
run, dm3, more

130

Adsorbent regeneration durability, h

6-18

Parameters for the adsorbent drying
mode:

– temperature of steam cleaning,°С

150

– steam generator water consumption,
litres

 12-14

– steam generator power, kW

 15

– steam working pressure, bar 

5-6

– heated air temperature, °С

100-300

– air heater power, kW

12 

– air blower capacity, m3/min 

 2,3

Parameters for the adsorbent vacuumizing
mode:

– evacuation capacity, h/p

6,6

– residual pressure, millibar (Pa)

2,0
(200)

Maximum moisture content for the
sorbent, %

0,4

Maximum power consumption, kWt

20

Power voltage parameters (three phases +
grounded N), 50/60 Hz, V

380/220

Overall  dimensions, mm, less
(length/width/height)

1350/700/1300

Weight, kg

50