High vacuum transformer oil treatment plant cmm-12.0
High vacuum oil purification plant for power transformer oil. Model GlobeCore CMM-12.0 Oil purifier (Purification capacity 12 000 LPH)
General view of mobile oil purification plant CMM-12.0 
1. General information about transformer oil treatment plant
High Vacuum Transformer Oil Purification Plant model СММ-12.0 purifies insulating oils of mechanical particles and employs thermal vacuum for water and gas removal. Operate the Unit when assembling, servicing and exploiting oil filled equipment (power transformers, high voltage switches, etc.) up to 1150 kV of voltage.
When running closed space operation consider pipelines exhausting gases extracted into the atmosphere. 
Performance in a single pass through the purifier at a full flow rate shall be as follows:
Water Removal: From 50 ppm down to less than 5 ppm in a single pass and down to 3 ppm after several passes as measured by the ASTM Method D1533
Gas Removal: From fully saturated with air (10 to 12% by volume) down to less than 0.1% by volume as measured by the ASTM Method D-2945
Particulate Matter Removal: 98% of particles over 1 μm
Dielectric Strength: Improvement in dielectric strength up to 70 kV.
2. Oil purification plant technical data
Scope of supply of oil purifier
| | |
| --- | --- |
| Item | Quantity |
| 1. Mobile high vacuum transformer oil purification plant model CMM-12.0 mounted on double axial roadworthy trailer with metal weatherproof container | 1 |
| 2. Online water content measuring device Vaisala™ MTT162 | 1 |
| 3. Flow totalizer BellFlow™ | 1 |
| 4. Voltmeter | 1 |
| 5. Ammeter | 1 |
| 6. Foam regulation system | 1 |
| 7. Flexible stainless steel oil hoses with quick connectors, L=15m | 2 |
| 8. Flexible stainless steel vacuum hose, flanged, L=10m | 1 |
| 9. Set of spare parts for 5 years operation | 1 |
| 10. Operation and maintenance manual in English | 1 |
3. Oil purification machine: Technical description
3.1 Unit design
3.1.1 The Unit (figure1.1) is an assembled container keeping all the junctions, components and aggregates. Container is the one biaxial trailer mounted. Side as well as back wall is flap door mounted for unobstructed access and fanning. Gas springs are employed to open the doors. Unit is supplied mounted on two-axial trailer equipped by torsional suspension axels, pneumatic wheels, coupling loop, support jacks, pneumohydraulic braking system, parking brake hand lever and electrical equipment.
Mobile oil purification Unit overview
 The Unit performs vacuum chamber (column) 1, inlet oil pump 2, outlet oil pump 3, coarse (preliminary) filter 4, fine filters 5, oil trap 6, oil heater 7, pipelines mounted with shut-off valves and adjusting fittings, vacuum pumps cluster and control cabinet 8 as well.
Insulating oil purifier Front view
Vacuum pumps cluster (figure 1.3) is a frame mounted with three backing pumps 9 and vacuum booster pump (Roots pump) 10.  Vacuum pumps cluster joins vacuum column 1 and oil trap 6 as well as vacuum pipeline 11 which is shut-off valve equipped. Pumps expulsion pipes splice into overall collector 13  to approach outer rear wall of container.
Dielectric oil purifier Rear view
To adjust parameters, Unit employs temperature controllers 2ТRМ «Оven» (equipped with ТСМ sensors), vacuum controllers RVE-4,1 (equipped with PМТ-6 lamps), both pressure and vacuum gauges(М1-М4).
3.1.2 Unit input is mesh coarse filter 4 equipped to purify oil of mechanical contaminants. Filtration fineness is caused by body fixed brass mesh of 200 micron cells. To wash filtering element remove mesh filter off the body and rinse it with clean transformer oil. For filter overview watch figure 2.
Coarse preliminary filter for portable transformer oil purifier consist:
1 – inlet oil branch pipe; 2 – shut-off valve (butterfly-type); 3 – outlet oil branch pipe; 4 – filter body; 5 – visual oil indicator (for oil level control); 6 – oil level sensor; 7 – clamping lever of filter lid; 8 – sludge drain valve 9 – air release plug
3.1.3 Pump 2 supplies transformer oil into the Unit while pump 3 sucks it back. To manage pumps, use control unit.
3.1.4 Fine filters 5 (figure 1.2) filter the oil to be treated. Oil filtration fineness is 1 micron. For filter overview watch figure 3.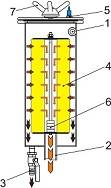 Figure 3 Fine filter of portable transformer oil purifier
 1 – inlet oil branch pipe; 2 – outlet purified oil branch pipe; 3 – sludge drain valve; 4 – filtering cartridge; 5 – air release plug; 6 – magnets; 7 – clamping lever.
The filter is lid and frame keeping two filtering packages inside. Filtering packages are made of EFMG filtering elements. To eliminate air within oil gain as well as to swallow it within oil drainage, filter uses air relieve plug. Body bottom is mounted with valve keeping branch pipe. Inlet and outlet oil branch pipes are body welded.
The filtering elements (cartridges) are easy to replace and cleanable.
3.1.5 Oil heater 7 (figure 1.2) is a chamber keeping 3-sections heating cluster, inlet and outlet pipelines, and drainage valve.  For oil heater overview watch figure 4.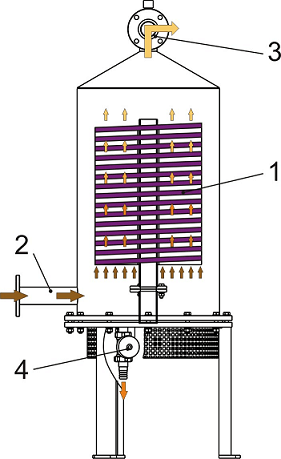 Figure 4 Oil heater for transformer oil purification plant
1 – 3-stage heating cluster; 2 – inlet cold oil branch pipe; 3 –outlet hot oil branch pipe; 4 – drainage valve
Use separate control switch buttons for each of three heating stages to manage overall cluster. Operate either each separate or any two parallel heating sections as well as all sections simultaneously (mode capacity results in operating section; thus, one or two stages are sufficient for degassing mode as long as heating and filtering mode supposes three-stage operating).
Employ temperature control sensor Th1 to control oil temperature when heated.
Flow relay FR indicates operational fluid flow to prevent heating section failure and oil overheating. Heater is interlocked by a flow switch and is being energized only when oil is flowing through it. Heater is equipped with separate thermostat TR for extra-control and protection against overheating.
3.1.6 Vacuum column 1 (figure 1) efficiently dries and degasses under vacuum the transformer oil by the thin-film principle. It performs body 1, cover 2, oil spray system 8, inspection window 6 and oil indicator 11 for visual oil level control as well as oil level sensors 7 (figure 5). Ball valve 10 gains air in if necessary.
Vacuum column consists:
1 – body; 2 – cover; 3 – vacuum system joining branch pipe; 4 – inlet oil branch pipe; 5 – treated oil outlet branch pipe; 6 – inspection window; 7 – oil level sensors; 8 – polypropylene sprayers; 9 – vacuum sensor; 10 – air input valve; 11 – oil indicator.
Column (see fig. 5) is mounted with oil trap (see fig. 6 for general view) which joins vacuum valve to get vacuum system connection, vacuum sensor VR1 (9) and oil level sensors L1 – L3 (7) as well as foam detection system. While degassing oil, manage residual pressure less 267 Pa inside the column. Once supplied by pipe to the column, oil streams to oil collector and sprayer system. Sprayer design allows for intensive moisture and gases discharge.
3.1.7 Oil trap 6 (figure 1.3) prevents vacuum system of treated oil entrance. For trap overview watch figure 6. Trap is a metal case 1 welded with branch pipes to join vacuum column 2. and vacuum valve 3. The case keeps oil indicator 4, oil level sensor 5, emergency vacuum release solenoid valve 6 and oil drainage valve 7 placed in lower section.
Oil trap for dielectric oil purification consists
1 – case; 2 – vacuum column joint branch pipe; 3 – vacuum valve joint branch pipe; 4 – oil visual indicator; 5 – oil level sensor; 6 – emergency vacuum release solenoid valve; 7 – drainage valve
3.1.8 Control cabinet supposes allocation of electrical elements allowing for Unit's operation. It is a metal case with lockable doors and is so located that the operator can stop, start and monitor all motors from this panel and to control at the equipment. All necessary instruments to monitor the complete process are located on the control panel. Cabinet's inside panel contains electrical control and commutation circuits. Unit control switches and buttons as well as light alarm are installed on the cabinet. Upper section keeps space for power supply cabling. Pressure controllers to indicate fine filters pressure are top panel mounted.
The Unit incorporates a main power disconnecting switch and complete electrical protection arrangement. All electrical equipment is connected to a common ground which in turn is brought to a suitable terminal on the outside of the trailer.
Motor starters as well as heater switch are equipped with thermal overload relays for motors/heater protection.
All wiring is made in flexible protective conduit.
For cabinet panel overview watch figure 7.
3.1.9 Double stage Vacuum system consists of rotary-piston booster pump in conjunction with three rotary gasballasted backing pumps. Suction capacity of the Vacuum system is 2160 m3/h. It performs the following basic functions:
drying and degassing the transformer oil (purification);
onsite evacuation and drying of solid insulation of HV transformers.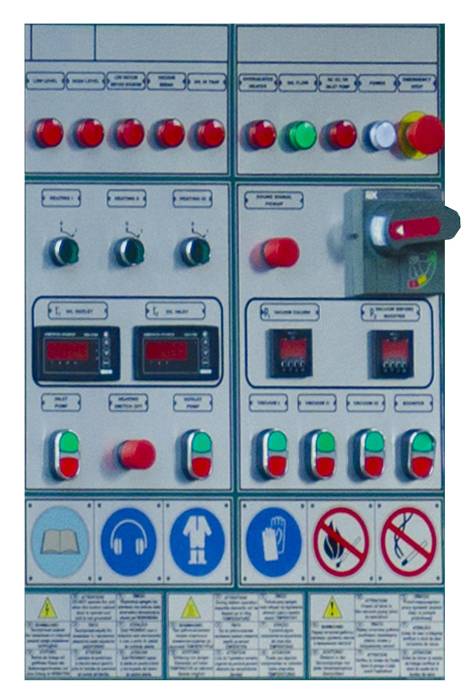 Figure 7  Transformer oil service unit Cabinet panel overview
3.1.10 Controllers. Column residual pressure is controlled by electronic vacuum controller RVE-4.1. Limit of effective measuring is 0,133÷105 Pa.
Oil heater operation is managed by following controllers (see fig 8 and 1.2):
thermostat TR to break heater at oil temperature over 70-90 ºC deemed as a value set;

flow relay FR to break heater at poor oil flowing through oil heater 7;

temperature controller Th1 to measure treated oil temperature at oil heater outlet 7;

pressure gauges M1 – M4 to indicate fine filters contamination rate as well as Unit outlet pressure;

vacuum electronic controller RVE-4,1 with vacuum sensors VR1, VR2 to control vacuum;

level sensors to control oil level in coarse filter, vacuum column and oil trap.
3.2 Operation principle of transformer fluid purifier
Figure 8 outlines operation principle.
Flow diagram during transformer oil service
VT – vacuum column (tank);  P1 – P2– oil pumps; V1– disk shutter; V2 – V7 – ball valves D 32; V8 – V9 – ball valves D 20; V10 – V17, V19 – V20– ball valves D15; V18 – vacuum valve; V21 – V23 – ball valves D 32;  Н – oil heater; CV– check valve; FP1, FP2 – fine filter;  М1– М4 – pressure gauges; Th1– Th2– temperature controller sensor;  TR – thermostat; FR – flow relay;  VR1 – VR2– vacuum relay;  L1 – L5– level sensors; VP1 – VP4 – vacuum pumps;  PF – mesh filter;  CP – oil trap; EV1 – EV2 – electromagnetic valve
Dielectrical oil purifier operates following modes:
heating of transformer with hot oil (with filtration).

oil degassing; (with filtration and heating)

other equipment vacuumizing.
Ball valves V3 and V4 at cartridge filter FP1 outlet allow to heat transformer with hot oil as well as to filter and circulate the oil. Ball valve V6 joins cartridge filter outlet FP2 to oil heater Нinlet for closed loop treatment of oil batch inside vacuum column VT and for Unit operation adjustment as well. 
4. Warranty for CMM unit up to 12 m3/h
Warranty period is 12 months from the date of shipment.
If any manufacturing defects or failure of the Unit or it's components through manufacturer's fault are uncovered during warranty period, the user is entitled to make a claim to the manufacturer without disassembling the unit or it's components. In the course of five days the user draws up a preliminary act and notifies the manufacturer of the defect.
Warranty is void in case of:
insufficient servicing and maintenance;
insufficient operation;
insufficient operation medias;
Unit design alteration;
use of defective tools;
use of non-original spare parts;
unauthorized alteration of the Unit or its components.