In December 2014, GlobeCore together with  Pacific Technology and Equipment Co., Ltd. (PATEK) organized and held a conference for the representatives of the power industry in Vietnam.
The conference was held in  Ho Chi Minh (Vietnam) to introduce the
GlobeCore
advanced technologies of transformer oil regeneration and purification to the power engineers of this country. Engineers who had a great experience servicing transformers also presented their reports at the conference.
Roman Gluschenko
,
GlobeCore
's representative, told about the possibilities of
GlobeCore
equipment. Additionally, the operation of the laboratory unit for waste oil regeneration was demonstrated directly in the conference hall. The results were visible to an unaided eye. This conference has resulted in the signature of two letters of intent with the representatives of Vietnam.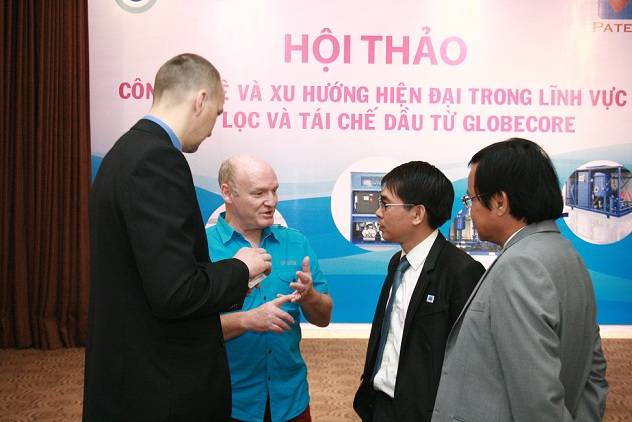 The discussion of one of the reports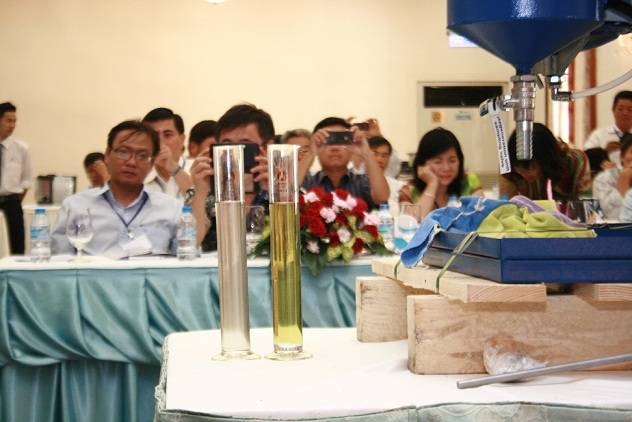 Purification and regeneration of transformer oil on the GlobeCore laboratory unit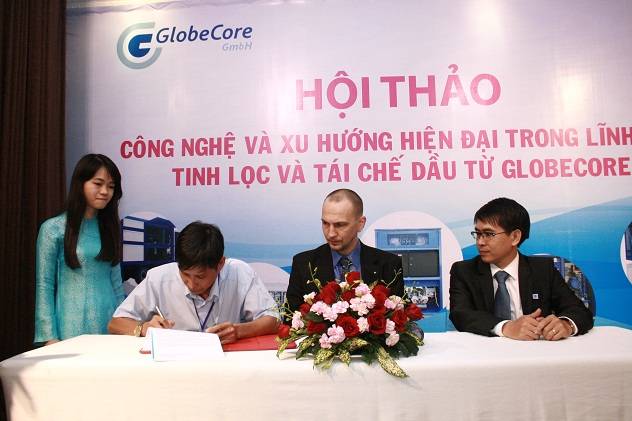 The signature of letter of intent