Is the equipment for hydraulic oil purification vitamins or medicine?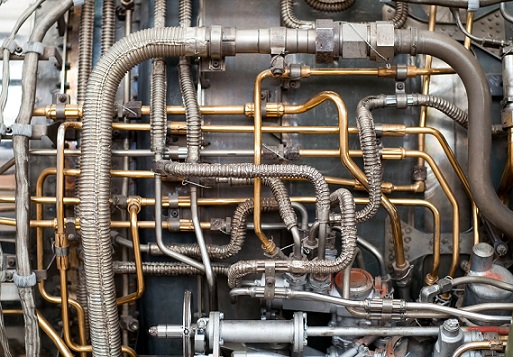 The UVR type units by
GlobeCore
are used for purification and restoration of industrial oil. Thanks to the wide product range, quick design, assembly and commissioning, ability to supply just about anywhere in the world and other advantages, these plants become an indispensible part of efficient and profitable production.
As for servicing of hydraulic systems, which may incur high costs, such costs may be lowered by using modern versatile oil plants to extend the service life of the systems.
Recent statistics in the industry show several kinds of expense related to servicing of hydraulic systems.
The most important expense is equipment repairs (costs of defect detection, parts and parts storage, downtime costs), purchase of replacement parts (filter replacements) and replacement of hydraulic oil (purchasing of new oil, handling and storage, disposal of used oil, the cost of replacement, downtime costs). All extra costs are related to the expenses for control, planning and managing of additional equipment etc.
The most common cause of malfunctions, equipment downtime and the resulting losses are problems with hydraulic oil. In the process of aging, the oil accumulates water, gasses and solid particles. The result is the formation of stable emulsions, which hinder the operation of internal components, react with metals and form corrosion and sludge, which is difficult to remove even when replacing oil.
A reliable solution for prevention of all costs is to extend the service life of hydraulic oil by purification and regeneration of oxidized oils.
Using modern equipment for filtration and regeneration of hydraulic oils reduces the costs related to purchase, storage and handling and replacement of oil by 90%, and service costs of hydraulic equipment by up to 70%.
GlobeCore has for many years manufactured and perfected industrial oil purification and regeneration systems. For instance, in December 2013 the company's experts supplied and commissioned one of the latest models of hydraulic oil regeneration systems. The UVR type plant improves oil color, removes moisture, acid and other contaminants from the oil.
Large volumes of oil are used in hydraulic systems. The complete oil regeneration plant can handle any quantity of oil, restoring its quality. After the regeneration cycle is complete, the oil can be used in the systems without any additional procedures.
GlobeCore's plants are versatile and can be used for all oil products with the exception of motor oils. Readjustment of the plant for a new oil type is not required, and processing rate depends only on the product's density and viscosity.
Prevention always pays off. GlobeCore's products are the addition which will bolster profit growth.