Oil Degassing
A question for many is what transformer oil is, what it consists of and what are its main functions inside the transformer. Transformer oil is a type of insulation oil made by fractination of crude oil. It mostly consists of parrafin, saturated oil hydrocarbons and many other components.
The main functions of transformer oil are:
Insulation.Transformer oil is a better dielectric than air. Insulation covered with oil not only performs better, but is also protected from erosion.
Heat dissipation.Transformer generates a lot of heat, so the oil is used as a coolant. The oil is essential to correct operation of a transformer.
Transformer oil is essential forarc interruption and extends transformer lifetime.
The most common contaminants, apart from gas, are water and solid particles. Degassing also helps to remove water molecules from the oil.
The first question is why transformer oil degassing is necessary? The gases solved in the oil can cause sparks, arcing, corona and, of course, overheating, which degrade equipment efficiency and shortens transformer service life. Besides, water in the oil decreases oil's dielectric strength.
In the future, with the ever increasing standard requirements for distribution transformers, the need for efficient degassing will continue to grow. Gas exists in the oil in the form of separate or attached molecules, invisible to the naked eye.
The main technique for removal of gas from the oil is pressure decrease. As pressure drops, the molecules gather together and the gas starts to form into bubbles. The bubbles grow as pressure decreases and float to the oil's surface or are pushed through the coagulant.
To ensure efficient function of transformers, proper and timely purification of oil from gas and solids is essential. All the processes inside the transformer degrade the oil, which may lead to many malfunctions and problems with equipment.
VACUUM DRYING INCLUDES THREE MAIN STAGES SUCH AS:
(1) breakdown voltage increases very sharply due to the removal of emulsion water;
(2) there are minor changes of the breakdown voltage of oil (60 kV) At this time dissolved and loosely-coupled water is removed; and
(3) breakdown voltage increases slowly due to the removal of bound water.
THE EFFICIENCY OF VACUUM DRYING OF TRANSFORMER OIL IS IMPROVED WHEN IT IS WARMED UP BECAUSE THE AMOUNT OF EVAPORABLE MOISTURE IS INCREASED.
GlobeCore has developed the CMM line of vacuum units for transformer oil purification to solve the problems that arise when mounting, repairing and servicing oil-filled equipment with a voltage up to 1150 kV.
To meet the needs of our customers, each unit is custom made and can be puchased in may come in pad-mounted version, or placed on single axle or tandem trailers. The technical characteristics of the CMM units are described below:
IF YOU ARE READING THIS, YOU ARE MOST LIKELY:
Owner of an electric energy related company. You don't need regular expenses on oil disposal and purchase. You are looking for efficient solutions and stable income, not headaches.
Purchase Department Manager. You need to meet the goals set by the company's management in terms of best prices and quality and build and maintain relations with suppliers. GlobeCore has built and maintains many ties with our partners all over the world.
Service Engineer of oil filled equipment. You have seen that the samples of the oil from the transformers are far from ideal, but you need your equipment to operate smoothly and reliably. The GlobeCore CMM-R is the ideal product with service centers and spare parts readily available for support.
DOES YOUR COMPANY REALLY NEED THE GLOBECORE OIL DEGASSING EQUIPMENT:
You need a permanent solution to you oil disposal problem
You want to save on purchasing new transformer oil
You want regenerated oil to be fully compliant with the norms and regulations, and to extent the service life of your oil filled equipment by many years If the answers are yes, then the GlobeCore CMM-R line is the right choice.
ADVANTAGES OF THE GLOBECORE OIL DEGASSING MACHINES:
The customer may order the system in one of the several designs: basic, containerized, on trailer, on three-axle trailer, and with various door configurations;
The unit may be equipped with a special climate controlled operator workstation;
Additional equipment for control of oil level in the transformer, a generator for independent operation, inhibitor injection section;
Fast production;
Competitive price;
Qualified assistance from our engineers both before and after purchasing of the system;
Component parts from the world's leading manufacturers;
Oil parameters after regeneration cothat mply with all regulations;
No need for additional waste oil storage facilities;
Savings on purchasing new oil and elimination of disposing of old oil;
Low energy consumption; and a
Fully automated process;
GLOBECORE GMBH: THE MANUFACTURER
GlobeCore is a large multi-centered company, which has been actively working in the international marker for over 10 years. During this time the company has significantly expanded its production capabilities, the product line and the global dealer network. We carefully listen to the inquieries of our clients to provide the best service.
Over 250 administration, engineering and manufacturing world class specialists are employed by the company. We are always open to accept the new tendencies of the world economy and technologies. The result is hundreds of units produces annualy and client satisfaction.
New ideas and processes are always welcome at out company. We constantly present our products at various expos and tradeshows and we are quite a sponge for novelties and trends. This approach allows us to effectively streamline our production, manufacture environmentally friendly products and keep our clients satisfied.
NO BLACKOUT
Oil is processed on an energized transformer That is, the population of a whole city will not have to sit in the dark in the evening trying to iron their shirts with heavy books. Up to 15 kV the transformer doesn't even have to be de-energized to connect the processing system.
COMPLETE RESTORATION OF OIL
The CMM-R12 features full oil regeneration cycle by one unit. The process includes filtration, degassing and restoration of chemical composition. There is no need anymore to use many complex devices: the CMM-R system does it all - and it's easily controllable by only one operator.
PROTECT ENVIRONMENT
Fuller's earth, i.e. the adsorbent used in this system, does not require disposal or refills. It is reactivated inside the system by the system! This is a world class innovation and a huge investment into a greener planet. This will even make it easier to attract the attention of investors, since environmentally friendly technologies is not only a modern world trend, but also often a requirement of many national programs and manufacturers, that is, your clients.
GERMAN QUALITY
All out products are certified, reasonably priced and built to the highest quality standards. Not one product leaves the factor without rigorous trial at the factory's testing facility.
VISIT OUR FACILITY
Consider making a personal visit to the factory to see the first class technologies and also test your product samples. The results will be a pleasant surprise.
GLOBAL SHIPMENT
We will deliver your CMM-R system anywhere in the world.
QUESTIONS?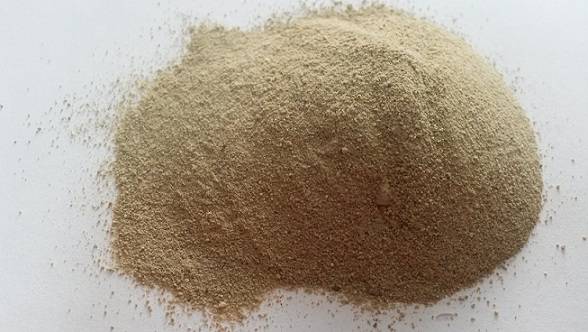 How much does the CMM-R extend the transformer service life? The average life of a transformer can be extended by 20-35 years.
Should the oil be pumped out of the transformer for regeneration with CMM-R? No, the oil can be regenerated in the transformer which may be energized during the process.
Why should I use the regeneration system if I can use the waste transformer oil in other systems with lower quality requirements? You can, but this does not solve two problems: oil disposal and transformer health.
Can I use a different sorbent type? Yes you can, but only the Fuller's Earth sorbent can be reactivated in the unit multiple times without the need to stop the regeneration process.
WHAT KINDS OF OIL CAN BE REGENERATED BY THE CMM-R?
transformer oil
turbine oil
industrial oil
heavy heating fuel,
diesel fuel etc,
in general, any mineral oil with viscosity below 70 cSt at +50ºС.
WE HAVE EARNED THE TRUST OF VARIOUS INDUSTRIES:
oil and other petroleum product producers;
hydro, thermal and nuclear power plants, electric installation and repair facilities;
large manufacturing centers, substations, other manufacturers
A satisfied client speaks better than long specification lists. See below how our clients not only purchased our units, but also completed their goals with them.
MR. SHEKANANO, THE UNITED REPUBLIC OF TANZANIA:
I have only good feelings about GlobeCore. After having seen the production facility I realized this was a serious and reliable company, with professional staff and a streamlined operation. Of course, the production seems complex, but so are the products.
MR. PATEL, THE UNITED REPUBLIC OF TANZANIA:
I would like to wish GlobeCore the brightest future and I think we will work together for many years to come. I wish you many successful projects and new developments.
MR. SHEKANANO, THE UNITED REPUBLIC OF TANZANIA:
The results of lightening of and purification of petroleum products are amazing. We have purchased and will continue to purchase UVR type units.
MR. HECTOR GUERRERA, THE DOMINICAN REPUBLIC:
While testing equipment made by GlobeCore we were quite impressed by the high technical standard of the systems, as well as by the professionalism of GlboeCore's expert staff.